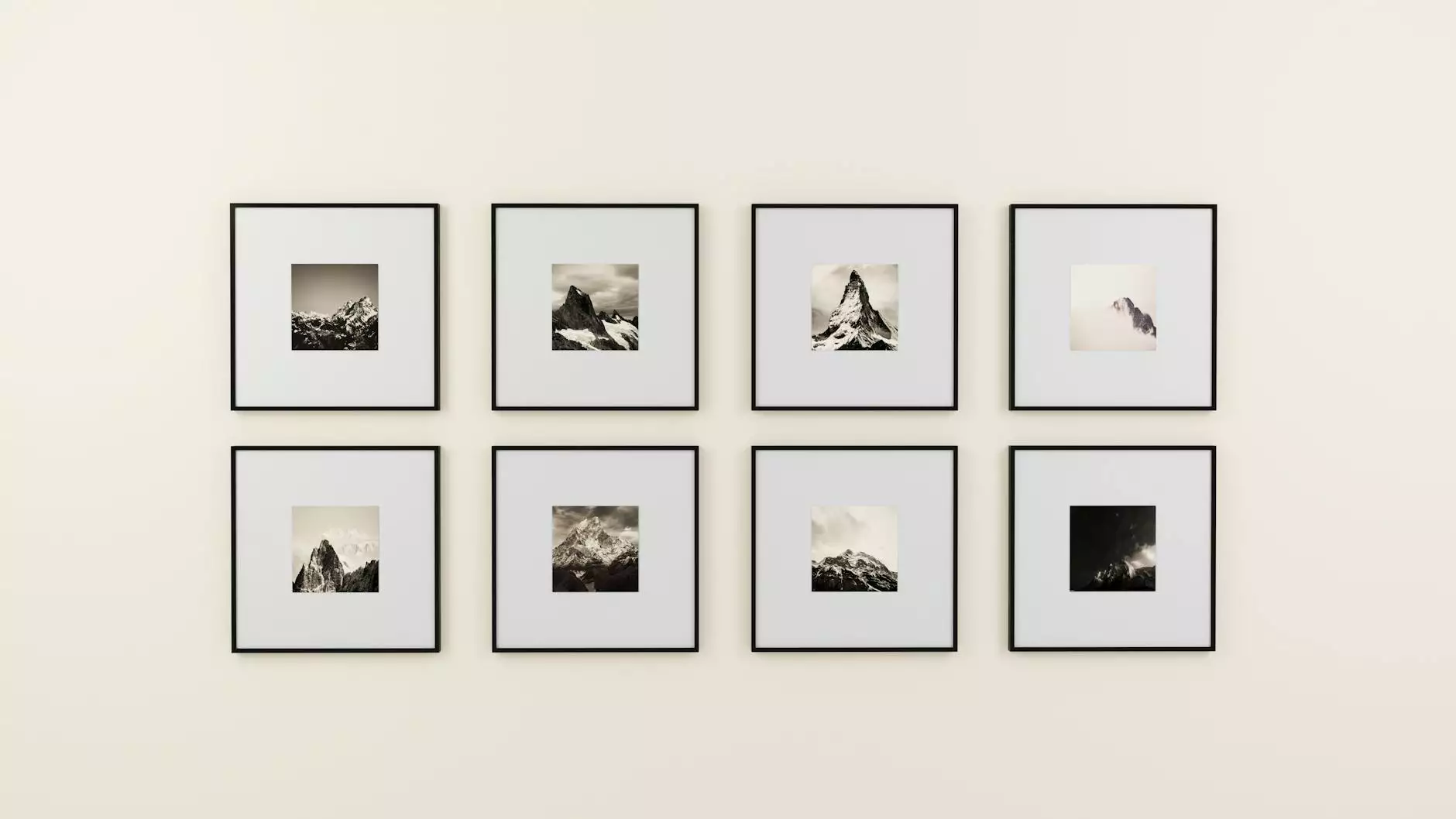 Welcome to the page dedicated to the biblical story of Cain and Abel at the First Baptist Church of Okemos. In this narrative, we delve into the fascinating account of the first brothers mentioned in the Book of Genesis. Through their story, we explore profound themes of brotherly love, sacrifice, and forgiveness, which hold great significance in our faith and beliefs.
The Story of Cain and Abel
The story of Cain and Abel is found in the fourth chapter of the Book of Genesis in the Bible. It recounts the lives of Adam and Eve's two sons, symbolizing the early generations of humankind.
According to the biblical account, Cain was a tiller of the ground, while Abel was a shepherd. Both brothers offered sacrifices to God as an act of worship, but God accepted Abel's offering of a lamb while rejecting Cain's offering of fruits from the ground. This rejection deeply saddened Cain, leading him to harbor feelings of anger and resentment towards his brother.
The Lessons of Brotherly Love
The story of Cain and Abel teaches us important lessons about brotherly love. It highlights the importance of offering our best to God and to one another. Just as Abel's sacrificial offering was pleasing to God, our acts of love and sacrifice towards our brothers and sisters in the community can strengthen our relationships and bring us closer to God.
Through this story, we are reminded to value and nurture the relationships we have with our siblings, family members, and fellow believers. By expressing love, care, and respect, we can build bridges of understanding and unity within our communities.
The Power of Sacrifice
Cain's offering was not accepted because it lacked the proper heart and spirit of sacrifice. The story of Cain and Abel highlights the significance of offering our best to God. It teaches us that true sacrifice involves giving up something valuable or meaningful to demonstrate our devotion and commitment.
As we reflect on the lives of Cain and Abel, we are encouraged to examine our own lives and consider the sacrifices we are willing to make for our faith and for the betterment of our relationships. Sacrifice can come in various forms, such as giving up our time, resources, or personal desires to serve God and others selflessly.
Finding Forgiveness and Redemption
After Cain's offering was rejected, his anger and jealousy towards Abel grew to the point where he committed the terrible act of killing his own brother.
Despite this grave sin, God did not abandon Cain. Through their conversation, God demonstrated grace and offered Cain a chance to repent and seek forgiveness. This interaction reveals God's merciful and forgiving nature, showing us that no matter how grievous our mistakes may be, there is always an opportunity for redemption and transformation.
Through the story of Cain and Abel, we learn the importance of taking responsibility for our actions and seeking forgiveness when we have harmed others. It teaches us that true repentance allows for healing and restoration, paving the way for a renewed relationship with God and our fellow human beings.
Reflecting on Cain and Abel Today
The story of Cain and Abel continues to resonate with believers today. It serves as a reminder of the consequences of envy, pride, and the destructive power of uncontrolled anger.
At the First Baptist Church of Okemos, we strive to reflect on the teachings of this powerful biblical narrative. We encourage members of our community to embrace love, sacrifice, forgiveness, and the pursuit of harmony in their daily lives. Through these principles, we can create a more compassionate and understanding society.
Join Us for Worship and Fellowship
If you are interested in exploring these themes further and learning how they relate to our faith and beliefs, we invite you to join us at the First Baptist Church of Okemos. Our church community warmly welcomes individuals from all walks of life, and we would be delighted to have you worship and fellowship with us.
Together, we can deepen our understanding of the story of Cain and Abel and its valuable lessons. Through embracing brotherly love, sacrifice, and forgiveness, we can grow spiritually and contribute to the betterment of our community and society.
Join us for worship services, Bible studies, and community events. Experience the love and grace of God as we explore the rich tapestry of faith and beliefs within our First Baptist Church of Okemos family. We look forward to sharing this journey with you!