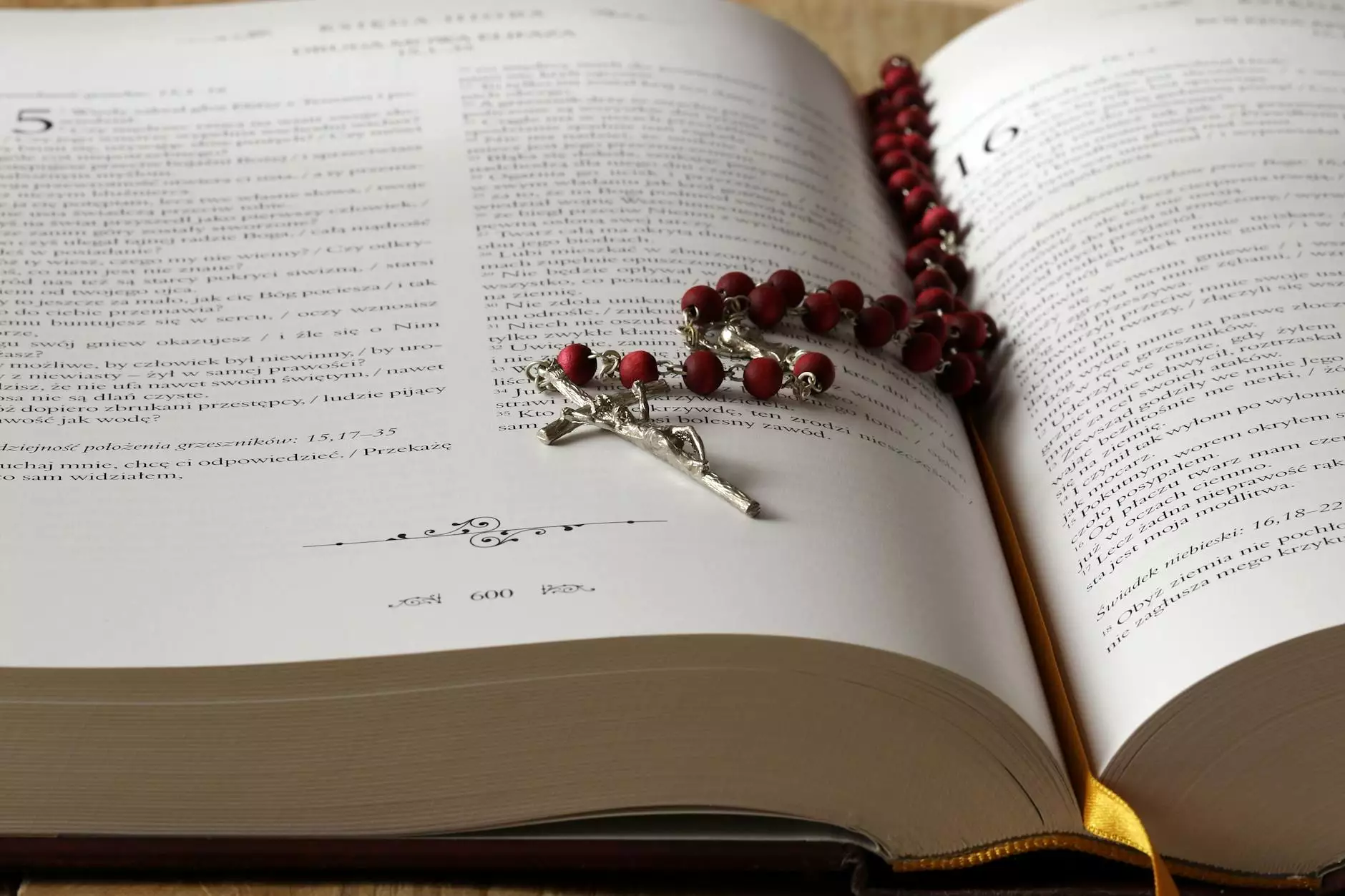 Welcome to First Baptist Church of Okemos, a vibrant community dedicated to embracing and sharing the teachings of the Bible. In this article, we delve into the profound insights from Ezra and Nehemiah found in Hebrews 12:7-11. Join us as we explore the wisdom and lessons contained within these sacred verses.
Understanding the Context
Ezra and Nehemiah are books of the Old Testament that provide valuable historical accounts of Israel's restoration after the Babylonian exile. These books highlight the challenges faced by the Israelites as they sought to rebuild their lives, relationships, and faith in the midst of adversity.
Hebrews 12:7-11 - A Source of Encouragement
Hebrews 12:7-11 offers powerful insights and encouragement to believers by drawing on the experiences of the Israelites during the time of Ezra and Nehemiah.
The passage reads, "Endure hardship as discipline; God is treating you as his children. For what children are not disciplined by their father? If you are not disciplined—and everyone undergoes discipline—then you are not legitimate, not true sons and daughters at all. Moreover, we have all had human fathers who disciplined us and we respected them for it. How much more should we submit to the Father of spirits and live! They disciplined us for a little while as they thought best; but God disciplines us for our good, in order that we may share in his holiness. No discipline seems pleasant at the time, but painful. Later on, however, it produces a harvest of righteousness and peace for those who have been trained by it."
Gaining Insights from Ezra and Nehemiah
By studying the experiences of Ezra and Nehemiah, we can gain a deeper understanding of the principles outlined in Hebrews 12:7-11. Here are some key insights:
1. Embracing God's Discipline
Ezra and Nehemiah faced numerous challenges, including opposition from enemies and internal conflicts within the community. Despite these hardships, they remained steadfast in their faith and embraced the discipline of God. Similarly, as believers, we are called to recognize that discipline is an essential part of our spiritual growth. It is through discipline that God molds and shapes us into the people He intends us to be.
2. Recognizing God as Our Father
Hebrews 12:7 reminds us that God disciplines us as a loving father disciplines his children. Just as earthly parents discipline their children for their own good, God's discipline is a reflection of His deep love for us. Understanding this truth enables us to submit to His discipline with trust and reverence, knowing that He has our best interests at heart.
3. Trusting in God's Perfect Timing
Ezra and Nehemiah encountered delays and setbacks as they worked towards rebuilding Jerusalem. However, they remained faithful and trusted in God's perfect timing. The passage in Hebrews encourages us to have patience and endurance, knowing that God's discipline may seem painful in the moment but ultimately leads to righteousness and peace. It is through these trials that our character is refined and our faith is strengthened.
Join Us at First Baptist Church of Okemos
At First Baptist Church of Okemos, we strive to create a community that embraces the teachings of Scripture and provides a nurturing environment for spiritual growth. Our congregation welcomes individuals from all walks of life, fostering a sense of belonging and encouraging deep connections with God and one another.
Join us for meaningful worship services, engaging Bible study sessions, and various community outreach programs. Together, let us explore the depths of God's Word and discover how its timeless wisdom applies to our lives today.
Whether you are new to the Christian faith or have been a long-time believer, there is a place for you here at First Baptist Church of Okemos. Come and experience the transformative power of God's love and find solace in a supportive community that shares your commitment to faith and beliefs.
Conclusion
Ezra and Nehemiah offer valuable lessons that can be applied to our lives today. Through the wisdom of Hebrews 12:7-11, we are reminded of the transformative power of God's discipline and the importance of persevering through hardships. At First Baptist Church of Okemos, we invite you to join our community and embark on a journey of growth, spiritual nourishment, and deeper connection with God. Together, let us embrace the lessons from Ezra and Nehemiah as we strive to live lives of righteousness, peace, and holiness.
First Baptist Church of Okemos - Community and Society - Faith and Beliefs