Welcome to the Members' Page of First Baptist Church of Okemos
Jul 13, 2023
Adult Ministry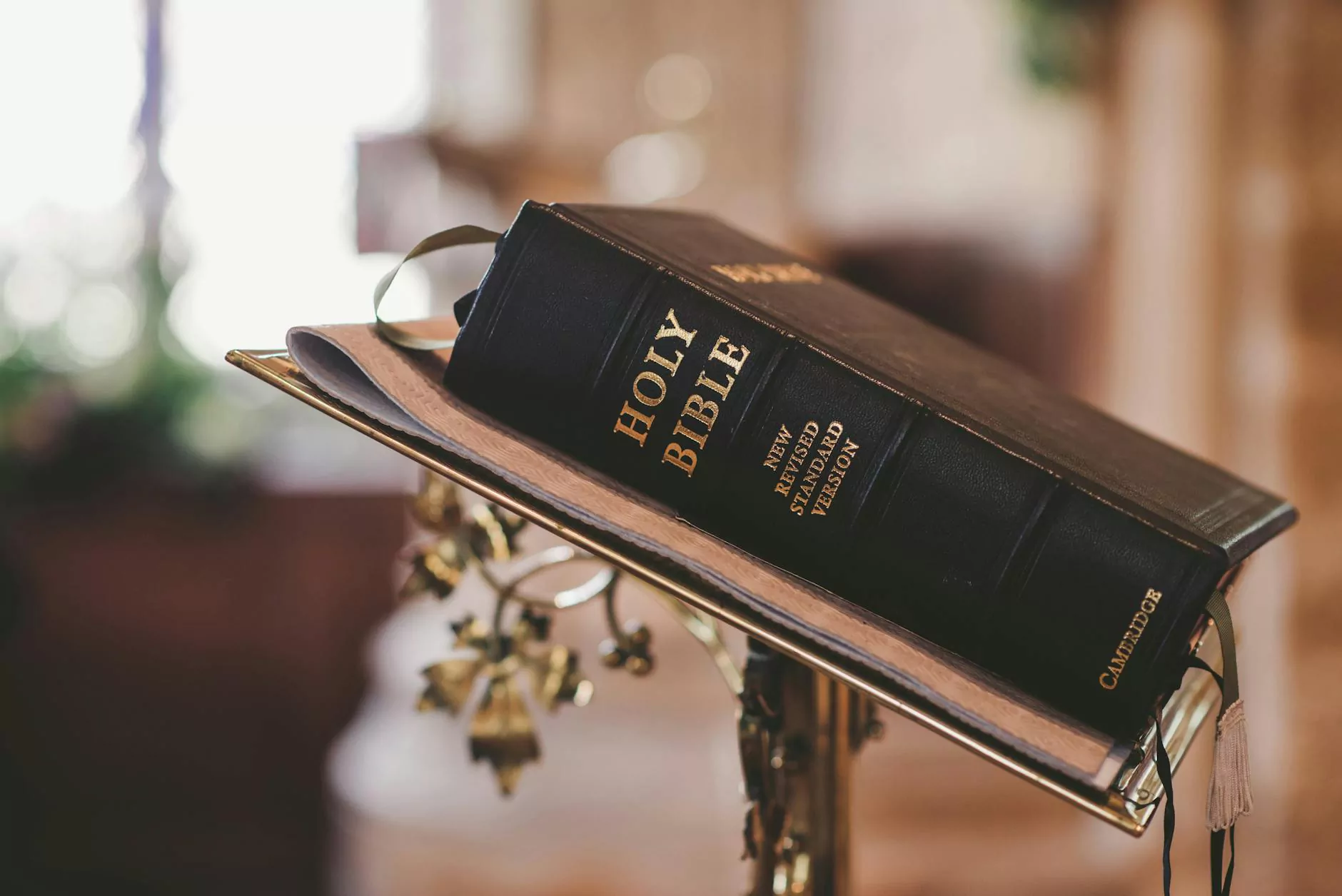 About First Baptist Church of Okemos
First Baptist Church of Okemos is a dynamic and welcoming community dedicated to faith and beliefs in Okemos, Michigan. Our church is focused on building a strong spiritual foundation and fostering a sense of belonging among our members. With a commitment to love, compassion, and fellowship, we aim to provide a nurturing environment where individuals can grow spiritually and find purpose in their lives.
Our Services
At First Baptist Church of Okemos, we offer a variety of services to cater to the diverse needs of our congregation. Whether you are seeking a traditional worship experience or a more contemporary style, we have something for everyone. Our services are thoughtfully designed to inspire and engage individuals at all stages of their spiritual journey.
Sunday Worship
Join us every Sunday for our uplifting and inspiring worship services. We offer both a traditional service at 9:00 AM and a contemporary service at 11:00 AM. Our talented worship team leads the congregation in heartfelt praise and worship, creating an atmosphere of reverence and connection with God. During these services, you will have the opportunity to participate in meaningful prayers, engage in contemplative scripture readings, and listen to biblically-centered sermons.
Mid-Week Gathering
In addition to our Sunday worship services, we also hold a mid-week gathering every Wednesday at 7:00 PM. This intimate gathering provides an opportunity for deeper spiritual reflection, through guided prayer, insightful teachings, and interactive group discussions. It is a time for members to come together, share their thoughts and experiences, and support one another on their spiritual journeys.
Events and Activities
First Baptist Church of Okemos organizes various events and activities throughout the year to nurture fellowship and strengthen community bonds. These events offer opportunities for socializing, learning, and engaging with fellow members. From seasonal celebrations to outreach programs, there is always something exciting happening at our church.
Bible Study Groups
Our church believes in the power of studying and applying the teachings of the Bible. We offer several Bible study groups that meet regularly to delve into scripture, discuss its relevance to our lives, and grow together in faith. These groups provide a supportive environment where members can ask questions, share insights, and learn from one another's experiences.
Mission Trips and Outreach Programs
As part of our commitment to community service, we actively participate in mission trips and outreach programs. These initiatives aim to address social issues, provide assistance to those in need, and spread God's love beyond the confines of our church walls. Join us in making a positive impact on the lives of others and living out our faith through acts of kindness and generosity.
Church Ministries
First Baptist Church of Okemos offers a range of ministries designed to support the spiritual growth and development of our members. Whether you are looking for opportunities to serve, meet new people, or deepen your understanding of specific areas of faith, our ministries provide avenues for personal enrichment and community engagement.
Children's Ministry
We believe in the importance of nurturing young hearts and minds in their faith journey. Our Children's Ministry offers age-appropriate activities, teachings, and events to help children explore their spirituality, learn biblical principles, and develop a personal relationship with God. From Sunday School to Vacation Bible School, we provide a safe and engaging environment where children can flourish.
Youth Ministry
Our Youth Ministry is dedicated to guiding teenagers through the challenges they face in today's world. Through engaging discussions, mentorship, and social activities, we empower young people to live out their faith boldly and authentically. We encourage open dialogue, creating a space where teenagers can express their questions, doubts, and hopes, and find support in their peers and mentors.
Women's Ministry
The Women's Ministry at First Baptist Church of Okemos seeks to empower and equip women to live purposeful lives grounded in faith. Through regular gatherings, retreats, and shared experiences, we foster deep connections among women and provide resources for spiritual growth, personal development, and meaningful friendships.
Men's Ministry
Our Men's Ministry encourages men to grow in faith and strengthen their relationships with God and others. Through Bible studies, mentorship programs, and fellowship, we provide a supportive community for men to explore their unique roles and responsibilities as Christian leaders.
Community Involvement
First Baptist Church of Okemos is deeply committed to serving and uplifting the wider community. We believe in putting our faith into action and making a positive impact beyond our church walls. Through various initiatives and partnerships, we actively engage with local organizations, support those in need, and advocate for justice and equality.
Food Bank Partnership
We have established a strong partnership with the local food bank to address food insecurity in our community. Through food drives, volunteering, and financial support, we strive to meet the needs of individuals and families facing hunger. Our church members actively contribute their time and resources to ensure that no one goes without a nutritious meal.
Social Justice Advocacy
We believe that as followers of Christ, we have a responsibility to promote justice, dignity, and equality for all. We engage in advocacy efforts to raise awareness about social issues and actively work towards a more just and compassionate society. Join us in shaping a world where everyone is treated with respect and afforded equal opportunities.
Get Involved
If you are looking to deepen your faith, connect with like-minded individuals, and make a positive impact in your community, we invite you to join First Baptist Church of Okemos. Whether you are new to the area or seeking a spiritual home, we welcome you with open arms. Explore our website to learn more about our services, ministries, and upcoming events. We look forward to meeting you and growing together as a community of faith.
Contact Information
If you have any questions, or would like more information, please feel free to get in touch with us:
Address: 123 Main Street, Okemos, Michigan
Phone: 555-123-4567
Email: [email protected]