About Tom Mohan - St Benedict of Waterford
Oct 13, 2020
About Us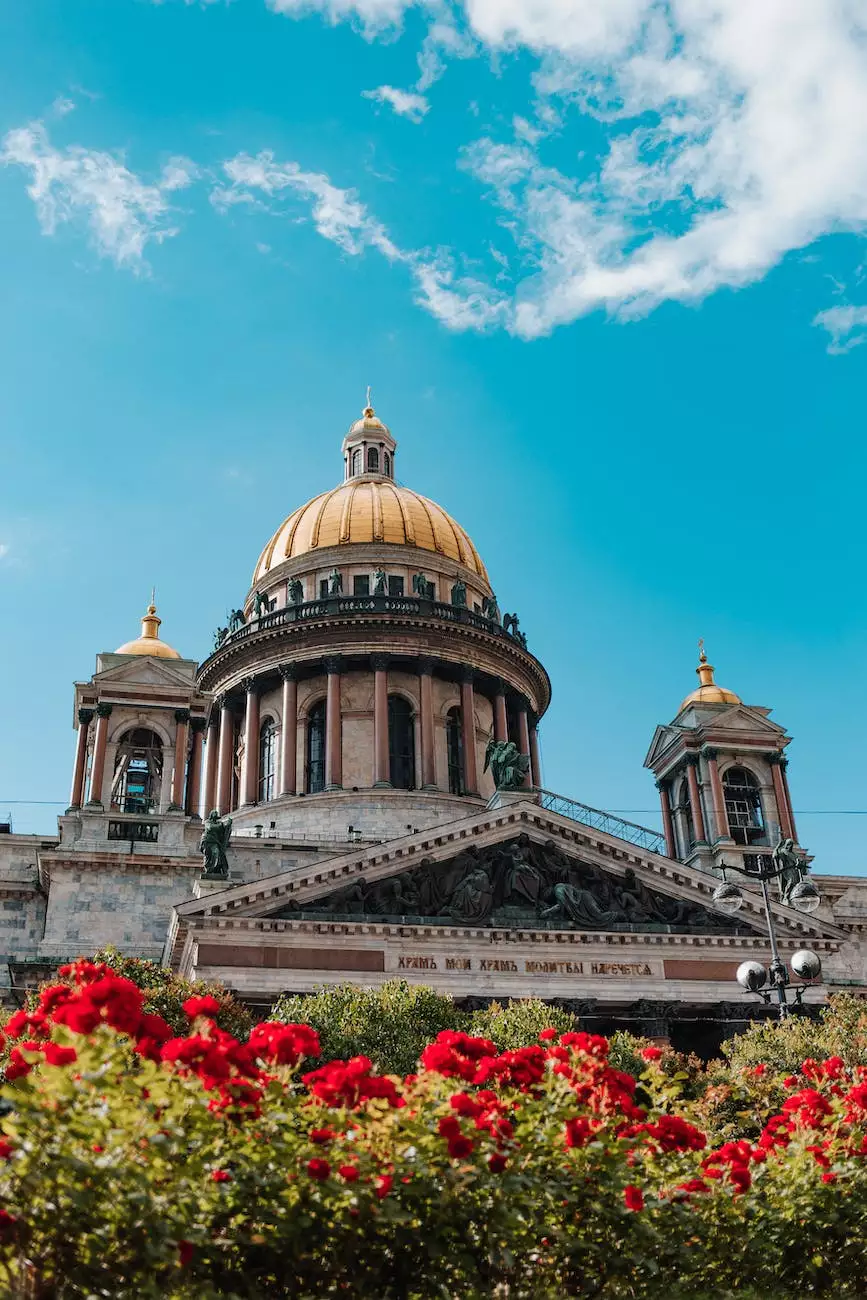 Introduction
Thank you for visiting the page dedicated to Tom Mohan - a prominent figure in the St Benedict of Waterford community, associated with the First Baptist Church of Okemos. This page aims to provide you with an in-depth understanding of Tom Mohan's background, his role within the church, and his impactful contributions to the local community.
Early Life and Education
Tom Mohan was born and raised in the vibrant city of Waterford. Growing up in a deeply religious family, he developed a strong sense of faith from an early age. Tom's passion for learning and service led him to pursue a degree in Theology from a renowned seminary, where he honed his knowledge and understanding of religious principles.
Role in St Benedict of Waterford
Tom Mohan has been an integral part of the St Benedict of Waterford community for over two decades. With unwavering commitment, he serves as a clergy member, leading spiritual congregations, conducting religious ceremonies, and offering guidance to individuals seeking solace and spiritual growth. Tom's presence and compassionate nature have made him a beloved figure among the church members.
Contributions to the Community
Beyond his involvement within the church, Tom Mohan is deeply devoted to improving the lives of those around him. His philanthropic efforts and dedication to community service have made a significant impact on various charitable initiatives in Okemos and the wider Waterford area. Through his leadership, numerous outreach programs have been established, providing assistance to the underprivileged, organizing health drives, and fostering unity among diverse groups.
Inspiring Sermons and Teachings
One of Tom Mohan's most notable talents is his ability to connect with individuals through his spiritual teachings. His sermons are known for their thoughtful insights, delivering messages of hope, love, and faith. With his unique ability to touch the hearts of many, Tom has inspired countless individuals to embark on personal journeys of self-discovery and spiritual enlightenment.
Active Engagement in Interfaith Dialogue
Recognizing the importance of fostering harmony and understanding among different religious communities, Tom Mohan actively engages in interfaith dialogue. He facilitates peaceful discussions, encouraging mutual respect, and promoting cooperation among diverse faith groups. Through his efforts, bridges have been built, allowing for meaningful connections and shared values to flourish.
Legacy and Future Endeavors
Tom Mohan's immeasurable contributions to the St Benedict of Waterford community and the wider Okemos area have left an enduring legacy. His unwavering dedication to faith, compassion, and community service continues to inspire the next generation of leaders. Looking ahead, Tom aims to expand his reach and create even greater positive impact through innovative programs designed to uplift individuals and strengthen the bonds of the community.
Conclusion
Tom Mohan's extraordinary journey as a spiritual leader, philanthropist, and community advocate has shaped the lives of countless individuals within the St Benedict of Waterford community. With his unwavering commitment to faith, he has become a beacon of hope, fostering unity and uplifting those around him. To learn more about Tom Mohan and his ongoing endeavors, we invite you to visit the official website of the First Baptist Church of Okemos.