God's Power through George Mueller
Jul 5, 2022
Blog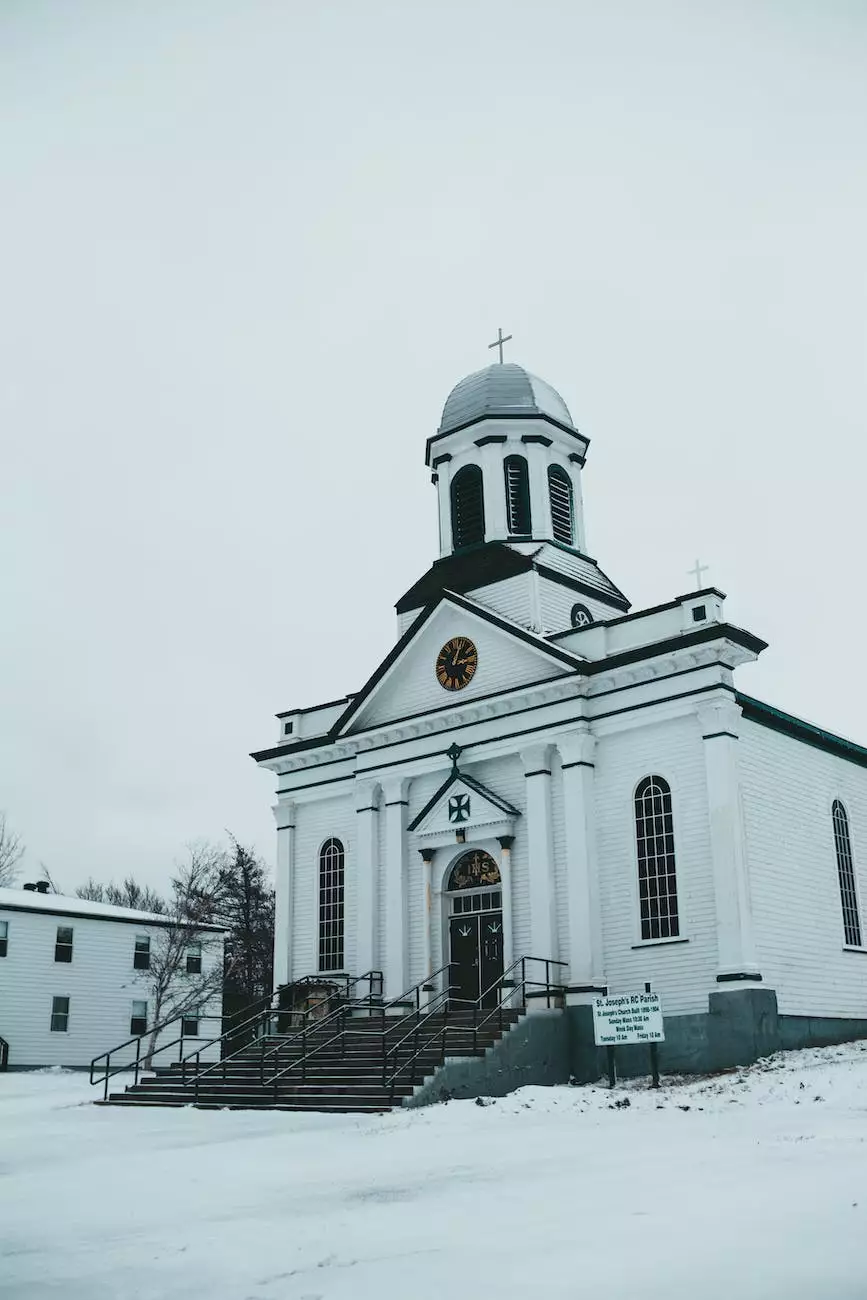 Introduction
Welcome to First Baptist Church of Okemos, where we dive deep into the remarkable life of George Mueller and explore the power of God that guided his journey. Join us as we uncover the inspiring faith and beliefs that shaped Mueller's life, and discover how we can apply these lessons to our lives in the community.
The Life of George Mueller
George Mueller was a man of extraordinary faith who lived in the 19th century. Born in Germany, he dedicated his life to serving God and helping others. Mueller's heart for the community and steadfast trust in God's provision allowed him to establish numerous orphanages in Bristol, England.
Early Years and Journey of Faith
Mueller's early years were marked by tumultuous circumstances and a search for meaning. However, a pivotal moment occurred when he encountered a godly friend who shared the Gospel with him. This encounter sparked a fire within Mueller, leading him to abandon his sinful ways and embark on a journey of faith.
Orphanages and God's Provision
One of the most remarkable aspects of Mueller's life was his trust in God's provision. Without any significant endowment or wealthy benefactors, he relied solely on prayer to meet the needs of the orphanages he founded. Mueller firmly believed that God would provide for the children under his care, and time and time again, he witnessed miraculous provisions that surpassed all human understanding.
Impact on the Community
Mueller's work extended far beyond the walls of the orphanages. His commitment to the community led him to establish schools, where children received a quality education and learned about God's love. He also actively supported missions and was passionate about evangelism.
Lessons We Can Learn
The life and legacy of George Mueller offer invaluable lessons to individuals, families, and communities today. As we study his example, we discover the power of unwavering faith, radical trust in God's provision, and sincere love for others. Mueller's life challenges us to examine our own beliefs and encourages us to step out in faith, knowing that God is faithful to his promises.
Join Us at First Baptist Church of Okemos
If you're inspired by George Mueller's incredible journey and want to explore more about the power of God in your own life, we invite you to join us at First Baptist Church of Okemos. Our community is committed to deepening our faith, learning from historical figures like Mueller, and applying their teachings to our modern lives.
Worship Services
Experience the uplifting power of worship at our church services. Our vibrant congregation gathers every Sunday to praise and worship God, connect with one another, and grow in faith. We offer a variety of worship styles and encourage everyone to find a service that resonates with their heart.
Study Groups and Workshops
At First Baptist Church of Okemos, we believe in the importance of learning and growing together. Join one of our study groups or workshops to delve deeper into the life and teachings of George Mueller. Through guided discussions and enriching materials, you'll gain a profound understanding of how God's power can impact your life.
Community Outreach
Embrace Mueller's passion for the community by participating in our ongoing outreach programs. Get involved in initiatives aimed at serving the less fortunate, supporting local missions, and spreading the message of love and hope. Together, we can make a difference and witness God's power in action.
Conclusion
George Mueller's life is a testament to the incredible power of God and the transformative impact faith can have on individuals and communities. At First Baptist Church of Okemos, we are dedicated to exploring and sharing the lessons learned from Mueller's inspiring journey. Join us as we draw strength, inspiration, and guidance from this remarkable example of faith and beliefs.
Contact Us
For more information about our community, worship services, and study opportunities, please reach out to us.