Leadership at First Baptist Church of Okemos
Jun 1, 2021
Leadership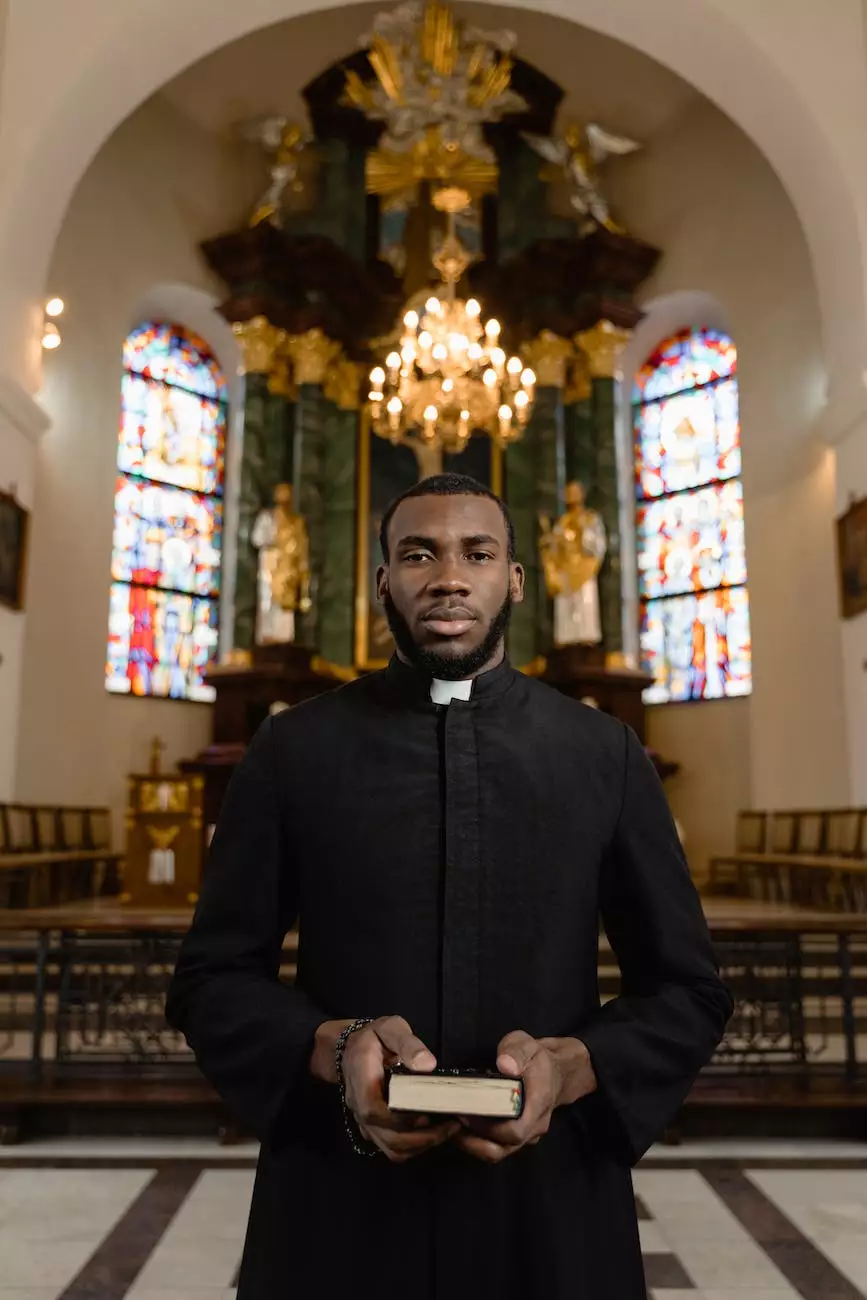 Welcome to First Baptist Church of Okemos, where we are proud to have a dedicated team of leaders who are passionate about serving the community and spreading the word of God. Our church's leadership guides our congregation with love, care, and a strong commitment to helping others in need.
Meet Our Pastors
Our church is fortunate to have a team of pastors who are true servants of God. They lead our congregation with grace and wisdom, providing spiritual guidance and support to all who seek it. Let us introduce you to the pastors who make a difference in the lives of our members.
Pastor John Smith - Senior Pastor
Pastor John Smith is our dedicated Senior Pastor who has been serving First Baptist Church of Okemos for over 20 years. With his extensive knowledge of the Bible and his compassionate nature, Pastor John has touched the hearts of countless individuals in our community. His dynamic sermons inspire, educate, and empower our congregation to live a life dedicated to faith and service.
Pastor Sarah Johnson - Youth Pastor
Pastor Sarah Johnson leads our vibrant youth ministry with enthusiasm and a deep understanding of the challenges faced by today's young people. With her engaging sermons and interactive activities, Pastor Sarah ensures that our youth feel connected to God and the church. She is passionate about mentoring young minds and helping them navigate through the complex issues they face in today's world.
Pastor Mark Davis - Worship Pastor
Pastor Mark Davis is our talented Worship Pastor who brings a spirit of joy and reverence to our worship services. With his exceptional musical skills and uplifting presence, Pastor Mark leads our congregation in heartfelt worship, creating an atmosphere where individuals can connect with God on a profound level. His passion for music and his love for the Lord shine through in every song he leads.
Our Commitment to the Community
At First Baptist Church of Okemos, we believe in the importance of serving our community. Our leadership team is actively involved in various outreach programs and initiatives that aim to make a positive impact on the lives of those in need. Whether it's organizing food drives, partnering with local charities, or hosting community events, our church is dedicated to spreading love and compassion in Westland, MI, and beyond.
Community Programs
Through our community programs, we aim to address the physical, emotional, and spiritual needs of individuals and families. Some of our initiatives include:
Food Pantry: Our food pantry provides essential groceries to families facing financial hardships.
Homeless Outreach: We work closely with local shelters to offer support and resources to those experiencing homelessness.
Support Groups: Our support groups provide a safe space for individuals dealing with grief, addiction, and other life challenges.
Spreading the Word of God
Our leadership team is also committed to spreading the word of God beyond the walls of our church. We actively engage with the community through:
Evangelism: Our pastors and members actively share the message of God's love and salvation with those who may not have encountered it before.
Missions: We support missionary work both locally and globally, partnering with organizations to bring the gospel to areas in need.
Bible Study: We offer Bible study groups and discipleship programs to help individuals deepen their faith and understanding of God's word.
Join Us Today
If you're looking for a church where the leadership is dedicated to serving the community and the congregation, we invite you to join us at First Baptist Church of Okemos. Our pastors and leadership team are committed to helping you grow in your faith, finding support, and experiencing the love of God. Come and be a part of our community where you can make a difference!