Welcome to Harvest Bible Church | Westland, MI
Dec 1, 2019
About Us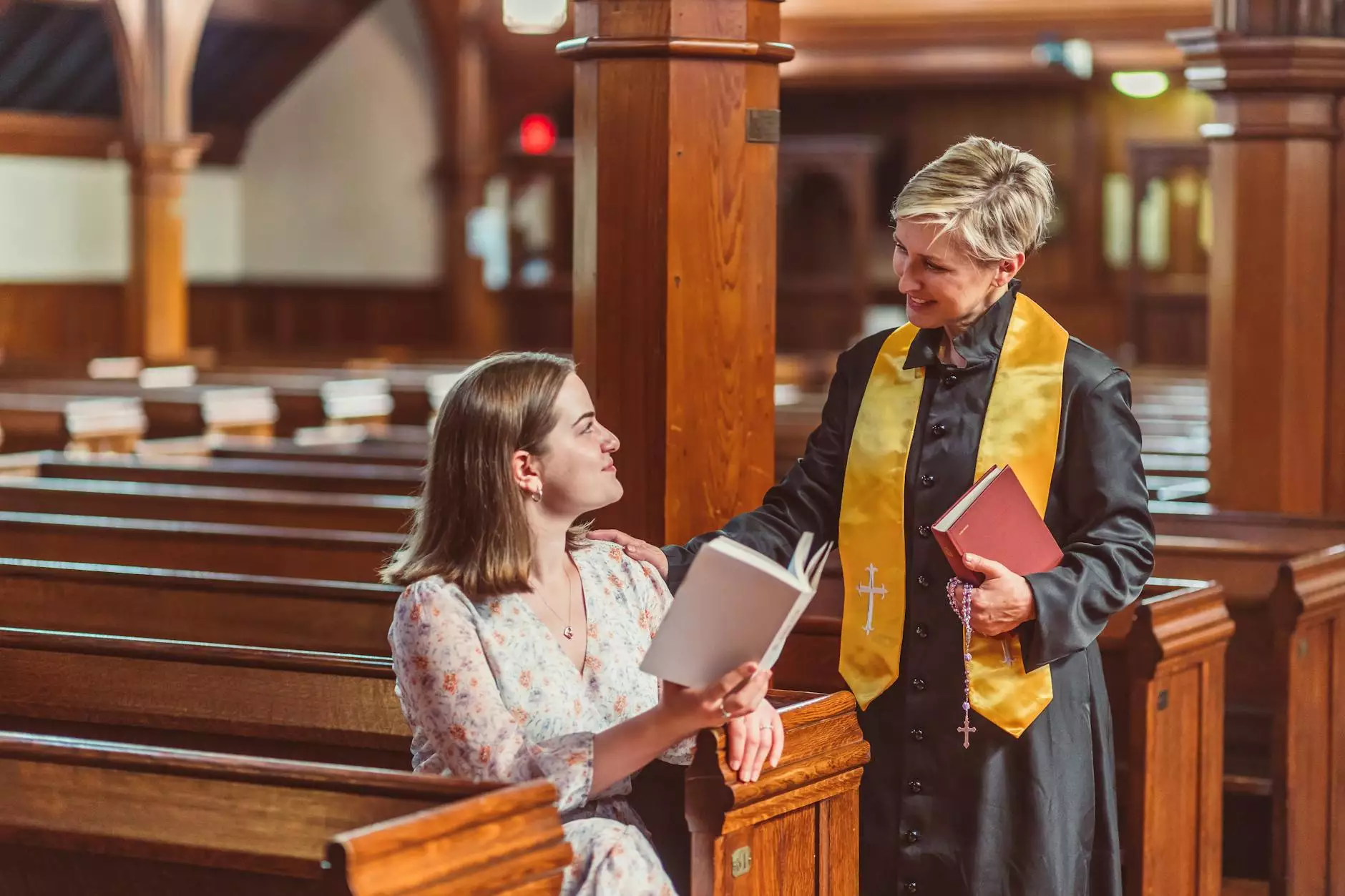 Discover a Vibrant and Welcoming Community
Harvest Bible Church in Westland, MI is a thriving faith-based community committed to fostering a deep connection with God and with one another. We invite you to join us on this exciting spiritual journey as we explore the teachings of Christ and seek to grow in our faith and beliefs.
Embrace the Teachings of Christ
At Harvest Bible Church, we believe that the teachings of Christ have the power to transform lives. Through engaging sermons, insightful Bible studies, and meaningful discussions, we aim to equip individuals with the knowledge and understanding of God's Word. Our dedicated team of pastors and leaders are here to guide you on your spiritual path, providing support and encouragement every step of the way.
Nurture Your Faith
Nurturing one's faith is an essential part of our journey as believers. Through regular worship services, we come together as a community to uplift and inspire one another. Our worship services are filled with powerful music, heartfelt prayers, and thought-provoking sermons that address the challenges and joys of living a Christ-centered life.
Engaging Bible Studies
Join us for our Bible study sessions where we delve deeper into the Scriptures, exploring their relevance in today's world. Our Bible studies cover a range of topics, including biblical principles for daily living, understanding God's plan for salvation, and discovering God's purpose for our lives.
Thriving Youth Ministry
Our vibrant youth ministry provides a nurturing environment for young individuals to grow in their faith. We offer fun and engaging programs, exciting events, and a welcoming community where young people can connect with God and build meaningful friendships.
Get Involved in our Community
At Harvest Bible Church, we believe in making a positive impact in our local community and beyond. We actively engage in outreach programs, partnering with local organizations to serve those in need. Whether it's organizing food drives, supporting local shelters, or participating in mission trips, we are committed to spreading love, compassion, and the teachings of Christ.
Community Events
Join us for our community events, where we come together as a church family and also welcome members of the wider community. From picnics at the park to holiday celebrations, these events provide opportunities for fellowship, connection, and an opportunity to share the love of Christ with others.
Volunteer Opportunities
Discover the joy of serving others through our various volunteer opportunities. Whether you have a passion for working with children, serving the elderly, or lending a helping hand to those in need, we have a place for you to use your unique gifts and talents.
Join Us at Harvest Bible Church
We extend a warm welcome to individuals and families seeking a vibrant and welcoming community to explore and deepen their faith. At Harvest Bible Church, you'll find a place where you can grow, connect, and serve. Join us on our journey as we seek to live out our faith and beliefs each day, inspired by the teachings of Christ.
Service Times
Sunday Worship: 9:00 AM and 11:00 AM
Wednesday Bible Study: 7:00 PM
Contact Us
If you have any questions or would like more information, please feel free to reach out to us.