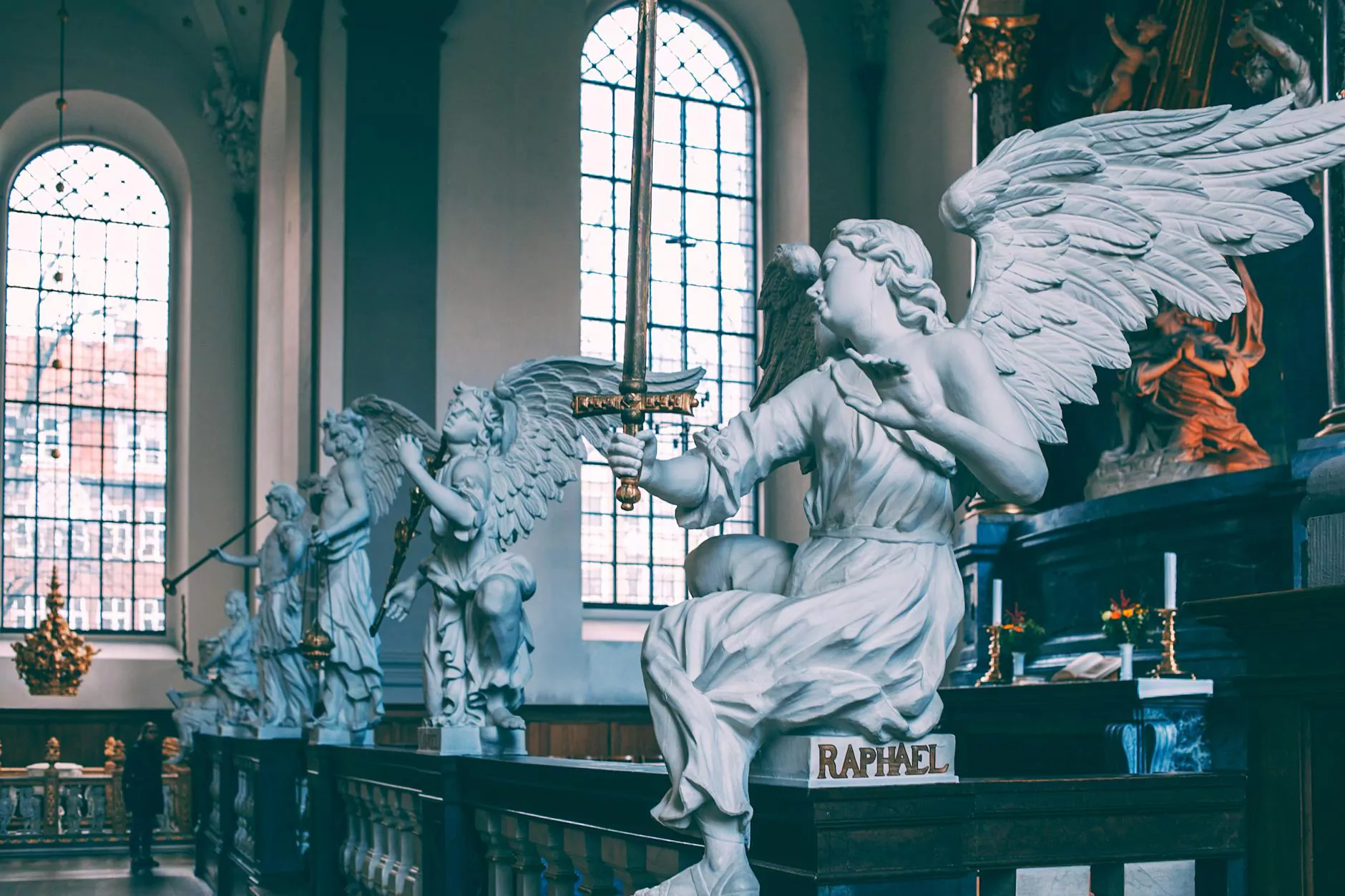 The Wondrous World of Celestial Beings
At First Baptist Church of Okemos, we dive deep into the captivating world of angels and their divine existence within the realms of glory. Our unwavering belief in the celestial order allows us to explore and understand the profound significance of angels in our faith and beliefs.
The Divine Messengers
Angels, often referred to as heavenly messengers, play a strategic role in connecting the mortal realm with the heavenly realms. These ethereal beings are believed to be intermediaries between God and humans, serving as divine messengers, guardians, and guides throughout human history.
The Origins of Angels
The origins of angels can be traced back to various religious and cultural traditions, including Christianity, Judaism, Islam, and many others. While interpretations may vary, the concept of angelic beings spans across different faiths, intertwining divine guidance and supernatural protection with human spirituality.
Guardians of the Earthly Realm
Angels are often depicted as benevolent beings assigned to watch over and safeguard both individuals and communities. They are believed to offer protection, guidance, and spiritual support to those who seek divine intervention in times of need, distress, or spiritual enlightenment.
Angel Hierarchy and Orders
Within the angelic realm, hierarchies and orders exist, signifying the various roles and responsibilities assigned to different groups of angels. These include archangels, seraphim, cherubim, and guardian angels, each with their own unique duties and purposes in the divine plan.
The Archangels: Pinnacle of Celestial Power
Archangels, the highest-ranking celestial beings, hold immense power and authority. They are often considered the closest to God and play significant roles in delivering divine messages, battling spiritual forces, and overseeing important cosmic events.
Unveiling the Mysteries
Throughout history, countless stories, scriptures, and religious texts offer glimpses into the interactions between humans and angels. These narratives provide insights into the experiences of individuals who have encountered these celestial beings, shedding light on the intricate connection between the mortal and immortal realms.
Angel Encounters across Faiths
Angelic encounters are not confined to a single religious tradition. Stories of angelic visitations and divine interventions span across different cultures and belief systems, highlighting the universal nature of these ethereal encounters and their impact on human lives.
Angelology: The Study of Angels
Angelology refers to the dedicated study of angels, their attributes, roles, and theological nuances. Within this profound field, scholars and theologians explore the ways in which angels influence our faith, understanding, and spiritual growth.
Plentiful Angelic References
Angelology encompasses a wide array of teachings, including angelic hierarchies, functions, appearances, and interactions with humans. By delving into the wealth of angelic references found within religious texts and historical accounts, we gain a deeper understanding of the celestial beings that grace the realms of glory.
Your Journey with the Angels
First Baptist Church of Okemos welcomes you to embark on a transformative journey as we unveil the mysteries and wonders of angels from the realms of glory. Our faith community provides a nurturing environment for exploring spirituality, deepening our connection with the divine, and understanding the profound impact of angelic involvement in our lives.
Join Our Community
We invite you to join First Baptist Church of Okemos and become a part of a vibrant community where we celebrate our shared beliefs and embark on a spiritual journey together. Unleash the power of your faith as you explore the realms of glory and the celestial beings that guide us along the way.
Embrace Divine Guidance
Discover the transformative power of angelic encounters and embrace the divine guidance that angels offer. Each step you take in your spiritual journey will be accompanied by the celestial support from the realms of glory.
Illuminate Your Path with Angels
First Baptist Church of Okemos invites you to unlock the brilliance and beauty of your spiritual journey. By delving into the profound significance of angels from the realms of glory, you will illuminate your path, find solace in divine protection, and experience the true embodiment of faith and beliefs.