The Family of Faith Devotions | First Baptist Church of Okemos
Oct 27, 2020
Adult Ministry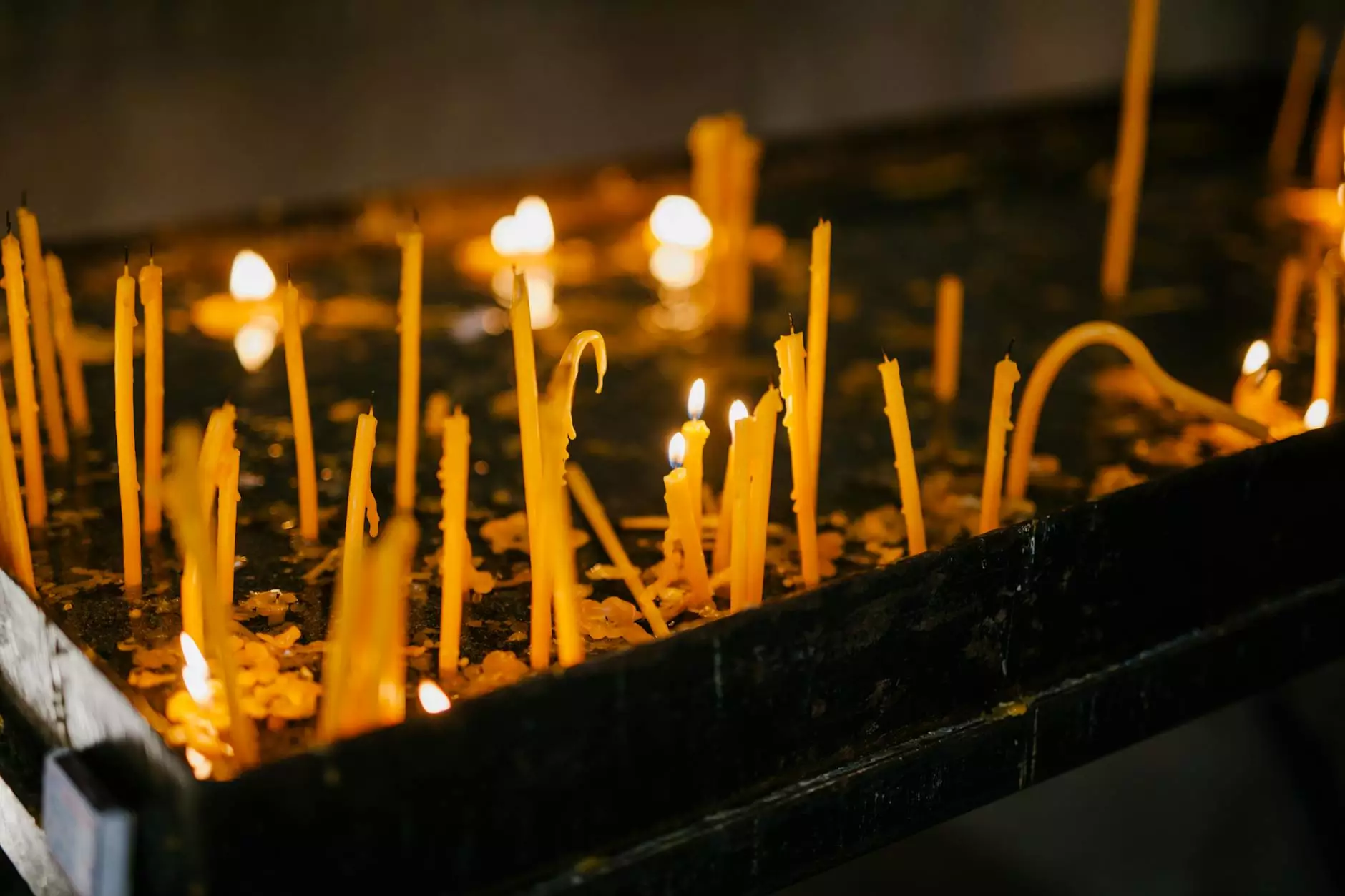 Exploring Faith and Strengthening Beliefs in Michigan
Welcome to the Family of Faith Devotions page of First Baptist Church of Okemos! We are a dynamic and inclusive community located in Michigan, dedicated to fostering strong connections and deepening our understanding of the word of God. Through these devotions, we aim to inspire, encourage, and empower individuals from all walks of life to embark on a journey of faith and self-discovery. Join us as we delve into the teachings of the Bible, share personal insights, and connect with one another through the power of faith.
Connecting with the Community
At First Baptist Church of Okemos, we understand the importance of community and support in our faith journey. Our Family of Faith Devotions offer an opportunity to connect with fellow believers, share experiences, and foster meaningful relationships. We believe that through coming together and sharing our stories, we can find strength, hope, and encouragement in our shared faith.
Deepening Our Faith Through Devotionals
Our devotionals are crafted to provide you with profound insights, thought-provoking reflections, and practical guidance in navigating the challenges of daily life. Through these devotionals, we explore various topics such as love, forgiveness, gratitude, and spiritual growth, all rooted in the teachings of the Bible. Our experienced team of writers brings a diverse range of perspectives and experiences to create a rich tapestry of devotionals that resonate with our community.
Finding Inspiration in Scripture
Each devotional is carefully designed to draw inspiration from relevant Bible verses and passages. We believe that the word of God is a source of timeless wisdom and guidance, and through our devotionals, we aim to illuminate its teachings in a meaningful and accessible way. Whether you are well-versed in scripture or just beginning your journey, our devotionals will provide you with insights and perspectives to deepen your understanding of God's love and purpose for your life.
Practical Application in Everyday Life
While the exploration of faith is a deeply personal and spiritual journey, we also understand the importance of practical application in our daily lives. Our devotionals not only offer insights into biblical teachings but also provide practical tips and suggestions on how to incorporate these principles into your everyday routines. We believe that a strong faith should have a transformative impact on all aspects of our lives, and our devotionals aim to inspire and empower you to live out your faith in meaningful ways.
Join Us on the Journey
We invite you to join us on this journey of exploration, growth, and connection. Our Family of Faith Devotions are available to everyone, regardless of age, background, or prior knowledge of the Bible. Whether you are seeking spiritual nourishment, looking for guidance, or simply curious about the teachings of Christianity, our devotionals provide a safe and inclusive space for you to engage with your faith.
Stay Connected
Subscribe to our newsletter to receive regular updates and notifications when new devotionals are published. You can also follow us on social media platforms to stay connected with our community and engage in uplifting conversations. Together, let us deepen our faith, uplift one another, and collectively strengthen our beliefs as we embark on this shared journey of faith and discovery.
Get Involved
If you are passionate about writing and would like to contribute to our Family of Faith Devotions, we welcome you to reach out to us. We believe that diverse perspectives enrich our understanding of faith, and we value the unique experiences and insights that each individual brings. Join our team of writers and share your voice with our community.
Conclusion
First Baptist Church of Okemos is thrilled to bring you the Family of Faith Devotions, a platform for spiritual growth, connection, and inspiration. Through these devotionals, we aim to create a space where individuals can explore their faith, connect with like-minded individuals, and deepen their understanding of the word of God. Join us on this transformative journey and let us strengthen our beliefs together.
Contact Us
If you have any questions, suggestions, or would like to learn more about First Baptist Church of Okemos, feel free to reach out to us. We are here to support you in your faith journey and provide the resources you need to grow in your relationship with God.
Thank you for visiting the Family of Faith Devotions page. We look forward to connecting with you and embarking on this exciting journey of faith together!