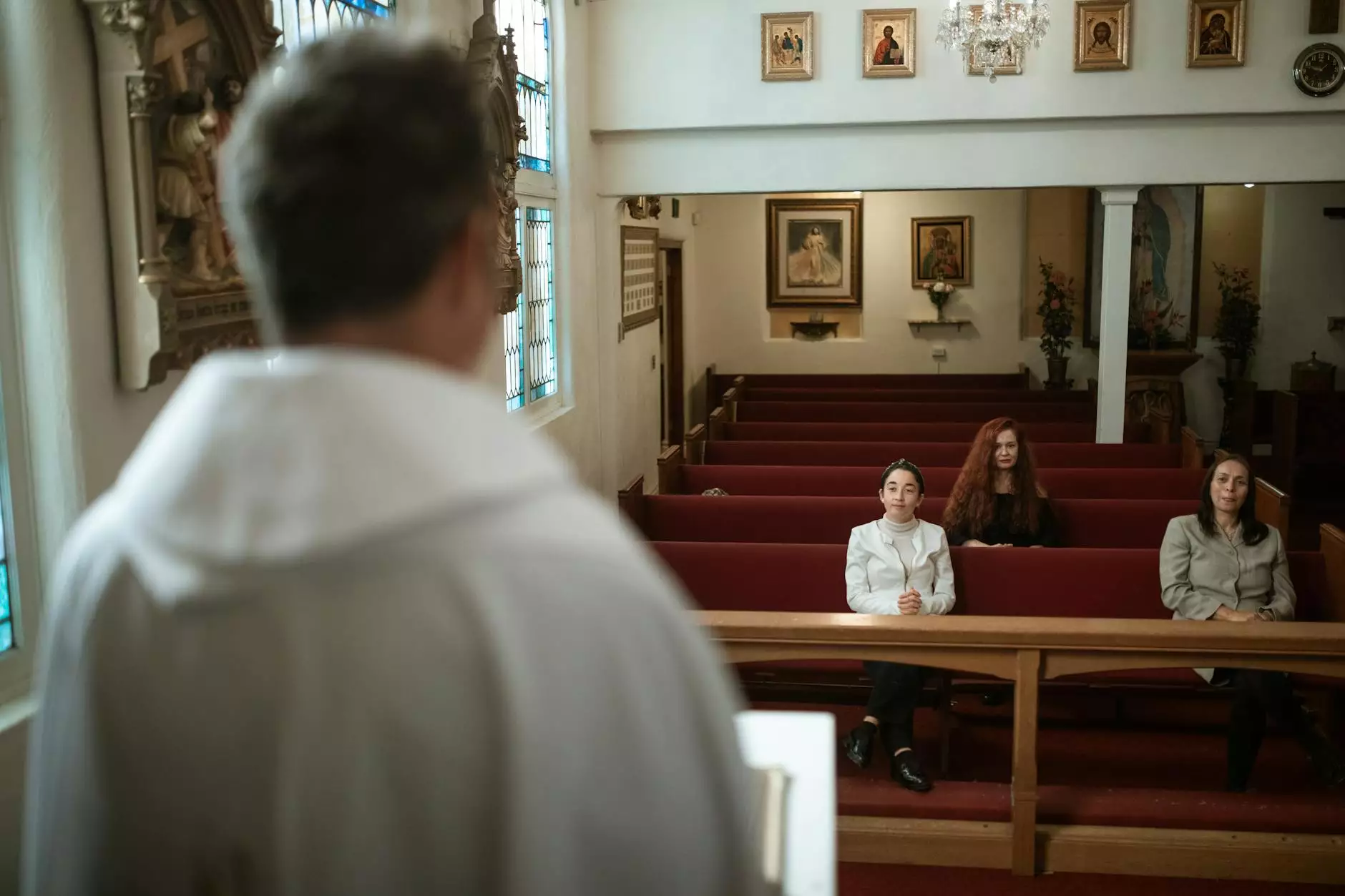 Welcome to the webpage dedicated to introducing our esteemed pastor at First Baptist Church of Okemos. In this section, you will discover the exceptional qualities, captivating journey, and enriching experiences that have shaped our pastor's leadership, inspiring virtues, and unwavering commitment to fostering a stronger community.
The Journey Towards Ministry
Our pastor's deep-rooted passion for spreading faith and beliefs started at an early age. From his humble beginnings to his theological studies, every step has contributed to his extraordinary spiritual journey. Having earned degrees in theology and biblical studies from renowned institutions, our pastor brings vast knowledge and wisdom to the pulpit.
A Compassionate Leader
As a dedicated shepherd of our congregation, our pastor firmly believes in the power of compassion and empathy. He guides us with a gentle hand and listens to the needs and concerns of every individual within our church family. By fostering an inclusive community, our pastor encourages unity and supports everyone, regardless of their background or circumstances.
Nurturing Faith and Growth
With an unwavering commitment to nurturing faith and spiritual growth, our pastor is always ready to walk alongside individuals seeking guidance. Through engaging sermons and heartfelt counseling sessions, he instills hope and offers practical wisdom to overcome life's challenges. Our pastor's ability to relate ancient teachings to the modern world helps strengthen our connection to faith.
Engaging Preacher and Teacher
With a captivating speaking style, our pastor delivers inspiring sermons that resonate deeply within the hearts and minds of the congregation. His sermons combine profound biblical insights with relatable stories, making complex concepts easily understandable. Whether it's a thought-provoking Sunday sermon or an enlightening midweek Bible study, our pastor's teachings leave a lasting impact.
Community Outreach
Knowing the significance of actively serving the community, our pastor leads by example. He devotes time to volunteer programs, engages in interfaith initiatives, and spearheads projects that uplift the less fortunate. Through these efforts, he inspires the congregation to step outside the church walls and make a meaningful impact on society.
Building Strong Relationships
Our pastor firmly believes that building strong relationships is an integral part of fostering a thriving community. He encourages open dialogue, organizes fellowship events, and creates opportunities for genuine connections. By promoting a supportive atmosphere, our pastor ensures that every member feels valued, loved, and supported on their spiritual journey.
A Guiding Light
Our pastor's unwavering commitment to his faith and the community makes him a guiding light for all of us. His genuine care, inspiration, and unwavering dedication have touched the lives of many. We are honored to have such a remarkable individual leading First Baptist Church of Okemos.
Join Us Today
Take the opportunity to join us and experience the uplifting teachings and guidance provided by our devoted pastor. First Baptist Church of Okemos welcomes you with open arms. Together, let us strengthen our faith, nurture our beliefs, and contribute to the betterment of our community.