彭加榮牧師Timothy Peng - Leadership at First Baptist Church of Okemos
Apr 28, 2019
Leadership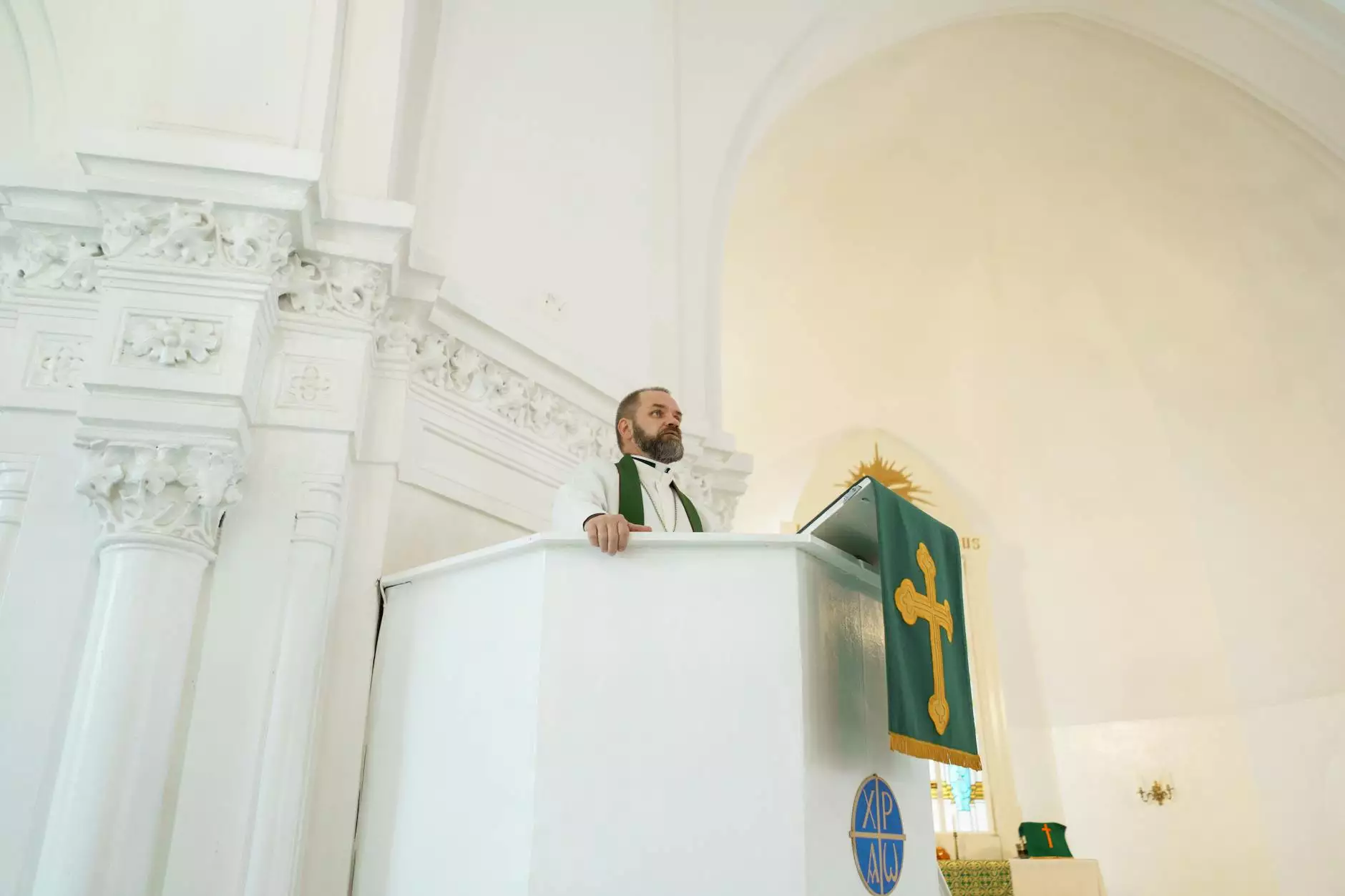 About First Baptist Church of Okemos
First Baptist Church of Okemos is a well-established community institution that has been serving the Okemos area for several years. As a trusted place of worship, the church aims to provide spiritual guidance, foster a sense of community, and promote faith-based values.
Mission and Values
At First Baptist Church of Okemos, our primary mission is to create a safe and welcoming environment where individuals can deepen their relationship with God and grow in their faith journey. We believe in the transformational power of faith and strongly emphasize love, compassion, and service to others.
彭加榮牧師Timothy Peng - Guiding the Congregation
彭加榮牧師Timothy Peng serves as a prominent leader and spiritual guide at First Baptist Church of Okemos. With years of experience and a deep understanding of scriptures, 彭加榮牧師Timothy Peng plays a crucial role in providing pastoral care and leading meaningful worship services.
Early Life and Education
彭加榮牧師Timothy Peng's journey began with a passion for serving others. He completed his theological studies at a renowned seminary, specializing in pastoral care and ministry. Through rigorous academic training and hands-on experience, 彭加榮牧師Timothy Peng honed his leadership skills and developed a profound understanding of faith.
Guidance and Support
彭加榮牧師Timothy Peng firmly believes in the importance of guiding and supporting individuals throughout their spiritual journeys. With a compassionate heart and empathetic nature, he offers counseling services that help individuals overcome challenges and find solace in their beliefs.
Inspiring Sermons and Teachings
彭加榮牧師Timothy Peng is known for delivering inspiring sermons and teachings that resonate with the congregation. His thought-provoking messages draw upon biblical teachings and real-life experiences, providing practical guidance on how to navigate the complexities of modern life while staying true to their faith.
Community Engagement
彭加榮牧師Timothy Peng actively engages with the community, organizing events and initiatives that promote unity, charity, and kindness. He encourages the congregation to participate in outreach programs, volunteer work, and various activities that create a positive impact on society.
Join Us at First Baptist Church of Okemos
If you are seeking a supportive community that values faith, fellowship, and personal growth, we invite you to join us at First Baptist Church of Okemos. Experience the guidance and leadership of 彭加榮牧師Timothy Peng, as we strive to build stronger connections with God, ourselves, and one another.
Get in Touch
To learn more about 彭加榮牧師Timothy Peng and the opportunities offered at First Baptist Church of Okemos, please visit our official website or reach out to our friendly staff. We are here to assist you on your spiritual journey and provide support whenever needed.