Pastors' Blog - First Baptist Church of Okemos
Sep 1, 2018
Blog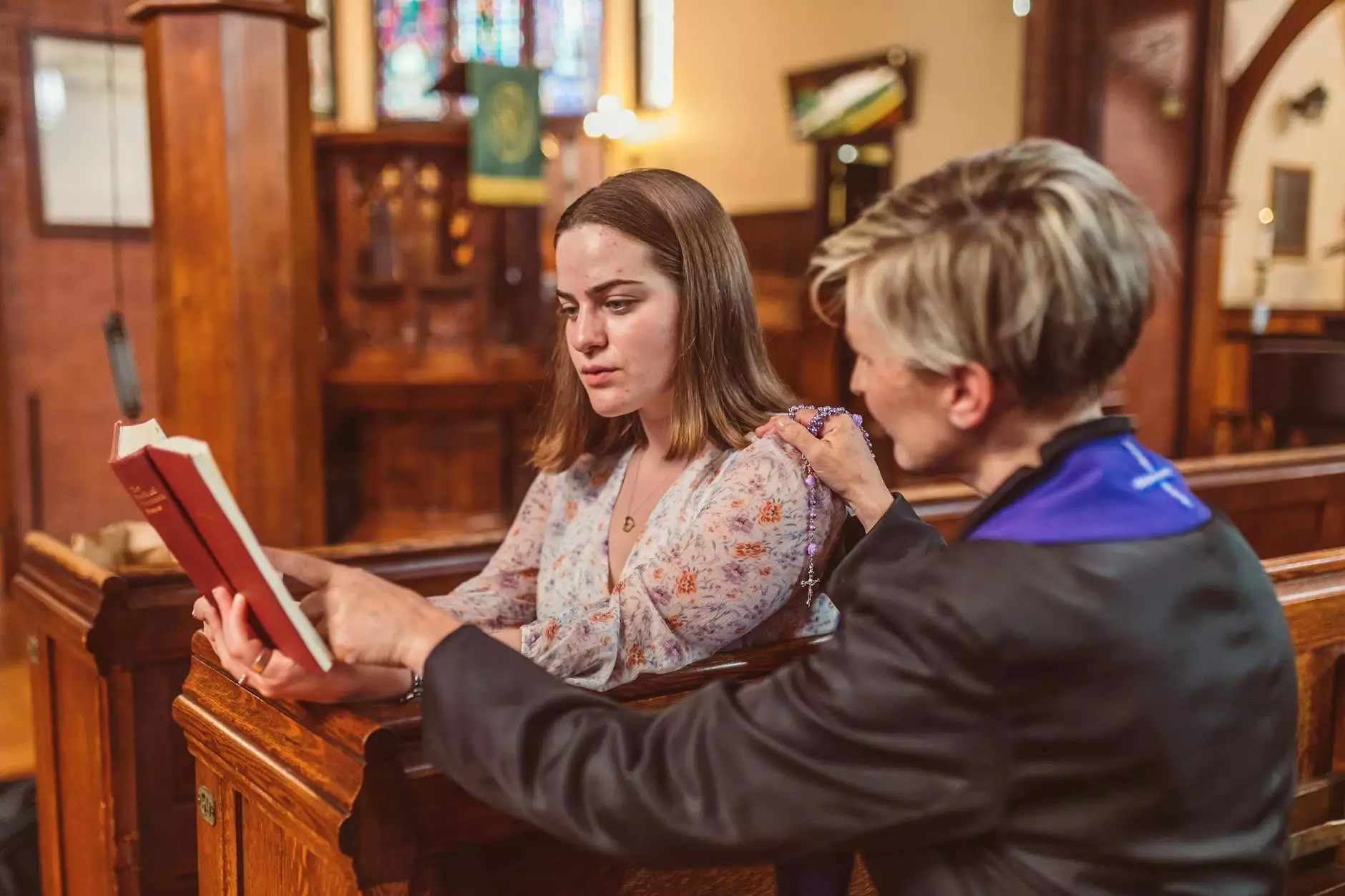 The Power of Faith and Belief
At First Baptist Church of Okemos, we believe in the transformative power of faith and the importance of spiritual growth. Our Pastors' Blog is a platform where we share insightful articles and reflections on various aspects of faith and beliefs.
Connecting with Our Community
As a vibrant part of the community, we aim to create a welcoming and inclusive space for individuals of all backgrounds to explore their faith, find solace, and build connections. Through our Pastors' Blog, we strive to provide valuable resources that promote understanding, compassion, and personal growth.
Faith and Beliefs Explored
The Journey of Faith
Embarking on a spiritual journey is a deeply personal experience, but it doesn't have to be a solitary one. In our blog, we delve into the various elements of faith – from the initial seed of belief to the challenges and triumphs along the way. We explore the role of prayer, scripture, and fellowship in nurturing and strengthening our connection with the divine.
Finding Hope in Times of Adversity
Life is full of ups and downs, and during moments of adversity, our faith can provide solace and hope. Our blog features inspiring stories from our community members who have found strength in their beliefs during times of struggle. Discover how faith can be a guiding light even in the darkest moments.
The Impact of Belief Systems
Belief systems shape our perspectives, values, and actions. In our blog, we explore different belief systems, including various religious traditions, philosophical outlooks, and cultural practices. By delving into these diverse perspectives, we hope to foster greater understanding and appreciation for the richness of human spirituality.
Insightful Articles and Reflections
The Power of Gratitude
In a world that constantly pushes us to want more, cultivating gratitude can bring about profound changes in our lives. Through thought-provoking articles, we discuss the benefits of practicing gratitude and how it can reshape our hearts, minds, and relationships, ultimately leading to a more fulfilling and purposeful existence.
The Role of Community in Spiritual Growth
Being part of a supportive community nurtures our faith and facilitates spiritual growth. In our blog, we share stories of individuals who have found a sense of belonging and purpose through their involvement in our church community. Discover the transformative power of collective worship, fellowship, and service.
Overcoming Doubts and Deepening Faith
Everyone experiences moments of doubt along their spiritual journey. In our blog, we openly discuss these doubts and explore how they can actually lead to a stronger and more authentic faith. By addressing common challenges and providing insightful perspectives, we aim to inspire hope and encourage personal growth.
Finding Meaning and Purpose in Life
Many individuals search for a deeper sense of meaning and purpose in life. In our blog, we provide guidance and reflections on how faith can guide us in discovering our unique calling and living a purpose-driven life. Explore the intersection of faith and personal fulfillment.
Join Our Community
Whether you are seeking spiritual guidance, looking to connect with like-minded individuals, or simply curious about faith and beliefs, we invite you to join our vibrant community at First Baptist Church of Okemos. Stay updated with the latest articles and reflections by subscribing to our Pastors' Blog newsletter.
Embrace the Power of Faith and Beliefs
We believe that faith has the potential to transform lives and create a positive impact in the world. Our Pastors' Blog is dedicated to fostering deep reflection, providing valuable insights, and promoting spiritual growth. Join us on this journey of exploration and discovery as we delve into the intricacies of faith and beliefs.
Gain inspiring perspectives on spirituality
Discover the power of prayer and meditation
Find comfort and hope in times of adversity
Explore the role of community in personal growth
Uncover the beauty of diverse belief systems
Start Your Journey Today
Visit our Pastors' Blog regularly to enrich your understanding of faith, connect with others on a similar path, and explore the profound impact of belief systems. First Baptist Church of Okemos is committed to being a resource for individuals seeking a deeper connection to spirituality and a more fulfilling life. Take the first step on this transformative journey with us today!