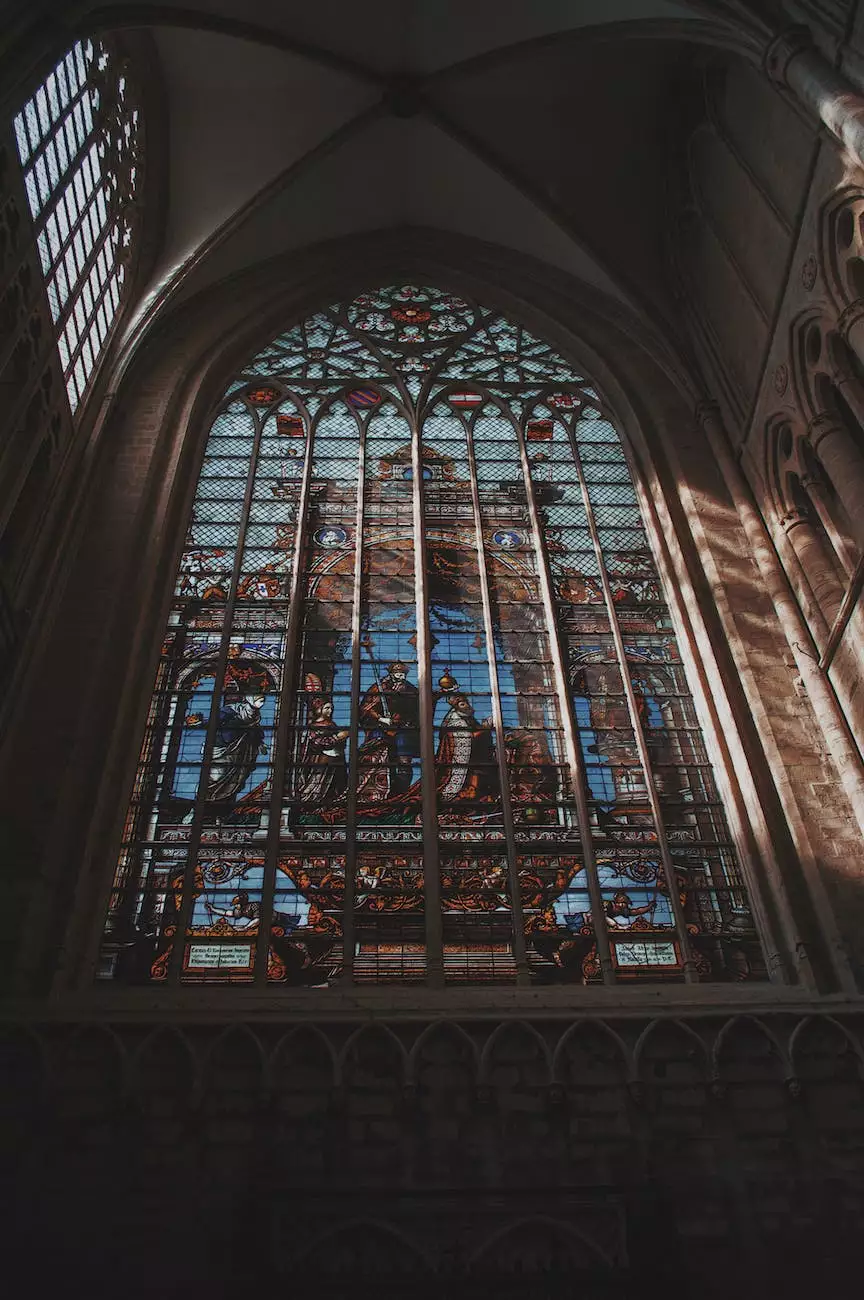 Welcome to our collection of empowering sermons delivered by Dr. Michael Wittmer, a distinguished speaker and theologian. At First Baptist Church of Okemos, we are dedicated to nurturing a thriving community that centers around faith and beliefs. Through thought-provoking messages and inspiring teachings, Dr. Wittmer shares his deep insights and wisdom with our congregation.
Uncover Divine Wisdom and Revelation
As you explore our vast library of sermons, you will unravel profound spiritual truths that can transform your life. Dr. Michael Wittmer's unparalleled ability to contextualize biblical teachings in a way that resonates with people from different walks of life is truly remarkable.
The Essence of Faith and Spirituality
Dr. Wittmer delves into the essence of faith and spirituality, shedding light on the profound connections between belief systems and personal growth. His sermons guide listeners in cultivating a deeper understanding of themselves, their relationship with God, and their place within the world.
Expanding Perspectives through Biblical Teachings
Each sermon captivates the audience by offering profound insights into the vast wisdom encapsulated within the Bible. Dr. Wittmer challenges conventional perspectives, inviting listeners to question, explore, and develop their own interpretation of the scriptures.
Cultivating a Thriving Faith Community
First Baptist Church of Okemos offers more than just weekly sermons. We pride ourselves on being a vibrant faith community that embraces diversity, fosters fellowship, and nurtures the spiritual growth of individuals and families.
Join Our Inspiring Worship Services
Through our uplifting worship services, we create a welcoming environment where individuals can unite in collective celebration and praise. We believe in the power of community and strive to cultivate a sense of belonging for all who walk through our doors.
Supportive Small Groups for Deeper Engagement
Our church offers a variety of small group opportunities tailored to meet the unique needs and interests of our congregation. These groups provide a supportive space for deeper engagement, allowing individuals to form meaningful connections and discuss matters of faith.
Engage in Meaningful Outreach Initiatives
We actively engage in community outreach initiatives that aim to make a positive impact on the lives of those around us. Through our commitment and service, we strive to embody the teachings of love, compassion, and social justice set forth by Jesus Christ.
Attend Dr. Michael Wittmer's Enlightening Sermons
Dr. Wittmer's sermons are delivered with passion, depth, and clarity, leaving lasting impressions on the hearts and minds of our congregation. They present a unique opportunity to gain insights, expand your spiritual knowledge, and foster a deeper connection with God.
Discover the Power of Theology
Dr. Wittmer's mastery in theology allows him to bridge the gap between ancient wisdom and modern-day challenges. His sermons provide thought-provoking analysis, helping individuals develop a comprehensive understanding of theology and its relevance in everyday life.
Topics That Resonate with Your Journey
Whether you are seeking guidance in times of uncertainty or seeking inspiration to deepen your faith, Dr. Wittmer covers a wide range of topics that touch upon the deepest concerns and desires of the human heart. From personal growth and relationships to purpose and meaning, his sermons provide invaluable insights.
Experience First Baptist Church of Okemos
If you are searching for a faith community that not only inspires but also embraces personal and spiritual growth, First Baptist Church of Okemos is the perfect place for you. Join us on our journey of discovering God's truth and cultivating a thriving faith-centered life.
Embrace a Vibrant Community
By becoming part of our warm and inclusive community, you will find support, friendship, and encouragement. We believe in fostering an atmosphere where individuals can authentically connect with one another and deepen their relationship with God.
Enrich Your Spiritual Journey
Sermons by Dr. Michael Wittmer at First Baptist Church of Okemos offer profound insights and teachings that will enrich your spiritual journey. Together, we explore the mysteries of faith, seek answers to life's most profound questions, and grow in our relationship with our Creator.
Make a Difference in the World
At First Baptist Church of Okemos, we strive to empower our congregation to make a lasting impact on the world around us. Through various outreach programs and initiatives, we embody the values of compassion, justice, and love that lie at the core of our faith.
First Baptist Church of Okemos - Community and Society - Faith and Beliefs
© 2023 First Baptist Church of Okemos. All rights reserved.