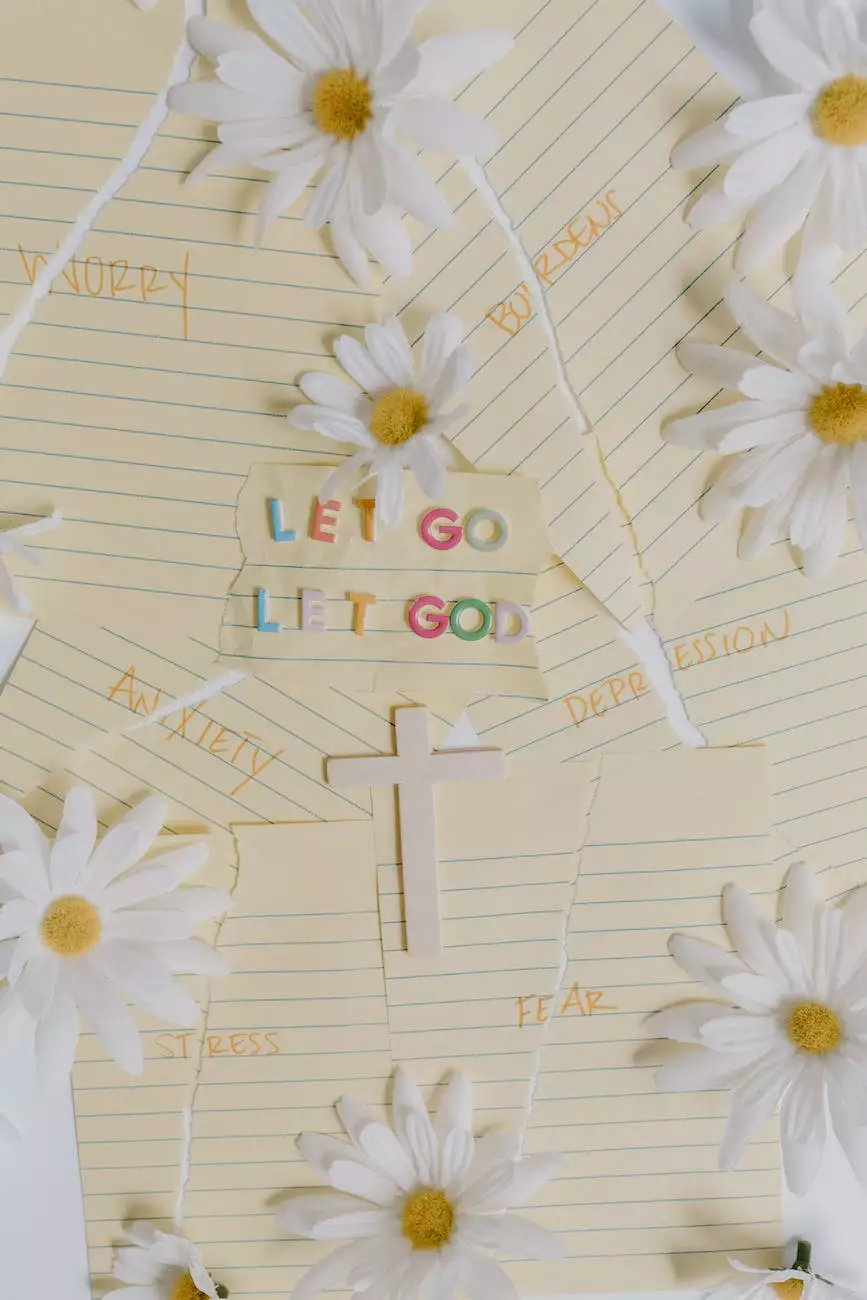 Experience the Power of Persistence
At First Baptist Church of Okemos, we believe that persistence is a key ingredient for success in all aspects of life. Whether facing personal challenges, pursuing professional goals, or growing in your faith journey, persistence enables us to overcome obstacles and achieve our desired outcomes.
Through our sermons and teachings, we emphasize the importance of maintaining a determined mindset and unwavering commitment to one's purpose. We firmly believe that with persistence, nothing is impossible.
Endurance: the Strength Within
In a world filled with uncertainties, endurance becomes essential. First Baptist Church of Okemos stands as a pillar of strength and support, encouraging members of our community to strive for enduring faith and resilience.
Our dedicated pastors and spiritual leaders inspire individuals to deepen their endurance through biblical teachings and illustrations. By persevering through hardships, we develop the inner strength required to face life's challenges head-on.
Determination: The Path to Transformation
At First Baptist Church of Okemos, we embrace determination as a transformative force. It propels us towards personal growth, spiritual development, and positive change in our community.
Through engaging sermons, dynamic worship experiences, and impactful outreach initiatives, we encourage individuals to discover their innate determination within. By forging a strong sense of purpose and commitment, we empower our community to make lasting and meaningful contributions.
Join Us on the Journey
First Baptist Church of Okemos invites you to embark on a transformative journey of persistence, endurance, and determination. Experience the power of faith in an inclusive and supportive environment.
Together, we explore the teachings of Scripture, inspiring stories of individuals who embody these virtues, and practical tools to develop unwavering perseverance. Regardless of where you are on your faith journey, you'll find a welcoming community ready to walk beside you.
Our Community and Society - Faith and Beliefs
First Baptist Church of Okemos is a cornerstone of our community, dedicated to promoting faith and beliefs. We recognize the significance of nurturing spiritual growth while positively impacting the society we live in.
Our church offers a wide range of programs and initiatives that aim to support individuals and families from diverse backgrounds. We believe that faith should not be confined within the walls of the church but should extend to fostering a compassionate and inclusive society.
Join us as we strive to make a difference through various community outreach activities, volunteer programs, and partnerships with local organizations. Together, we can create a more harmonious world, starting from within our own community.
Visit First Baptist Church of Okemos Today
Don't wait any longer to experience the power of persistence, endurance, and determination. Join us at First Baptist Church of Okemos and be a part of a supportive and inclusive community that empowers individuals to overcome challenges and thrive.
Explore our website for more information about our sermons, events, community programs, and how to get involved. We look forward to welcoming you to our vibrant community of faith.