Explore Powerful Sermons at First Baptist Church of Okemos
Nov 21, 2022
Adult Ministry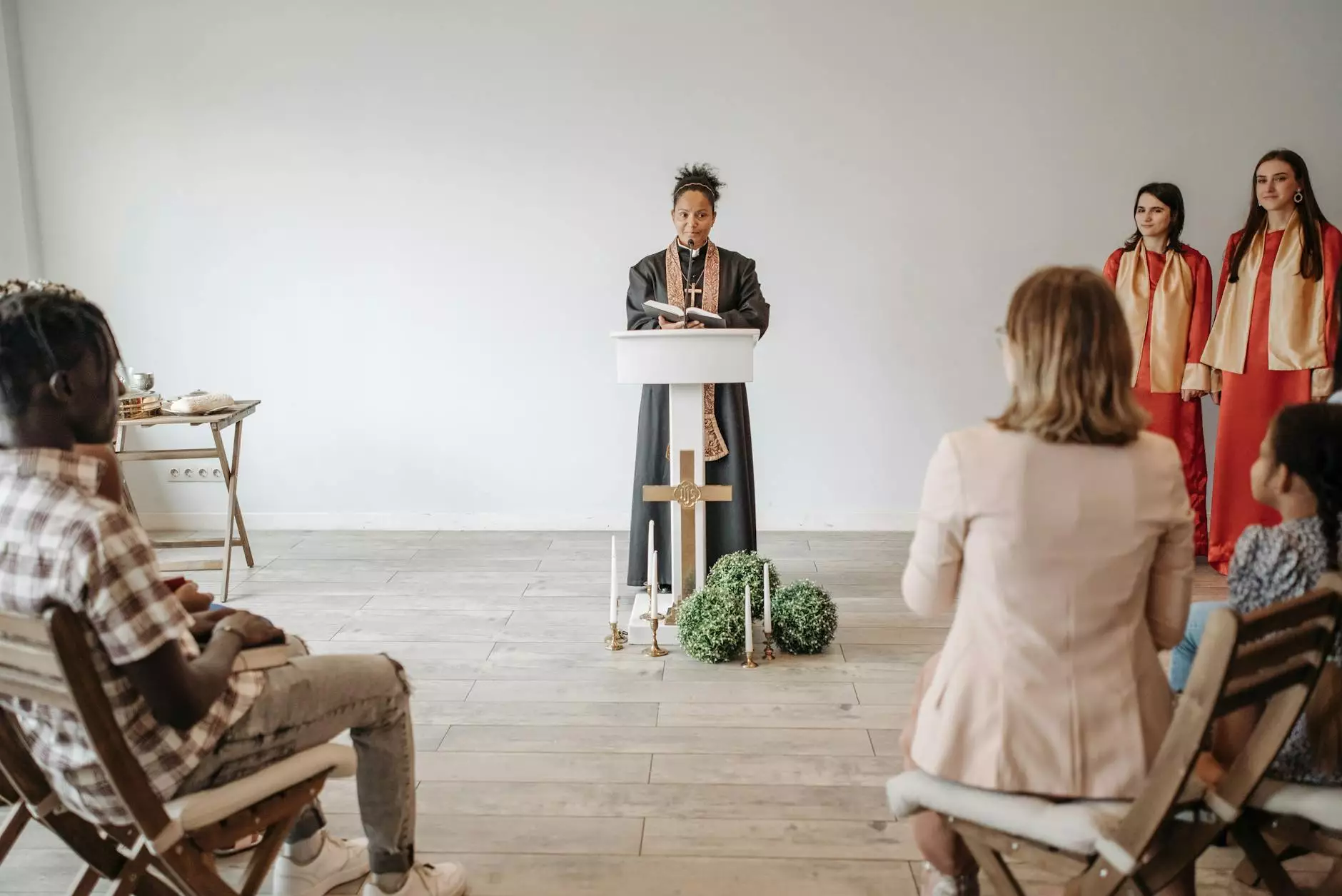 A Collection of Inspiring Messages by Randy Hall
Welcome to First Baptist Church of Okemos, where we believe in the power of faith and the importance of community. Our collection of sermons, delivered by the talented Randy Hall, offers a wealth of inspiration and guidance for believers seeking deeper spiritual growth. Whether you are a long-time member or a curious visitor, our sermons are designed to enrich your faith journey and provide valuable insights for daily living.
Discover God's Word Through Sermons
Our sermons cover a wide range of topics, all centered around exploring the teachings of the Bible and understanding how they can be applied to our modern lives. Randy Hall, a highly respected minister and speaker, delivers each sermon with passion and clarity, making it easy for listeners to engage and connect with the message.
Each sermon is carefully crafted to address common challenges faced by individuals and families in today's world. From overcoming adversity to finding purpose and meaning, Randy brings the timeless wisdom of Scripture to life, offering practical insights and encouraging personal growth.
Deepen Your Faith Journey
Through our sermons, First Baptist Church of Okemos seeks to help individuals deepen their faith and cultivate a closer relationship with God. We understand that everyone's spiritual journey is unique, and our diverse collection of sermons caters to a variety of interests and needs.
Whether you are looking for guidance on building stronger relationships, finding peace amidst chaos, or navigating life's transitions, our sermons offer a wealth of wisdom and encouragement. Randy Hall's ability to connect Biblical truths with real-life experiences will leave you feeling inspired and equipped to face life's challenges with renewed faith.
Connecting with Our Community of Believers
At First Baptist Church of Okemos, we believe that faith is strengthened through community. We encourage our congregation to come together, support one another, and grow in their relationships with fellow believers. Our sermons not only serve as a source of personal inspiration but also provide a platform for building connections within our community.
Following each sermon, we invite you to participate in engaging discussions and connect with others who share similar beliefs and values. Together, we can learn from one another, share our experiences, and encourage each other in our faith journeys.
Join Us for an Uplifting Sermon Experience
Whether you are seeking spiritual guidance, looking to deepen your faith, or simply curious about First Baptist Church of Okemos, we invite you to explore our collection of sermons by Randy Hall. Each sermon is thoughtfully crafted to uplift, challenge, and inspire, allowing you to grow personally and spiritually.
Join us for a powerful sermon experience that will leave you with a renewed sense of purpose, a deeper understanding of God's love, and a community of believers ready to support you on your faith journey. Embrace the power of the message, let it resonate within your heart, and discover the transformative wonders of God's Word.