Rev. Dr. Andrew R. Guffey - First Baptist Church of Okemos
May 28, 2019
About Us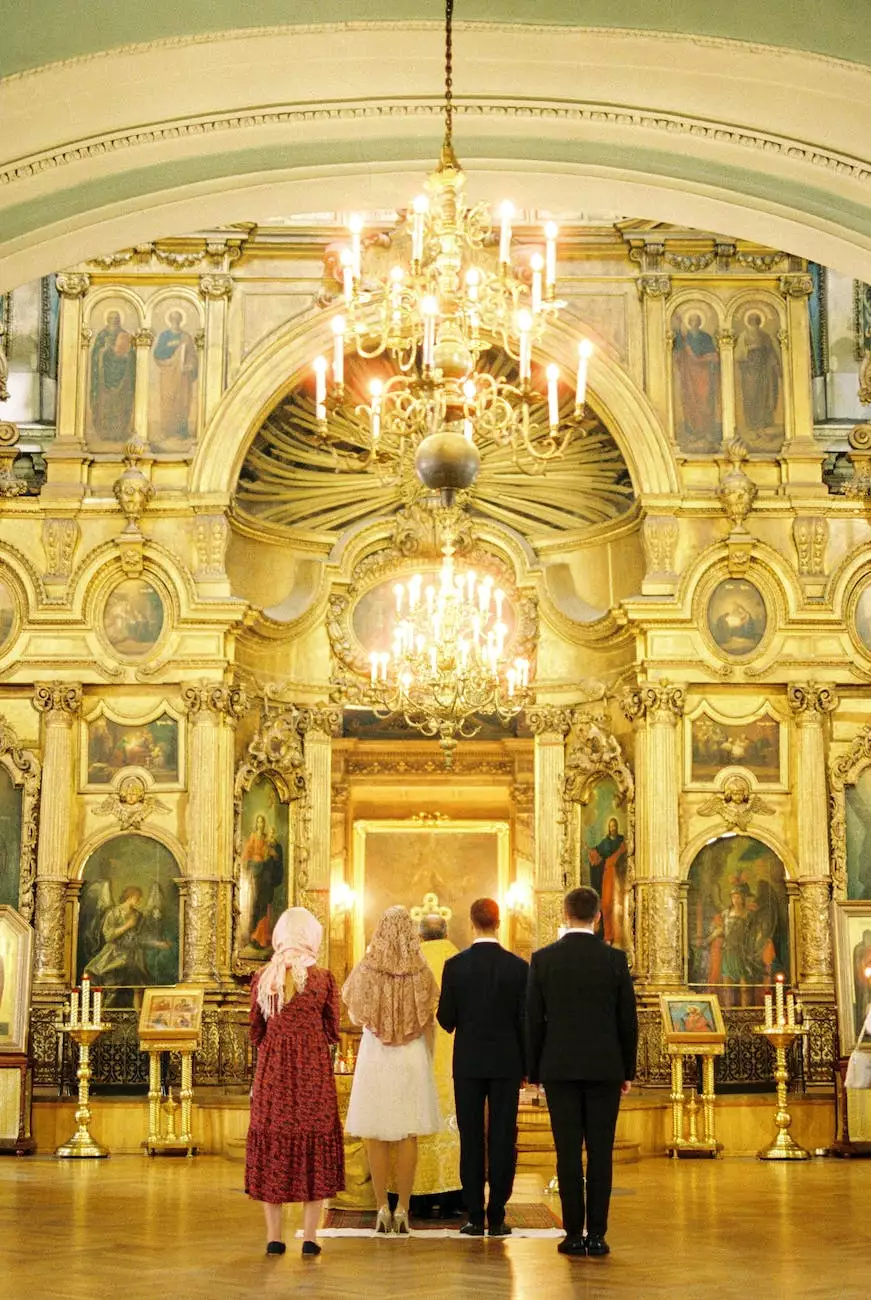 About Rev. Dr. Andrew R. Guffey
Welcome to the page dedicated to Rev. Dr. Andrew R. Guffey, an exceptional leader and influential figure at First Baptist Church of Okemos. With extensive experience and a deep commitment to enriching the lives of individuals, Rev. Dr. Guffey has become an inspiring beacon within the community.
Early Life and Education
Born and raised in Okemos, Michigan, Rev. Dr. Andrew R. Guffey was nurtured in a loving and supportive environment that fostered his passion for service. His early exposure to the teachings of faith and the power of community laid the foundation for his future endeavors.
Pursuing his educational journey, Rev. Dr. Guffey completed his Bachelor's degree in Theology at a prestigious seminary. His thirst for knowledge and a deeper understanding of theology led him to further his studies, ultimately earning a Master's degree in Divinity.
Ministry and Leadership
With his profound dedication to the church and a calling to serve, Rev. Dr. Andrew R. Guffey embarked on his ministry. He joined First Baptist Church of Okemos, where he quickly became an integral part of the congregation. Captivating the hearts and minds of the community, his dynamic leadership and engaging sermons have inspired countless individuals to rediscover their faith and embrace the teachings of love, compassion, and unity.
Rev. Dr. Guffey's core mission is to bring people together, fostering a strong sense of belonging and support within the church and the wider Okemos community. Through his eloquent words and genuine care for others, he encourages individuals to cultivate a deeper relationship with God while actively participating in meaningful outreach programs.
Community Involvement
Beyond the walls of the church, Rev. Dr. Andrew R. Guffey spearheads various community initiatives aimed at making a positive impact on the lives of individuals from diverse backgrounds. His unwavering commitment to social justice and equality has led to the establishment of programs that address education, poverty, and social issues.
Working closely with local organizations, Rev. Dr. Guffey has actively participated in efforts to alleviate homelessness, extend support to marginalized communities, and promote interfaith dialogue. His compassionate nature and ability to connect with people from all walks of life have garnered immense respect and admiration within Okemos and beyond.
Advocacy and Counseling
Rev. Dr. Andrew R. Guffey's expertise extends beyond the pulpit. With his profound understanding of human nature and the struggles faced by individuals, he offers counseling services to those in need. Through his compassionate guidance and empathetic approach, he has helped numerous individuals navigate challenging times, providing them with emotional support and spiritual healing.
Furthermore, Rev. Dr. Guffey is actively involved in advocating for mental health awareness within the community. Believing in the power of destigmatizing mental health, he strives to create a safe space where individuals can openly discuss their struggles and seek the help they need.
Conclusion
Rev. Dr. Andrew R. Guffey's remarkable contributions to First Baptist Church of Okemos and the local community are an embodiment of his unwavering dedication and commitment to the principles of faith, compassion, and justice. Through his leadership, dynamic sermons, and relentless advocacy, he continues to touch the lives of many, inspiring hope, and fostering a sense of community.
For those seeking spiritual guidance, a caring counselor, or a leader devoted to creating positive change, Rev. Dr. Guffey is a beacon of light. Join First Baptist Church of Okemos and experience firsthand the transformative power of his teachings and the warmth of the community that surrounds him.