Leadership at First Baptist Church of Okemos
Feb 10, 2021
Leadership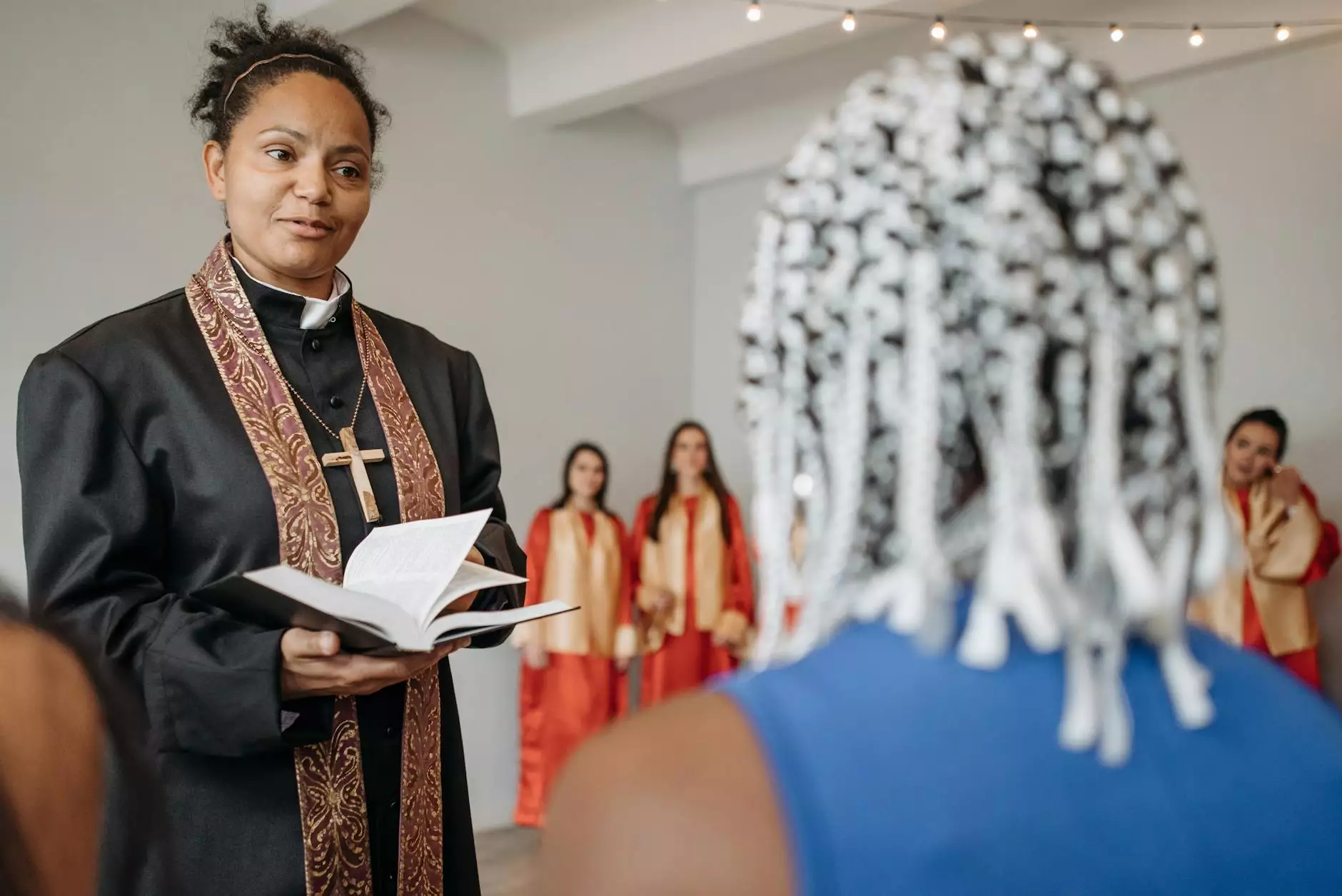 Introduction
Welcome to the leadership page of First Baptist Church of Okemos, a prominent church in Westland, MI. Our dedicated leadership team plays a crucial role in guiding our community-focused church towards its mission of spreading the message of hope and faith. Get to know our exceptional leaders, their roles, and how they contribute to the overall vision of our church.
Pastor John Thompson - Our Visionary Leader
At First Baptist Church of Okemos, we are fortunate to have Pastor John Thompson at the helm. As our visionary leader, Pastor John has been actively serving the church for over 25 years. With his deep-rooted faith and passion for God's word, he guides the congregation towards spiritual growth and fosters an environment of inclusiveness, love, and understanding. Through his thought-provoking sermons and compassionate leadership, he inspires individuals to develop a personal relationship with God and empowers them to make a positive difference within the community.
Elder Sarah Johnson - Spiritual Counselor
Elder Sarah Johnson, our esteemed spiritual counselor, brings a wealth of experience and wisdom to our congregation. With a background in theology and pastoral care, Elder Sarah provides invaluable guidance to church members in times of spiritual need. Through one-on-one counseling sessions and group discussions, she helps individuals find solace, navigate challenges, and deepen their faith. Her compassionate and empathetic approach creates a safe space for open conversations centered around personal growth, healing, and finding meaning in life's trials and triumphs.
Deacon Michael Anderson - Community Outreach
Deacon Michael Anderson is an instrumental force behind our church's community outreach initiatives. With a heart for service and a deep commitment to helping those in need, Deacon Michael leads our various outreach programs aimed at making a positive impact on society. From organizing food drives and clothing donations to partnering with local nonprofits, he ensures that our church plays an active role in addressing the needs of the wider community. Through his tireless efforts, Deacon Michael inspires others to embrace the spirit of compassion and generosity.
Minister Rebecca Davis - Youth Ministry
Minister Rebecca Davis heads our vibrant youth ministry, which is focused on nurturing the spiritual growth of the next generation. With a passion for guiding young minds towards a meaningful relationship with God, Minister Rebecca implements engaging programs and events that foster faith, fellowship, and personal development. Through her dynamic leadership, she empowers young individuals to live out their faith in their daily lives and equips them with the tools to overcome challenges they may encounter along the way. Her dedication to investing in the spiritual well-being of our youth has made a lasting impact on our church community.
Elder David Martinez - Worship and Music
Elder David Martinez leads our vibrant worship and music ministry, enriching our church services and creating an atmosphere of praise and worship. With his immense talent and passion for music, Elder David ensures that our worship experience reflects the diversity and unity of our congregation. Through inspirational songs, powerful anthems, and skillful coordination of various musical talents, he creates an environment where individuals can connect with God on a deeper level. Elder David's dedication to excellence in worship has made our services a truly uplifting and transformative experience for all.
Conclusion
At First Baptist Church of Okemos, our exceptional leadership team embodies our commitment to spreading the message of hope and faith within the Westland, MI community. Under the visionary guidance of Pastor John Thompson, each leader plays a vital role in creating an inclusive and nurturing environment where individuals can deepen their faith, find support, and make lasting connections. Through their dedicated service, our leaders inspire us to walk in the footsteps of Jesus Christ, sharing love, compassion, and the transformative power of faith with everyone we encounter.
Join Us at First Baptist Church of Okemos
If you are seeking a welcoming community that values strong leadership and a deep commitment to faith, we invite you to join us at First Baptist Church of Okemos. Whether you are new to the area or looking for a spiritual home, our church offers a variety of ministries, events, and opportunities for growth. Connect with us today and experience the transformative power of faith within a compassionate and supportive community.