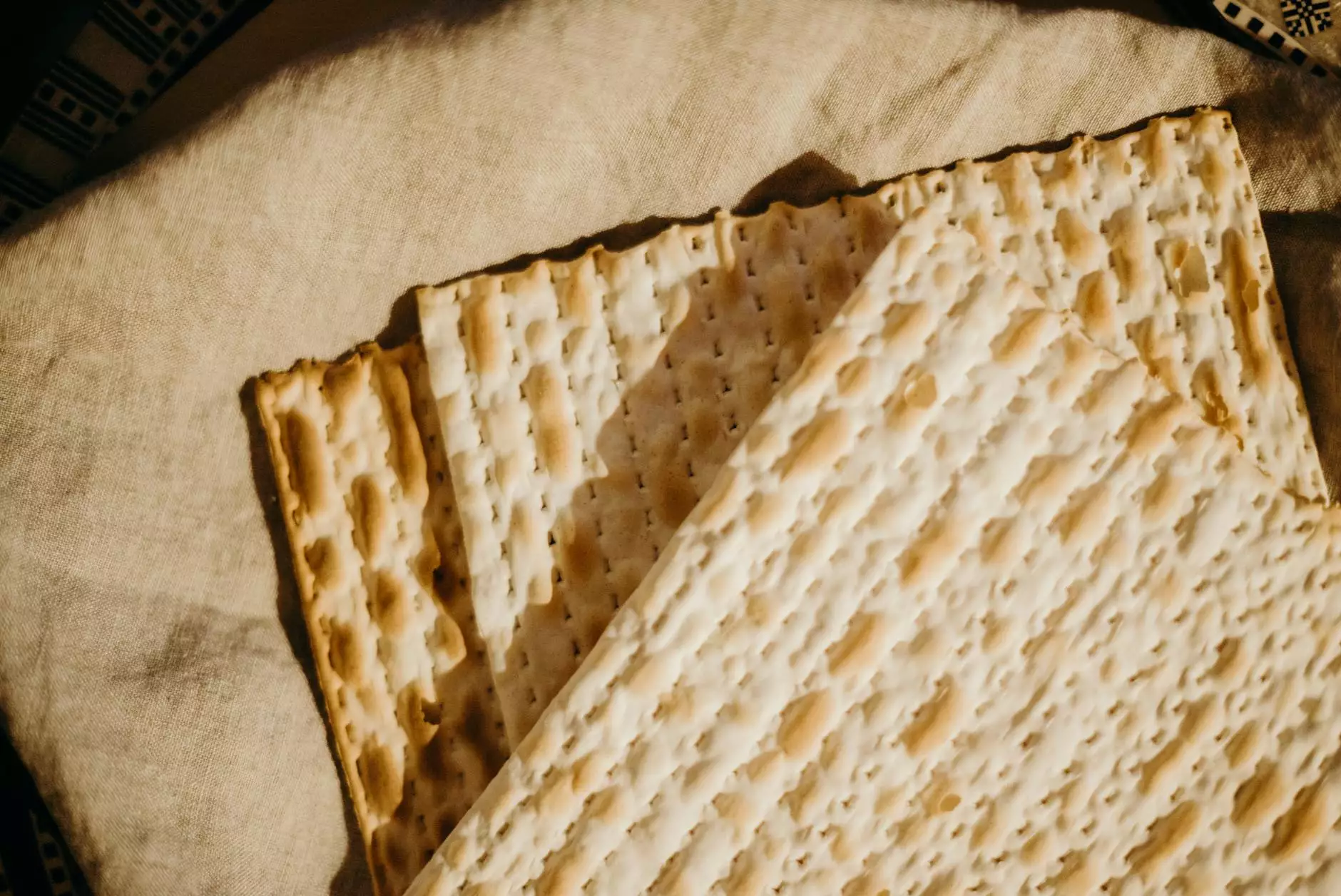 Experience the Rich Traditions of Passover
Join First Baptist Church of Okemos for an unforgettable Passover Seder Dinner. Immerse yourself in the rich traditions and symbolism of this important Jewish holiday. Whether you are a lifelong Christian or new to the faith, this event is designed to deepen your understanding and appreciation of the biblical roots of our faith.
What is Passover?
Passover, also known as Pesach, is a significant Jewish holiday commemorating the liberation of the Israelites from slavery in ancient Egypt. It is a time to remember God's faithfulness and celebrate freedom.
Join Us for an Unforgettable Evening
Our Passover Seder Dinner will be a memorable and meaningful experience for all attendees. We will honor the biblical traditions and rituals while embracing the parallels to the Christian faith.
Event Details
Date: March 26, 2021
Time: 6:00 PM - 8:30 PM
Location: First Baptist Church of Okemos, 123 Main Street, Okemos, MI
What to Expect
Upon arrival, you will be warmly welcomed by our friendly staff and volunteers. The evening will begin with a ceremonial washing of hands, followed by the lighting of the traditional Passover candles. Our knowledgeable leaders will guide you through the symbolic elements of the Seder plate, explaining their significance in both Jewish and Christian traditions.
Diverse Menu and Traditional Foods
Indulge in a delightful array of traditional Passover dishes, expertly prepared by our talented chefs. From the tender braised brisket to the flavorful matzo ball soup, every bite will transport you to the heart of this ancient festival. We cater to various dietary needs and offer vegetarian options, ensuring everyone can enjoy the feast.
Engaging Activities and Worship
Throughout the evening, we will engage in meaningful prayers, songs, and readings. You will have the opportunity to participate in the recitation of the Haggadah, the traditional Passover text that tells the story of the Exodus. Our passionate worship team will lead you in hymns and songs of praise.
Registration and Ticket Information
Registration is required to attend our Passover Seder Dinner. Please visit our website or contact our office for more information on ticket availability. Don't miss out on this unique and enlightening experience!
Embrace the Journey
At First Baptist Church of Okemos, we believe in fostering a sense of community and unity among believers. The Passover Seder Dinner provides an opportunity to come together, learn, and grow in our faith. Join us as we honor the traditions of our Jewish brothers and sisters and deepen our understanding of God's redemptive plan.
Connect with First Baptist Church of Okemos
If you would like to learn more about our church community, upcoming events, or our beliefs, we invite you to visit our website or contact us directly. Our friendly staff would be happy to assist you.
Address:
First Baptist Church of Okemos 123 Main Street Okemos, MI 48864
Contact:
Phone: 123-456-7890 Email: [email protected]
Follow Us: