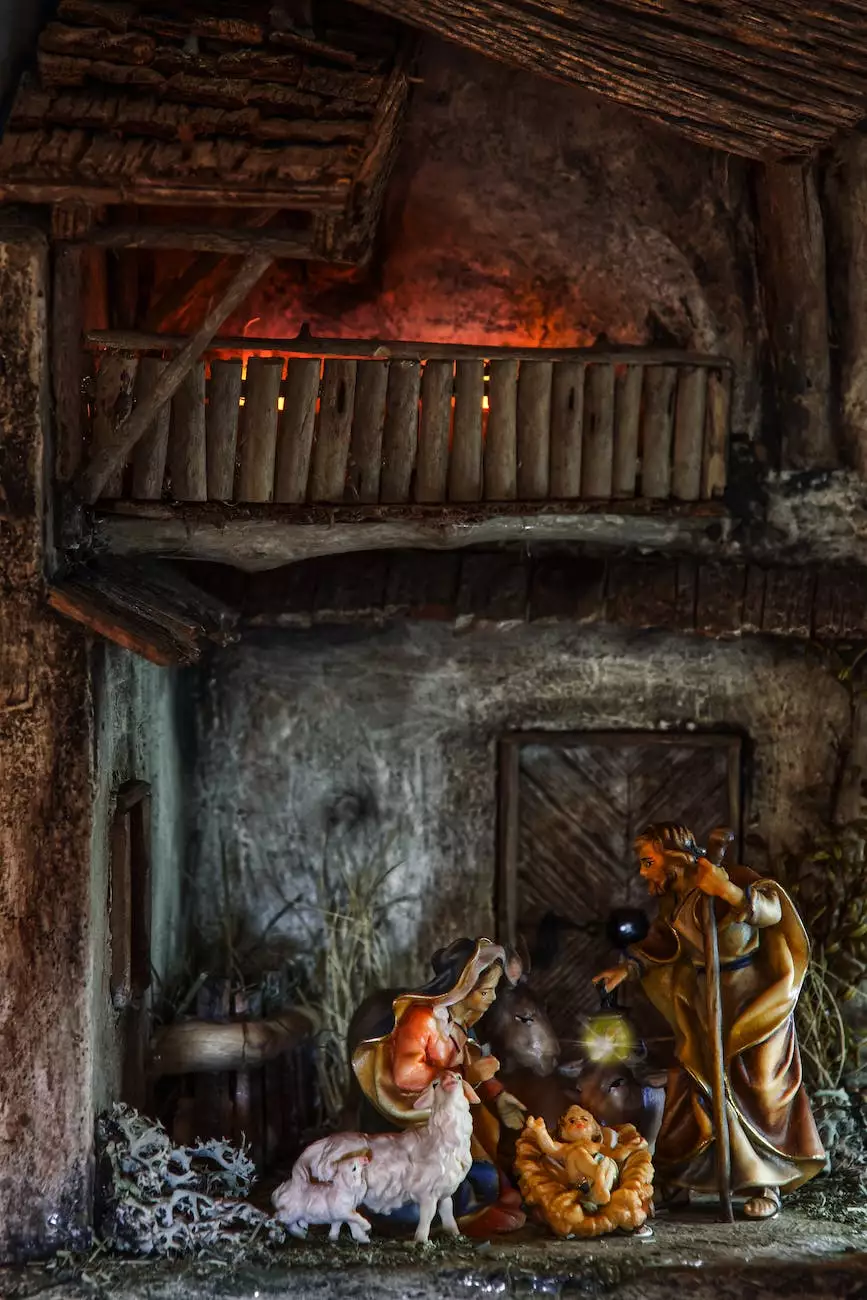 Welcome to First Baptist Church of Okemos, where we invite you to join us for the enchanting holiday event, "Majesty in a Manger" Christmas Program. As a vibrant part of the Okemos community, we are dedicated to fostering a welcoming atmosphere for believers and seekers alike, and our annual Christmas program is one of our cherished traditions.
A Memorable Celebration of the True Meaning of Christmas
At First Baptist Church of Okemos, we believe that Christmas is a time to gather with loved ones, reflect on the birth of Jesus, and rejoice in the hope and joy that He brings. Our "Majesty in a Manger" Christmas Program embodies these sentiments, offering a memorable celebration of the true meaning of Christmas.
This awe-inspiring event brings together a talented cast of performers, including our dedicated church members, to create an evening filled with music, drama, and heartfelt messages. The "Majesty in a Manger" Christmas Program is designed to touch your heart and inspire a deeper understanding of the divine significance behind the holiday season.
Experience the Magic of "Majesty in a Manger"
As you step into the warmth of our church, you will be transported into the enchanting world of the nativity. The ambiance is designed to create a sense of tranquility and wonder, allowing you to fully immerse yourself in the story of Jesus' birth.
The program will transport you through time, beginning with the announcement of His coming, the journey of Mary and Joseph, and ultimately, the glorious birth of Jesus in the humble manger. Our talented musicians and choir will provide a captivating soundtrack, accompanied by breathtaking performances that breathe life into the story.
Uncover the Meaning of Christmas
During the "Majesty in a Manger" Christmas Program, you will have the opportunity to witness the powerful message of hope, love, and redemption. Our skilled speakers will share insightful reflections on the significance of Jesus' birth and how it continues to impact our lives today. Through their words, you will be encouraged to explore your own faith journey and embrace the transformative power of Christmas.
Be Part of the Celebration
We invite you, your family, and friends to join us for this memorable evening that encapsulates the true spirit of Christmas. Whether you are a lifelong member of our church or have never stepped through our doors before, you will be warmly welcomed into our community. As we come together to celebrate "Majesty in a Manger," we aim to foster a sense of belonging, love, and unity.
"Majesty in a Manger" Christmas Program is the perfect place to create lasting memories, connect with others, and experience the power of God's love during the holiday season. We have multiple performances scheduled to ensure that everyone gets the opportunity to witness this extraordinary event.
Mark your calendars and join us for an evening that promises to be filled with remarkable performances, heartfelt messages, and a renewed sense of joy and wonder. Let the "Majesty in a Manger" Christmas Program at First Baptist Church of Okemos be a beacon of light as we celebrate the birth of Jesus together.
Stay Connected with First Baptist Church of Okemos
If you would like to stay updated with our church events, programs, and ministries, we encourage you to visit our website or follow us on social media. As a community-focused church, we offer a variety of activities throughout the year that cater to different age groups and interests.
At First Baptist Church of Okemos, we are here to support you and provide a place where you can cultivate your faith, connect with others, and make a difference in the world around you.
Location: [Insert church address]
Contact: [Insert church contact information]
Website: [Insert church website]
Join us for the "Majesty in a Manger" Christmas Program and let the magic of the season fill your heart with joy, peace, and hope. We look forward to celebrating with you!