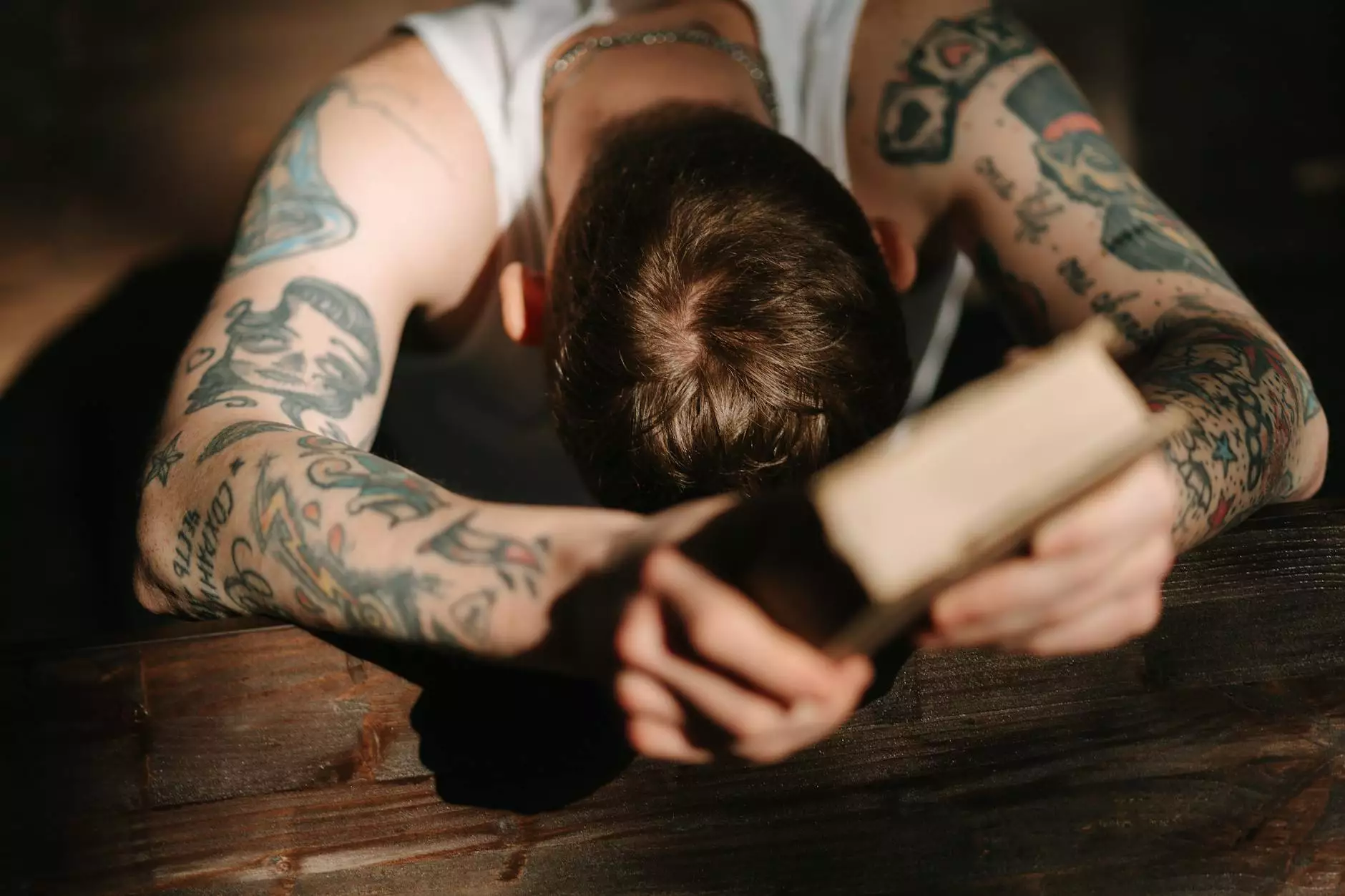 Welcome to the recommended books page of the First Baptist Church of Okemos. Here, we have curated a comprehensive list of books covering various topics related to the category of Community and Society - Faith and Beliefs. We understand the power of literature in enhancing knowledge, encouraging personal growth, and strengthening spirituality. In this collection, you will find an array of books that can provide inspiration, guidance, and insights into various aspects of life.
Faith and Beliefs
One of the primary focuses of First Baptist Church of Okemos is to nurture a strong sense of faith and encourage a deeper understanding of beliefs. In this section, we have carefully selected books that delve into religious doctrines, theological discussions, and spiritual contemplations. Whether you are seeking answers to theological questions or looking to strengthen your relationship with God, the recommendations in this category will help you on your spiritual journey.
1. "The Case for Faith" by Lee Strobel
In "The Case for Faith," Lee Strobel explores tough questions that challenge faith in God. Drawing upon interviews with leading Christian thinkers and scholars, Strobel addresses common doubts, such as the existence of evil, the credibility of miracles, and the exclusivity of Christianity. This book serves as a guide for believers and skeptics alike, offering compelling arguments and thought-provoking insights.
2. "Mere Christianity" by C.S. Lewis
C.S. Lewis is renowned for his intellectual and engaging approach to Christian apologetics. "Mere Christianity" is a classic work that presents a logical and rational defense of the Christian faith. Lewis discusses topics such as morality, the nature of God, and the concept of forgiveness, providing a solid foundation for believers to explore and articulate their faith.
3. "The Purpose Driven Life" by Rick Warren
In "The Purpose Driven Life," Rick Warren offers a transformative guide to discovering and living out one's purpose. This incredibly popular book provides readers with a clear framework for understanding and fulfilling their God-given purpose. Warren outlines five fundamental purposes: worship, fellowship, discipleship, ministry, and mission, inviting readers to align their lives with these principles.
Community and Society
At First Baptist Church of Okemos, we believe that faith should not be confined within the walls of the church but should have a positive impact on the surrounding community and society as a whole. This section of recommended books encompasses a variety of topics aimed at promoting compassion, understanding, and meaningful connections with others.
1. "Just Mercy: A Story of Justice and Redemption" by Bryan Stevenson
Bryan Stevenson's "Just Mercy" shares an inspiring and powerful account of his work as a lawyer fighting for justice in America's criminal justice system. This book sheds light on systemic issues such as racial inequality, wrongful convictions, and the importance of mercy. It challenges readers to confront these injustices and advocate for change both within and outside their communities.
2. "Hillbilly Elegy: A Memoir of a Family and Culture in Crisis" by J.D. Vance
"Hillbilly Elegy" is a poignant memoir that explores the author's experiences growing up in a working-class family in Ohio. J.D. Vance provides a personal and thought-provoking account of the challenges faced by white working-class Americans, examining themes of poverty, addiction, and cultural struggles. This book offers valuable insights into the complexities of society and fosters empathy and understanding.
3. "Between the World and Me" by Ta-Nehisi Coates
Ta-Nehisi Coates shares a powerful and heartfelt letter to his teenage son in "Between the World and Me." Coates paints a vivid picture of the Black experience in America, discussing issues of race, identity, and systemic injustice. This book is a compelling call to action, challenging readers to confront their own biases and contribute to the creation of a more just and equitable society.
Conclusion
These recommended books represent only a snapshot of the rich collection available at First Baptist Church of Okemos. We invite you to explore these titles and discover valuable insights and inspiration that can shape your personal journey. Whether you are seeking spiritual growth or seeking to better understand society and foster positive change, these books will guide you along the way. Expand your knowledge, deepen your spirituality, and make a difference in the world with these thought-provoking reads.
Remember, reading is a lifelong journey, and the right books can truly transform lives. We continually update our recommended books list to provide you with the most insightful and impactful literature. Visit First Baptist Church of Okemos today and embark on an enriching reading adventure!