Welcome to AWANA at First Baptist Church of Okemos
Apr 14, 2018
AWANA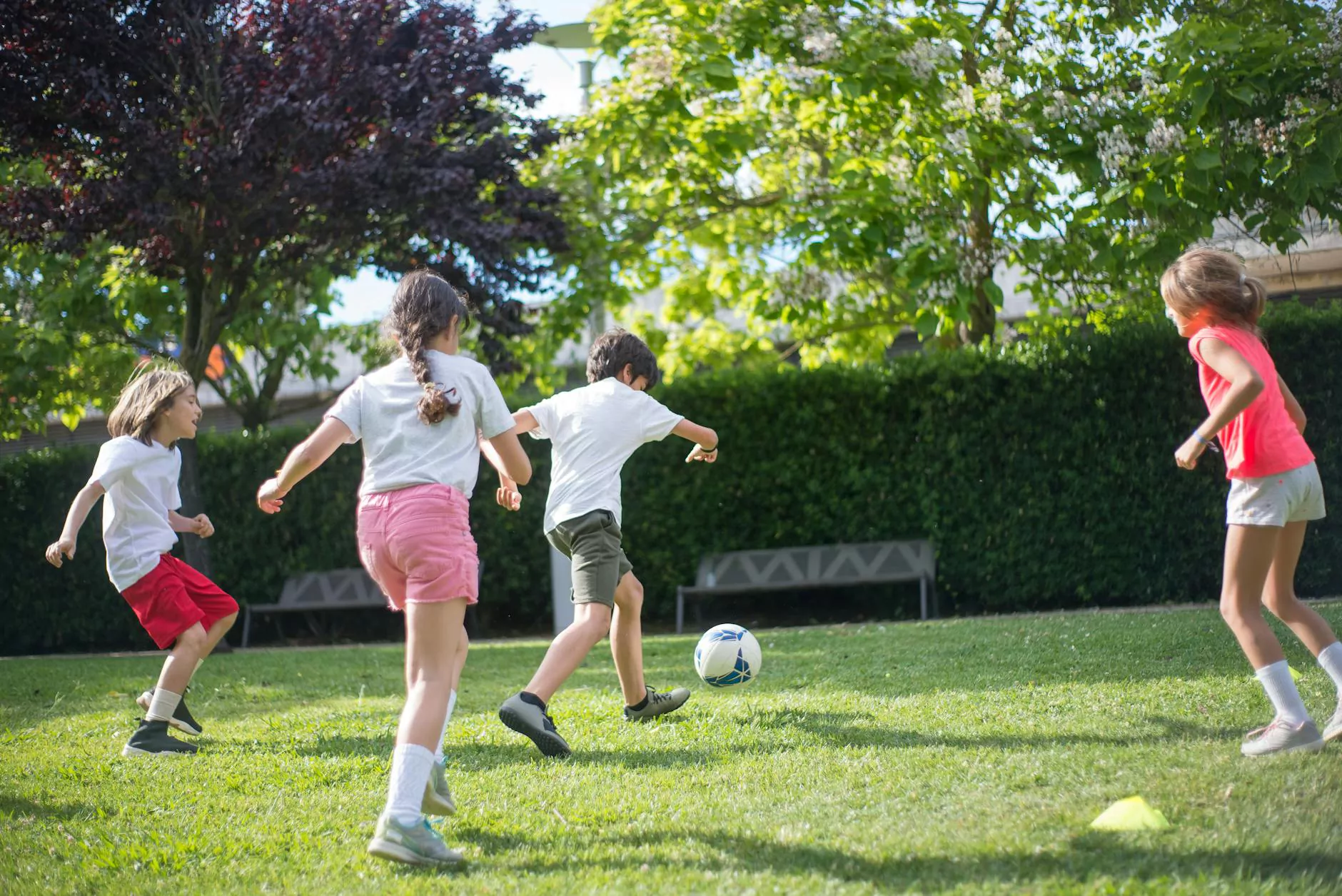 What is AWANA?
AWANA stands for "Approved Workmen Are Not Ashamed" (2 Timothy 2:15), and it is a dynamic and exciting faith-based program for children and youth. At First Baptist Church of Okemos, we are proud to host this exceptional program that aims to develop a deep and enduring relationship with Jesus Christ.
Engaging and Impactful
Our AWANA program is designed to engage children and youth in a nurturing and supportive environment. We believe that it is crucial to lay a strong foundation of faith during these formative years. By fostering a love for God and His Word, AWANA instills strong Christian values and equips young individuals with the tools necessary to navigate their spiritual journey.
Age-Appropriate Clubs
AWANA is open to children aged 2 to 18 and is divided into different age-appropriate clubs, ensuring that each participant receives relevant and targeted teachings. Our clubs include:
Puggles - Ages 2-3
Cubbies - Preschoolers (ages 3-5)
Sparks - Kindergarten to 2nd grade
Truth & Training (T&T) - 3rd to 6th grade
Trek - Middle schoolers (7th and 8th grade)
Journey - High schoolers (9th to 12th grade)
Fun-Filled Activities
AWANA embraces the balance between an impactful learning experience and an enjoyable atmosphere for children and youth. Our clubs meet weekly, offering a variety of engaging activities, including:
Scripture Memorization: Children are encouraged to memorize Bible verses, fostering a deep understanding and connection to God's Word.
Gospel Messages: Each session includes a time of teaching where children and youth learn important biblical truths and principles.
Games: AWANA incorporates exciting games and activities that promote teamwork, physical activity, and friendly competition.
Fellowship: Participants have the opportunity to build meaningful relationships with their peers and adult mentors, fostering a sense of belonging and community.
Impact and Transformation
Our AWANA program at First Baptist Church of Okemos has helped countless children and youth develop a strong foundation in their faith. By actively engaging with God's Word and applying biblical principles to their lives, participants experience personal transformation. We believe that AWANA equips young individuals to be faithful and devoted followers of Jesus Christ, making a positive impact in their families, schools, and communities.
Join Us for AWANA
If you are looking for an exceptional faith-based program that combines learning, fun, and personal growth, we invite you to join us for AWANA at First Baptist Church of Okemos. Our dedicated team of mentors and volunteers is committed to providing a safe and enriching environment for your child's spiritual journey. Together, let's lay a firm foundation of faith and watch as our children and youth grow into influential leaders with a heart for God.
Contact Us
For more information about AWANA or any inquiries, please don't hesitate to reach out to us. We look forward to hearing from you!

First Baptist Church of Okemos 4500 N Clinton Dr Okemos, MI 48864 Phone: (555) 123-4567 Email: [email protected]