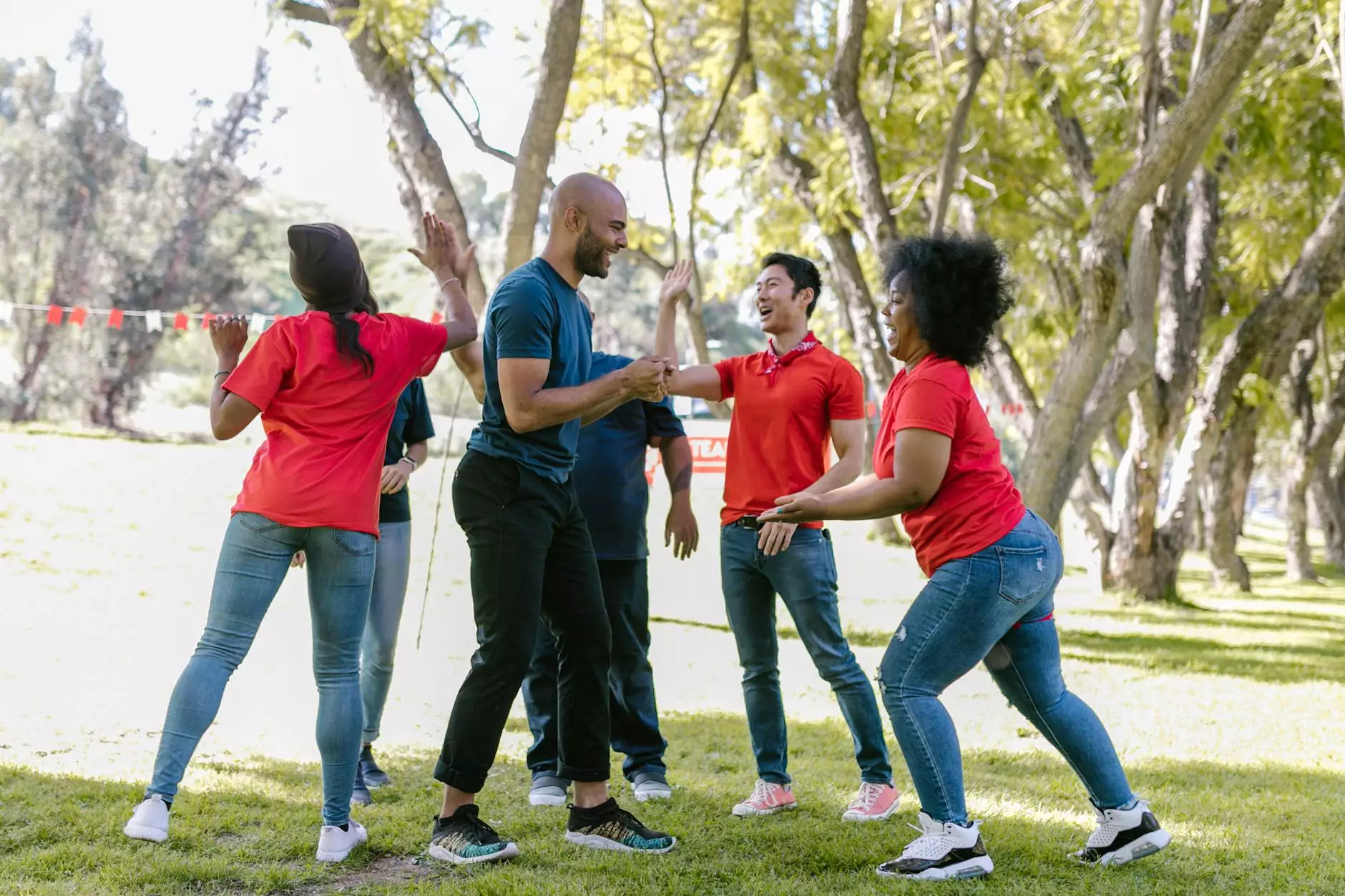 Join Us for an Exciting Evening of Fun and Fellowship
Welcome to the Women's Ministry Game Night at First Baptist Church of Okemos! Our aim is to provide a welcoming and inclusive environment where women of all ages can come together to enjoy a night of games, laughter, and meaningful connections.
Strengthening Community Bonds
As a dedicated member of the Okemos community, First Baptist Church believes in the importance of fostering strong bonds among its members. Our Women's Ministry Game Night is designed to not only provide entertainment but also foster deeper connections between women in our community.
Whether you're already a part of our congregation or if you're new to the area, our Game Night is open to all women who want to connect, share experiences, and build lasting friendships. It's an opportunity to relax, let loose, and form bonds with like-minded individuals.
A Night of Fun and Games
At our Women's Ministry Game Night, you can expect a variety of exciting games and activities that cater to different interests and skill levels. From classic board games to interactive group activities, there's something for everyone to enjoy.
Our dedicated team of event organizers carefully curates a list of games that promote engagement, teamwork, and overall enjoyment. We believe that games have the power to bring people together, create shared experiences, and spark conversations that extend far beyond the night itself.
Connecting through Faith
As a faith-based community organization, our Women's Ministry Game Night is infused with the values and teachings of First Baptist Church. We strive to create an atmosphere where women can not only have fun but also strengthen their faith and grow spiritually.
During the evening, we take moments to reflect, share uplifting messages, and support one another in our spiritual journeys. Our hope is that through these intentional connections, we can inspire each other to live out our faith in meaningful ways.
Creating Lasting Memories
Women's Ministry Game Night at First Baptist Church of Okemos is more than just a one-time event. Our goal is to create lasting memories that continue to enrich the lives of those who attend.
From the laughter shared during game sessions to the conversations had during breaks, we believe that each interaction contributes to the tapestry of our community. Our hope is that you'll leave the event not only with a smile on your face but also with a sense of belonging and purpose.
Join Us for Women's Ministry Game Night
We invite women of all ages to join us for an upcoming Women's Ministry Game Night. It's an opportunity to step outside of the routine, connect with like-minded individuals, and create memories that will last a lifetime.
To stay updated on our events and receive notifications about future Game Nights, be sure to sign up for our newsletter or follow us on social media. We can't wait to welcome you into our community!
First Baptist Church of Okemos | Community and Society - Faith and Beliefs
Address: 123 Main St, Okemos, MI 12345 | Phone: (123) 456-7890 | Email: [email protected]