Ezra and Nehemiah: Ezra 1:1; Isaiah 44:24-28; 45:1-13
Dec 22, 2019
Adult Ministry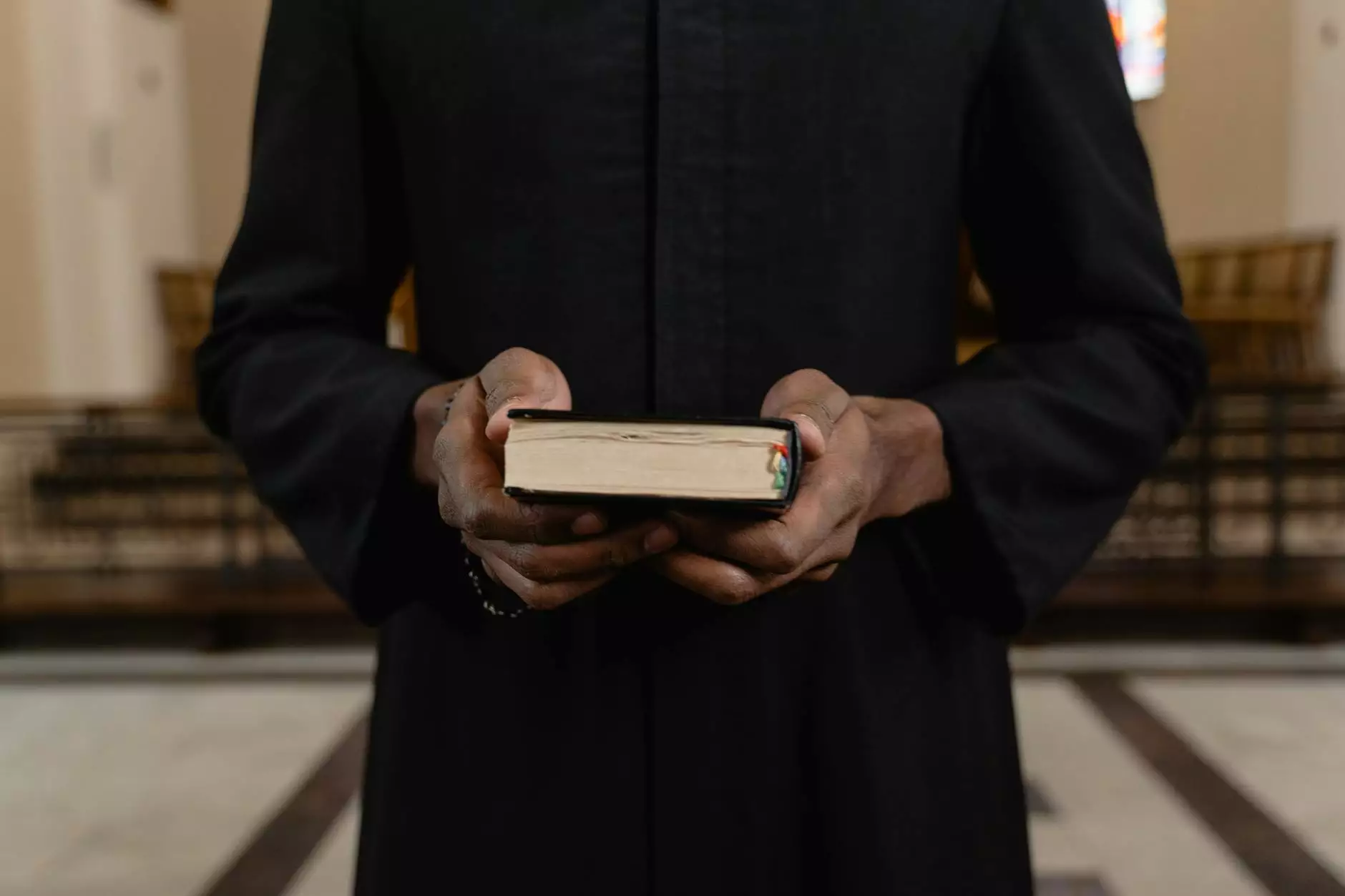 Welcome to the page dedicated to the study of Ezra and Nehemiah, focusing on Ezra 1:1; Isaiah 44:24-28; and 45:1-13. At the First Baptist Church of Okemos, we believe in deepening our understanding of the scriptures and exploring their significance in our lives. Join us in this journey of spiritual growth as we delve into these verses and unravel their profound messages.
Introduction
The book of Ezra, along with the book of Nehemiah, offers valuable insights into the historical context and religious revival of the Israelite community after their return from Babylonian exile. Ezra 1:1 marks the beginning of this compelling narrative, while Isaiah 44:24-28 and 45:1-13 provide pivotal prophecies that connect with the events described. Let us explore the themes, lessons, and applications found within these verses.
The Significance of Ezra 1:1
Ezra 1:1 sets the stage for the restoration of Jerusalem and the rebuilding of the temple. It highlights the fulfillment of God's promise to His people and the role of Cyrus, the Persian king, as an instrument in God's plan. This verse showcases God's sovereignty and His ability to work through unexpected circumstances to accomplish His purposes.
Unraveling Isaiah 44:24-28 and 45:1-13
Isaiah 44:24-28 and 45:1-13 contain prophetic utterances regarding the future redemption of Israel and the role of Cyrus as God's chosen instrument in bringing about this restoration. These passages emphasize God's power, control over history, and His faithfulness to His covenant. They provide a glimpse into the intricate workings of divine providence and the fulfillment of ancient promises.
The Majesty of God
In Isaiah 44:24, God is described as the Creator of all things, emphasizing His dominion over the world and His ability to bring about change. The subsequent verses highlight His authority to frustrate the plans of false gods and false prophets, ultimately demonstrating His sovereignty over human affairs and the futility of idolatry.
Cyrus: God's Chosen Instrument
In Isaiah 45:1-13, Cyrus, a pagan ruler, is identified as the anointed one, chosen by God to free His people and assist in the restoration of Jerusalem. This proclamation reveals God's ability to use anyone, regardless of their background or beliefs, to accomplish His purposes. It is a powerful reminder that God works in ways that surpass human understanding, bringing hope to those who may feel forgotten or uncertain about their circumstances.
The Lessons and Relevance Today
Studying Ezra 1:1; Isaiah 44:24-28; and 45:1-13 offers valuable lessons and insights applicable to our lives today. Here are some key takeaways:
1. Trusting in God's Sovereignty
These passages remind us of God's sovereignty over history and His ability to fulfill His promises. Trusting in His plans brings comfort and reassurance, especially during challenging times when we may question the seemingly unpredictable events around us.
2. Recognizing God's Unexpected Methods
Through Cyrus, God chose an unlikely instrument to achieve His purposes. This teaches us not to limit God's work to our preconceived notions. He can use ordinary individuals, even those we may least expect, to bring about extraordinary outcomes.
3. Embracing Hope in Difficult Circumstances
Just as God provided hope to the Israelites through the prophecies of Isaiah, these verses encourage us to hold onto hope in challenging times. Regardless of our present situations, we can find strength and encouragement in God's promises, knowing that He is working behind the scenes for our ultimate restoration.
4. Resisting Idolatry and False Beliefs
The imagery in Isaiah serves as a powerful condemnation of idolatry and false prophets. As we reflect on these texts, we are reminded of the importance of staying true to our faith and relying only on the one true God.
Join Us in the Journey
At the First Baptist Church of Okemos, we invite you to join us in studying the profound messages found within Ezra and Nehemiah, specifically focusing on Ezra 1:1; Isaiah 44:24-28; and 45:1-13. The relevance of these verses to our lives today cannot be overstated. We believe in the transformative power of God's Word and its ability to provide guidance, comfort, and inspiration.
As we explore the historical context, the theological implications, and the practical applications, we invite you to engage in meaningful discussions and connect with fellow believers on this journey of spiritual growth. Together, let us deepen our understanding of God's unfathomable wisdom and strengthen our faith as we draw closer to Him.
Visit us at First Baptist Church of Okemos and embark on this enriching exploration of Ezra and Nehemiah: Ezra 1:1; Isaiah 44:24-28; 45:1-13. Discover how these passages can shape your perspective, inspire your faith, and guide you in navigating life's challenges.