You believe in God, so why not Bigfoot?
Mar 12, 2018
Pub Theology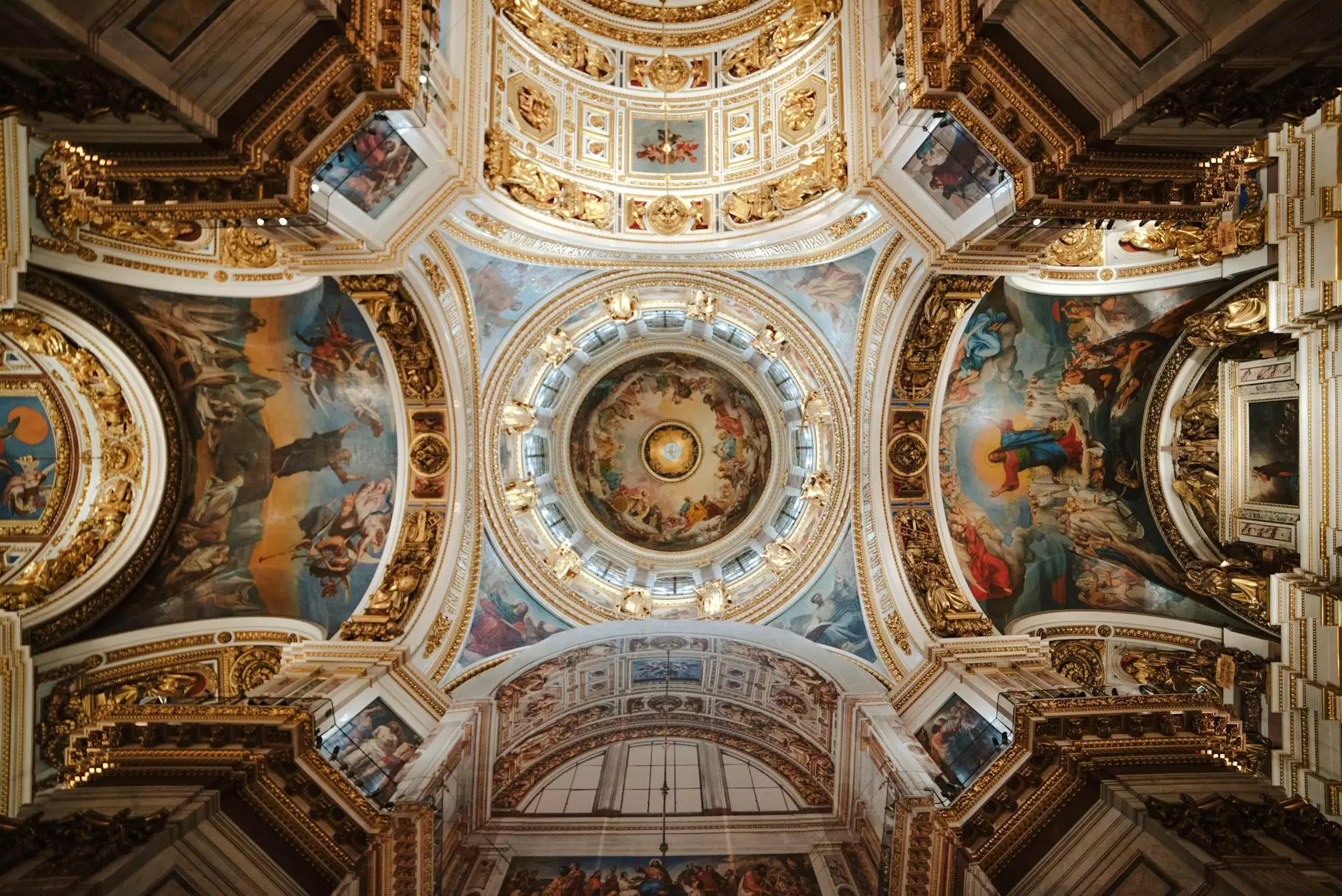 Exploring Faith and Myths at First Baptist Church of Okemos
Welcome to First Baptist Church of Okemos, a place where we delve into thought-provoking topics that challenge our beliefs and encourage meaningful conversations. On November 16, 2021, we are excited to host our Pub Theology event titled "You believe in God, so why not Bigfoot?" This unique gathering aims to explore the intersection of faith, spirituality, and the fascinating world of myths.
Embracing the Unknown
Pub Theology provides a relaxed and open environment for individuals of all backgrounds to come together and dig deep into philosophical and theological discussions. In this session, we will examine the similarities and differences between belief in God and the legendary creature known as Bigfoot.
The Power of Belief
Both belief in God and Bigfoot are rooted in human fascination with the supernatural and the mysterious. They capture our imagination and ignite our curiosity, prompting us to seek answers and find meaning. The power of belief can be a unifying force, inspiring individuals to explore their own spirituality and connect with others on a deeper level.
Exploring Faith and Reason
At First Baptist Church of Okemos, we recognize the importance of engaging with questions that challenge our traditional perceptions. In this Pub Theology session, we will explore whether belief in God and belief in creatures like Bigfoot can coexist. Can our faith be reconciled with the existence of mythical beings?
An Interactive Discussion
During the event, we will encourage lively conversations and respectful debates. We invite participants to share their personal experiences, perspectives, and insights. Together, we will navigate the complexities of faith and belief systems, embracing the diversity within our community while seeking common ground.
Join Us for Pub Theology
If you are curious about spiritual matters or have pondered the mysteries of the universe, we invite you to join us for Pub Theology on November 16, 2021. This event will be held at [insert location] from [insert time]. Prepare to engage in intellectual conversations, expand your knowledge, and perhaps even challenge your own beliefs. We look forward to welcoming you!
About First Baptist Church of Okemos
First Baptist Church of Okemos is a vibrant community committed to fostering spiritual growth, embracing diversity, and promoting meaningful connections. As a pillar in the Okemos community, we strive to create an inclusive environment where individuals can explore their faith and engage in thought-provoking discussions like Pub Theology.
Our Vision
Our vision is to provide a welcoming space for individuals of all backgrounds to explore their faith and spirituality. We believe in the power of dialogue, respect, and understanding. Through events like Pub Theology, we aim to bridge the gap between different belief systems and foster a sense of unity within our community.
Join Our Community
If you are searching for a place where you can freely express your thoughts, grow in your spirituality, and connect with like-minded individuals, we invite you to join our community at First Baptist Church of Okemos. Together, we can navigate life's big questions and discover the beauty of diversity in faith and beliefs.
Contact Us
For more information about Pub Theology or any other inquiries, feel free to reach out to us. You can contact us via phone at [insert phone number] or send us an email at [insert email address]. We would be delighted to hear from you!
Conclusion
As the world continues to present us with mysteries and unexplained phenomena, exploring the intersection of faith and myths becomes increasingly relevant. At First Baptist Church of Okemos, we invite you to join us in questioning, discussing, and embracing the unknown. Come start a meaningful conversation about belief in God and Bigfoot. Let us grow together in our spiritual journeys as we explore the depths of faith and the wonders of the world around us.