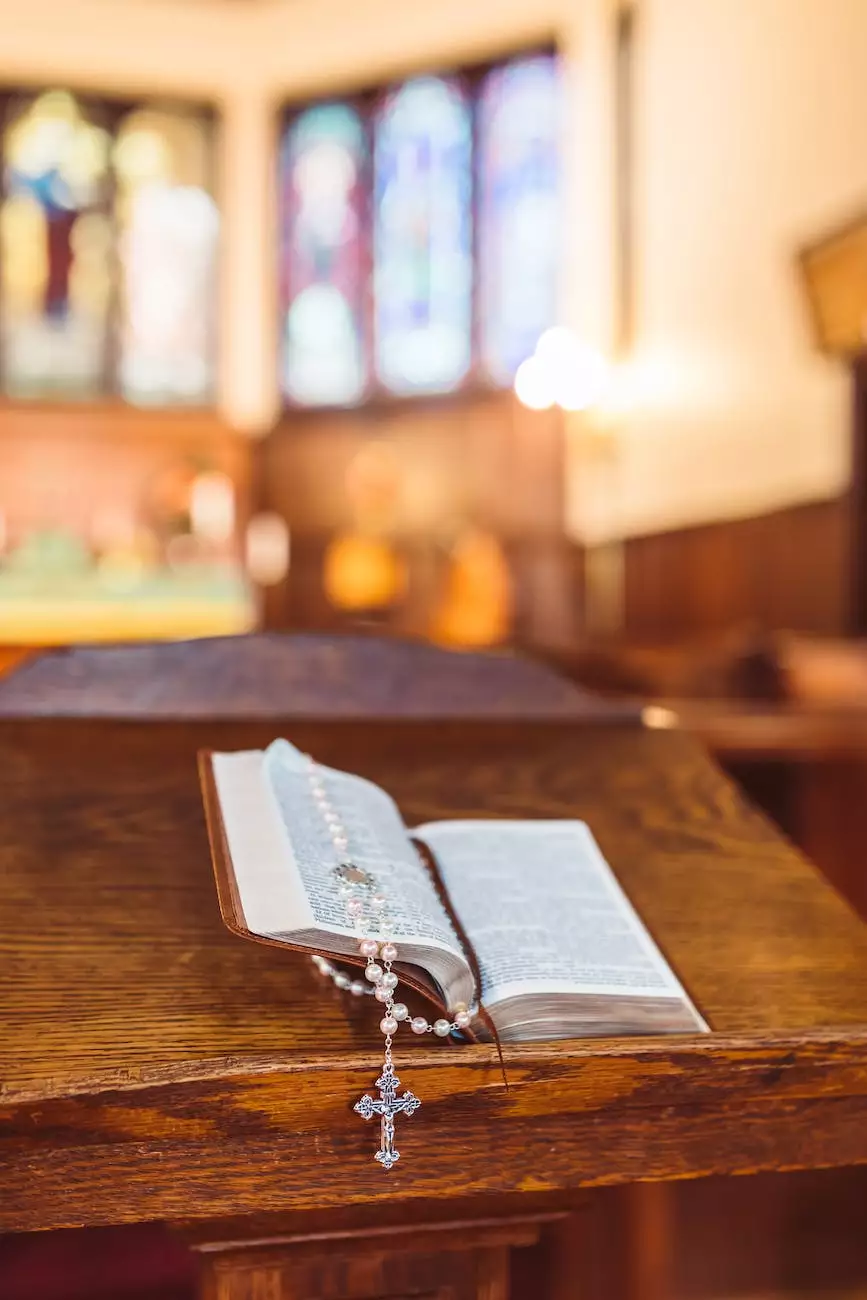 Our Committed Leadership Team At First Baptist Church of Okemos
Welcome to the Leadership page of First Baptist Church of Okemos, located in Westland, MI. We are proud of our dedicated team of leaders who guide and support our congregation in their spiritual journey. Our leadership team brings years of experience and a shared passion for serving our community.
Meet Our Passionate Pastors
At First Baptist Church of Okemos, we have a dynamic team of pastors who are committed to preaching the Word of God, providing spiritual guidance, and fostering a welcoming community. Our pastors have a deep love for God and a desire to share His love with others.
Pastor John Smith - Lead Pastor
Pastor John Smith has been serving as the Lead Pastor at First Baptist Church of Okemos for over 10 years. With a Master's degree in Theology, Pastor John brings a wealth of knowledge and experience to our congregation. He is passionate about delivering impactful sermons and connecting with our members on a personal level. His dedication to the growth of our church community is evident in the diverse range of programs and initiatives he leads.
Pastor Sarah Johnson - Associate Pastor
Pastor Sarah Johnson joined First Baptist Church of Okemos as an Associate Pastor five years ago. With a heart for missions and community outreach, Pastor Sarah has played a vital role in organizing various programs to address the needs of our Westland community. She is actively involved in nurturing our youth and young adult ministries, providing guidance and support in their spiritual development.
Our Strong Leadership Board
Supporting our pastors, we have a dedicated Leadership Board that works collaboratively to ensure the smooth operations of our church. The Leadership Board consists of individuals who bring a diverse set of skills and expertise, united by their faith and commitment to our church's mission.
Mark Johnson - Chairman
Mark Johnson currently serves as the Chairman of our Leadership Board. With his extensive background in business administration and leadership, Mark brings valuable insights and strategic thinking to our church. He is passionate about fostering an inclusive and supportive environment for all members of our congregation.
Susan Thompson - Treasurer
Susan Thompson holds the position of Treasurer on our Leadership Board. Her financial expertise and dedication to financial stewardship ensure that our church's resources are managed responsibly. Susan diligently oversees the budgeting process and ensures transparent financial reporting.
Emily Davis - Director of Community Outreach
Emily Davis serves as our Director of Community Outreach and is responsible for coordinating and executing various initiatives aimed at serving our local community. Through partnerships with local organizations and the implementation of impactful outreach programs, Emily and her team strive to make a meaningful difference in the lives of those in need.
Supportive Staff and Volunteers
In addition to our pastors and Leadership Board, we are grateful for the support of our dedicated staff and volunteers. These individuals play a crucial role in the day-to-day operations of our church, ensuring that our services and events run smoothly. They assist in various ministries, such as worship, children's programs, youth activities, and administrative tasks, all of which contribute to the vibrant and welcoming atmosphere of First Baptist Church of Okemos.
Join Our Faith-Filled Community
At First Baptist Church of Okemos, we welcome everyone with open arms, regardless of where they are in their faith journey. Our leadership team is committed to creating an inclusive and supportive environment where individuals can grow spiritually and connect with a caring community. We invite you to join us for our services and experience the warmth and love of our congregation firsthand.
Contact Us
If you have any questions or would like more information about our leadership team or First Baptist Church of Okemos, please don't hesitate to contact us. We look forward to hearing from you and assisting you in any way we can.
Phone: 123-456-7890
Email: [email protected]
Address: 123 Main Street, Westland, MI 12345