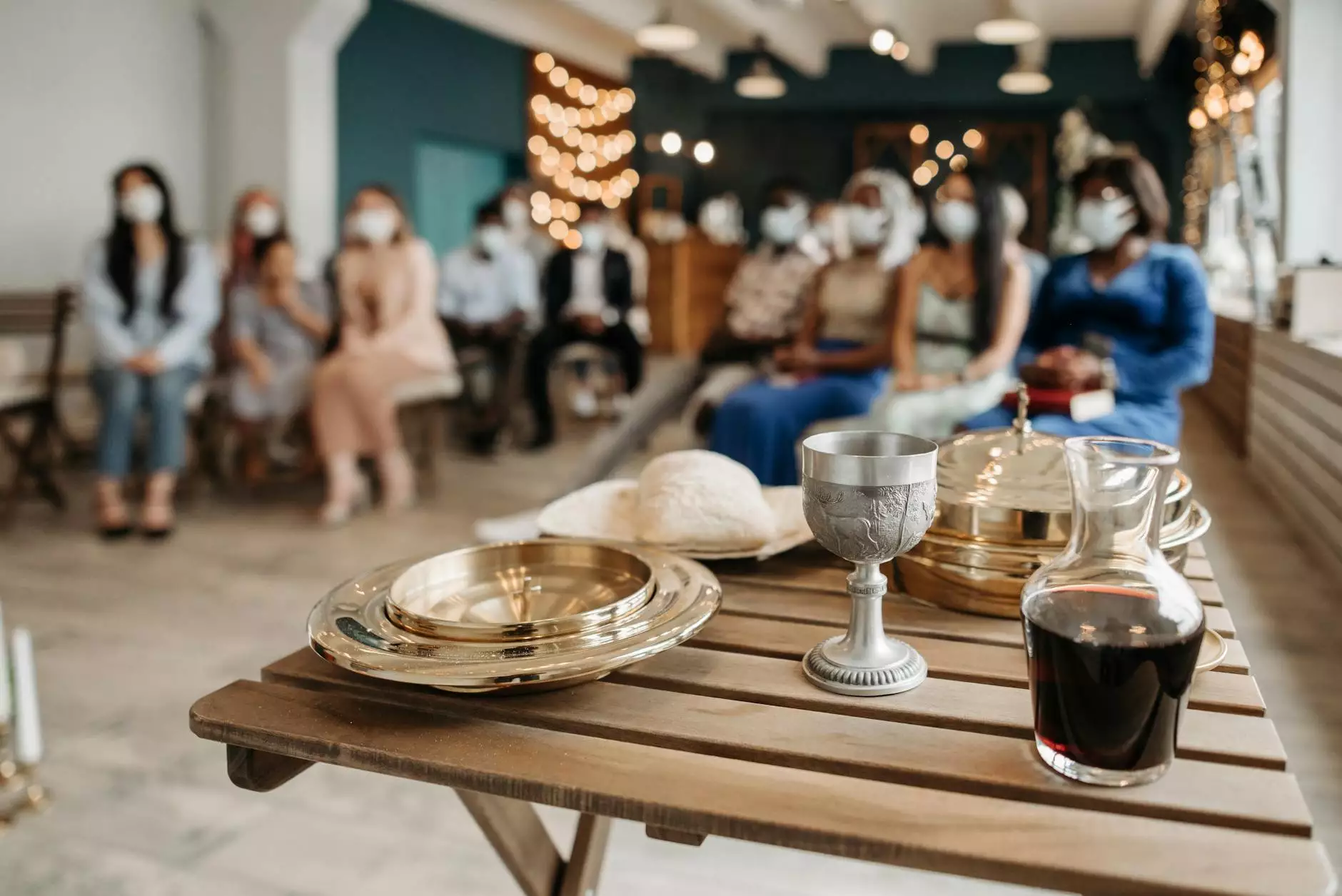 Join First Baptist Church of Okemos for a Spiritually Enriching Week
Welcome to Week 30 at First Baptist Church of Okemos! We are excited to share with you the various events, activities, and programs lined up for November 20-26. As a vibrant and compassionate community, we strive to provide a welcoming atmosphere for individuals seeking to deepen their faith and build lasting connections.
Community and Society - Faith and Beliefs
First Baptist Church of Okemos falls under the category of Community and Society - Faith and Beliefs. We understand the importance of fostering a strong spiritual foundation and actively engaging with our community. Our mission is to create an environment where individuals of all ages can find solace, guidance, and inspiration.
Upcoming Events and Activities
We have an exciting week planned for you at First Baptist Church of Okemos. Take a look at some of the events and activities below:
Sunday Service - November 20, 9:00 AM and 11:00 AM
Join us for our uplifting Sunday services led by our passionate and knowledgeable pastors. Experience a sense of belonging as our diverse congregation worships together, sings hymns, and engages in meaningful discussions about the word of God.
Bible Study - November 21, 7:00 PM
Delve deeper into the teachings of the Bible with our interactive Bible study session. Engage in thought-provoking discussions, ask questions, and gain new insights into scripture. Our knowledgeable leaders are here to guide you on your spiritual journey.
Community Outreach - November 23, 10:00 AM
Make a positive impact on the local community by joining our community outreach program. This week, we will be organizing a food drive to support those in need. Volunteer your time, donate non-perishable items, and be part of a compassionate initiative that directly helps those facing challenges in our community.
Prayer Circle - November 24, 6:00 PM
Join us for an evening of fellowship and prayer. The prayer circle offers a peaceful space to reflect, seek solace, and share your thoughts and concerns. Our compassionate congregation will lift each other up through the power of prayer.
Youth Group Gathering - November 25, 7:00 PM
We invite teenagers and young adults to come together for a fun and engaging evening at our youth group gathering. Connect with like-minded individuals, participate in thought-provoking discussions, enjoy games, and build meaningful friendships rooted in faith.
Building Relationships and Strengthening Faith
At First Baptist Church of Okemos, we believe in the importance of building relationships and strengthening faith. Joining our community means becoming part of a supportive network that encourages spiritual growth and offers opportunities for fellowship.
Our pastors and leaders are dedicated to providing enriching educational resources, engaging worship services, and meaningful outreach programs. We aim to ignite passion and inspire individuals to live out their faith in their daily lives.
Connecting with First Baptist Church of Okemos
To learn more about our events and activities during Week 30, November 20-26, please visit our website at fbcokemos.org/reach-guide/week-30-november-20-26. You can also connect with us on social media platforms such as Facebook, Instagram, and Twitter. Stay updated with our latest news, inspirational messages, and community initiatives.
If you are looking for a community that embraces diversity, offers spiritual guidance, and promotes compassion, First Baptist Church of Okemos is here for you. Join us this week and experience the transformative power of faith and fellowship.