Ezra and Nehemiah: Ezra 1:1; Jeremiah 25:12-14; 29:10
Jan 25, 2023
Adult Ministry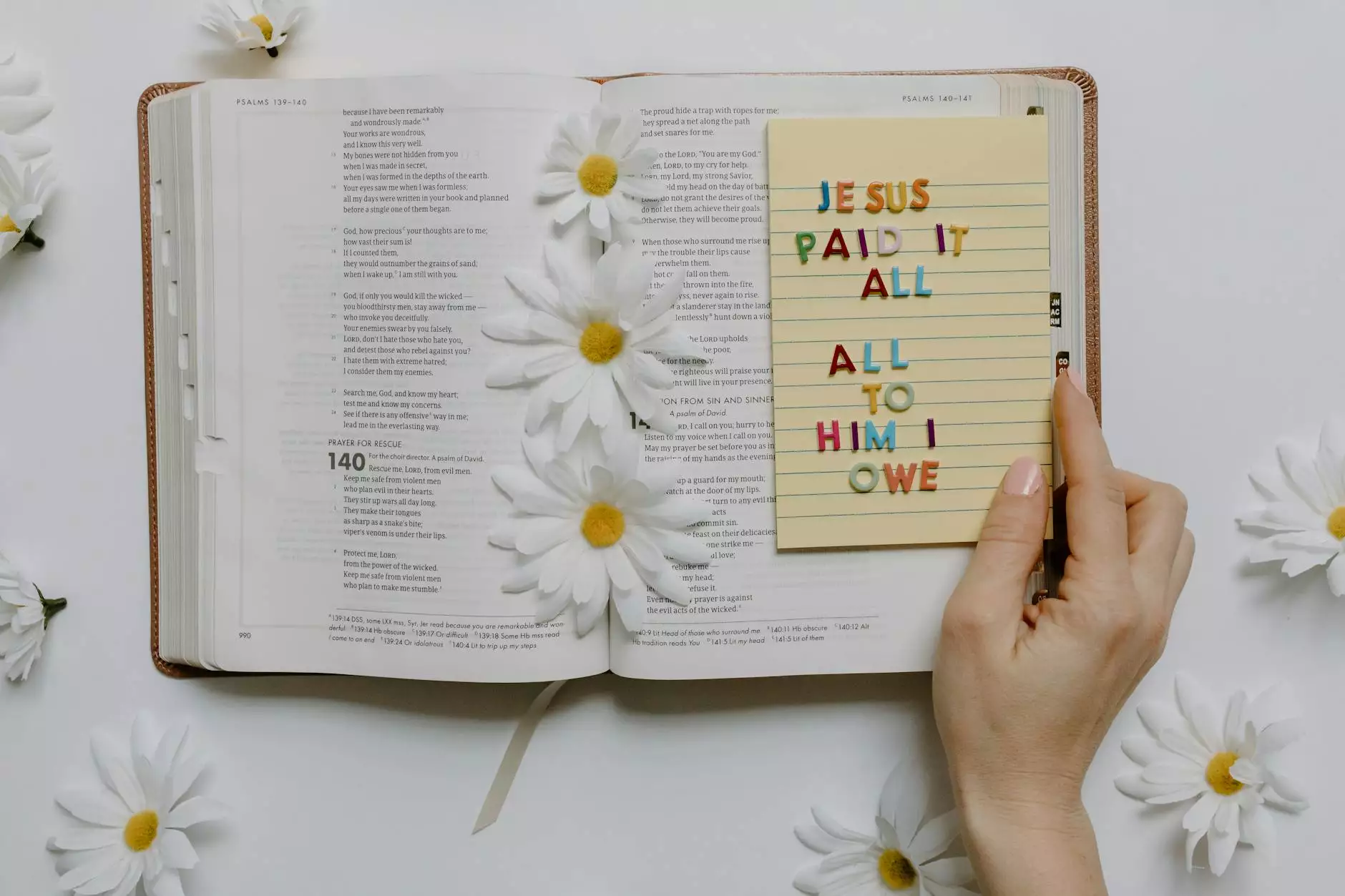 Discover the Biblical Connections
Welcome to First Baptist Church of Okemos, where we delve into the depth and richness of scripture. In this section, we explore the profound connections between Ezra, Nehemiah, and Jeremiah, uncovering the divine messages hidden within their texts.
Ezra 1:1 - Rebuilding the Temple
Ezra 1:1 serves as the starting point for our exploration. It sets the stage for the rebuilding of the Temple in Jerusalem after the Babylonian exile. Join us as we interpret the significance of this chapter, unraveling its historical and spiritual contexts, and understanding how it relates to the greater narrative of faith and restoration.
Jeremiah 25:12-14 - The Seventy-Year Captivity
Jeremiah 25:12-14 introduces the concept of the seventy-year captivity, shedding light on the consequences of disobedience. Through careful analysis, we uncover the lessons embedded within this passage, drawing parallels to our own lives, and discovering how we can avoid similar pitfalls.
Jeremiah 29:10 - Hope and a Future
Jeremiah 29:10 reminds us of God's promise of hope and a future, even amidst challenging circumstances. Together, we dissect this verse, unpacking its meaning and exploring how it offers solace and encouragement to believers today. Let us embark on a journey of understanding as we explore the depths of God's plan for our lives.
Join the First Baptist Church Community
At First Baptist Church of Okemos, we extend an open invitation to everyone seeking spiritual enrichment and community support. Our church serves as a gathering place for individuals from diverse backgrounds who share a common desire to grow in their faith and build meaningful relationships.
Community and Society - Faith and Beliefs
First Baptist Church of Okemos, a thriving pillar in the Okemos community, holds firm to its commitment to foster a welcoming environment that encourages honest exploration of faith and beliefs. Our vibrant congregation is built on the foundation of love, acceptance, and respect for every individual.
Open Doors, Open Hearts
At First Baptist Church of Okemos, we believe that genuine spiritual growth occurs within the context of a supportive and loving community. Our doors are open to everyone, regardless of where they are on their spiritual journey. Join us as we come together to worship, learn, serve, and create lasting connections.
Guided by Faith, Inspired by Fellowship
Our community of believers is fueled by shared experiences, inspired teachings, and a mutual commitment to living out the principles of our faith. Through a wide range of programs, ministries, and events, we provide opportunities for individuals of all ages to engage, learn, and grow in their spiritual walk, fostering a sense of belonging and purpose.
Experience the Power of Faith
First Baptist Church of Okemos invites you to experience the transforming power of faith as we explore the profound connections between Ezra, Nehemiah, and Jeremiah. Together, we will uncover timeless truths, find solace in God's promises, and grow in our relationship with Him and one another.
The Journey Awaits
Don't miss out on this incredible opportunity to embark on a journey of spiritual enlightenment and biblical understanding. Join us at First Baptist Church of Okemos as we explore the interconnectedness and significance of Ezra 1:1; Jeremiah 25:12-14; and 29:10. Together, we will deepen our faith, strengthen our community, and experience the transformative power of God's Word.
Connect with First Baptist Church of Okemos
Visit our website www.fbcokemos.org to learn more about our community, explore our ministries, and join our vibrant congregation. We look forward to welcoming you with open hearts and open arms.