Gratitude A.A. Meeting - Sacred Heart Church
Apr 20, 2023
Adult Ministry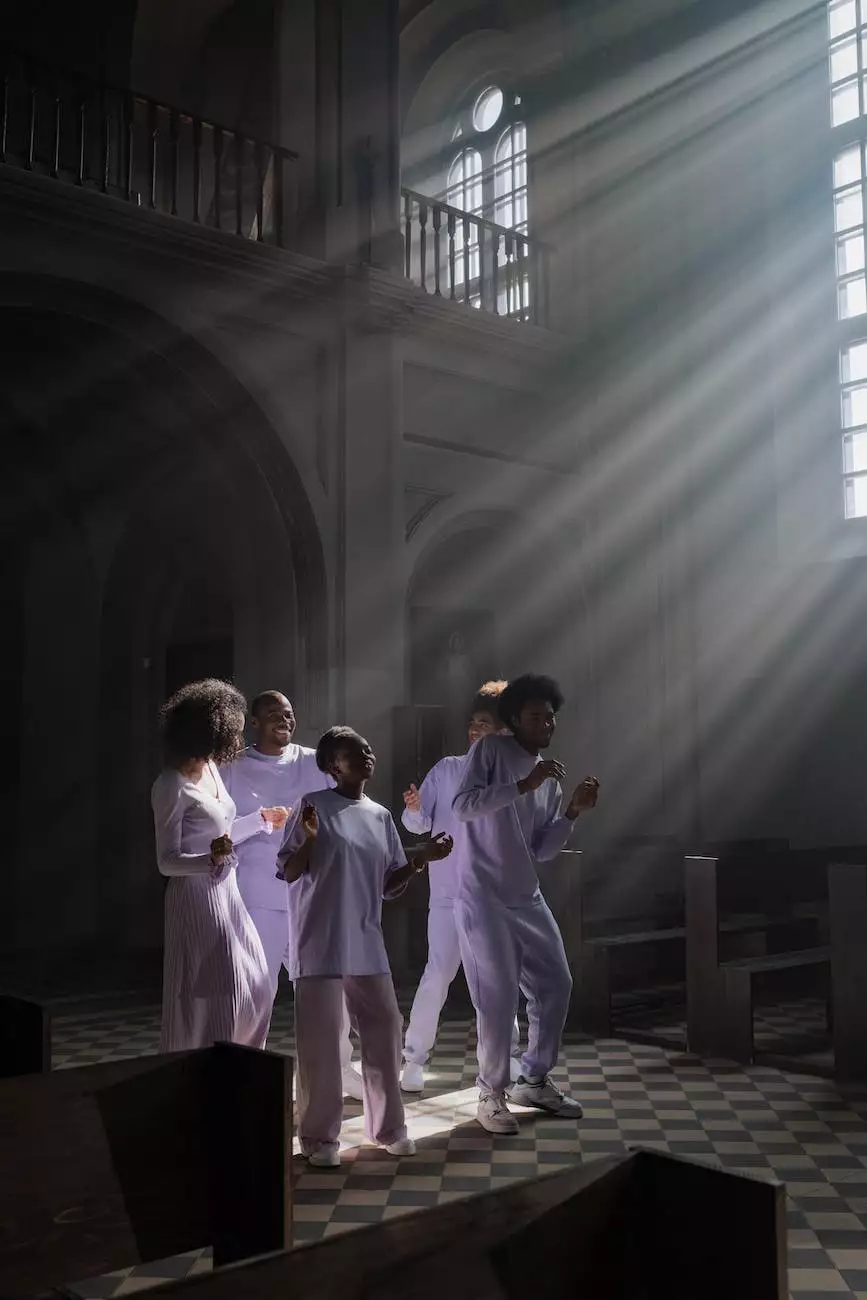 Welcome to the Gratitude A.A. Meeting, a gathering designed to provide support and empowerment to individuals seeking recovery from addiction. Organized by First Baptist Church of Okemos and hosted at Sacred Heart Church, this community and society event aims to promote faith and beliefs while fostering a sense of unity among participants.
Discover the Path to Recovery
If you or someone you know is struggling with addiction, finding the right support system is crucial. The Gratitude A.A. Meeting offers a safe space where individuals can openly share their experiences, strength, and hope in navigating the path to recovery. By connecting with others who have faced similar challenges, you'll gain valuable insights, learn effective coping strategies, and find encouragement to overcome obstacles.
Support and Empowerment
At the Gratitude A.A. Meeting, we prioritize creating a positive and inclusive environment for everyone. It is essential to remember that addiction does not discriminate; it affects people from all walks of life. Regardless of your background, age, or beliefs, you are welcome to join us as we share stories of hope and learn from one another.
Unity and Resilience
We believe in the power of unity and resilience in the face of addiction. Together, we can demonstrate that recovery is possible and inspire others to seek help. By participating in the Gratitude A.A. Meeting, you become part of a collective effort to support one another and serve as a beacon of hope. Each attendee plays a vital role in building a strong and compassionate community committed to healing and transformation.
Event Details
Date: June 22, 2022
Time: 7:00 PM - 8:30 PM
Location: Sacred Heart Church, Okemos
Hosted by: First Baptist Church of Okemos
Who Can Attend?
The Gratitude A.A. Meeting is open to anyone struggling with addiction, as well as their friends, family members, and supporters. Whether you are in the early stages of recovery or have been on the journey for a while, we invite you to join us. Our inclusive approach ensures that everyone feels welcome and accepted.
Why Attend the Gratitude A.A. Meeting?
By attending the Gratitude A.A. Meeting, you gain access to an invaluable network of support and encouragement. Here are just a few reasons why this event can be transformational on your recovery journey:
Shared Experiences: Listening to others share their stories can provide comfort and reassurance that you are not alone in your struggles.
Practical Advice: Learn effective strategies for managing cravings, overcoming challenges, and maintaining long-term sobriety.
Accountability: Regularly attending meetings helps you stay committed to your recovery goals and provides a sense of accountability.
Growth and Personal Development: The Gratitude A.A. Meeting allows for personal reflection and provides opportunities for growth in your recovery journey.
Building Relationships: Connect with like-minded individuals who understand your journey, forming supportive and lasting relationships.
Join the Gratitude A.A. Meeting Today
If you're ready to take the first step towards recovery or continue your journey with renewed commitment, the Gratitude A.A. Meeting is here to support you. Together, we can walk the path of healing, resilience, and gratitude. Join us on June 22, 2022, at Sacred Heart Church and experience the transformative power of community as we embrace and celebrate recovery.