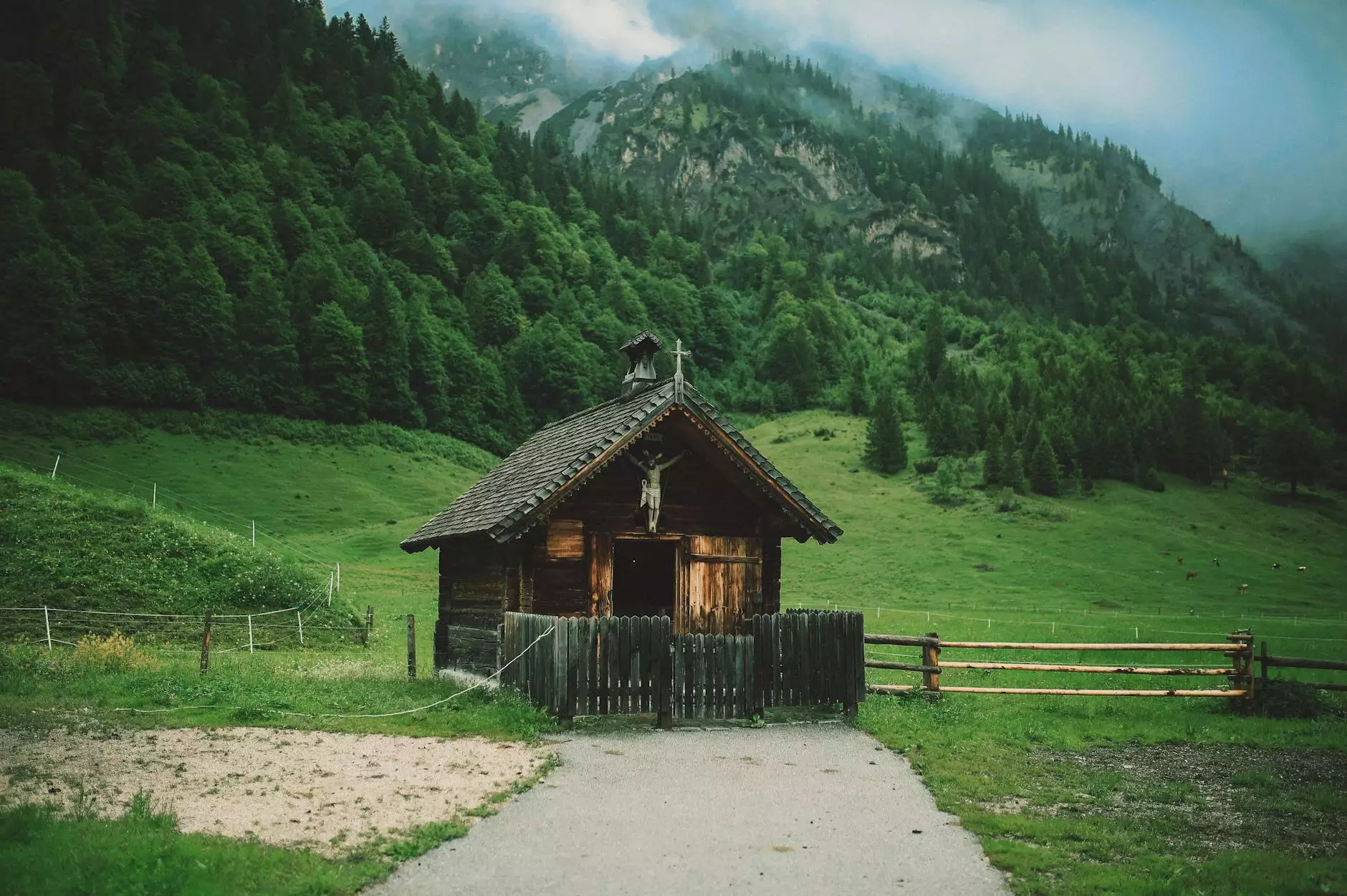 About Our Counseling Services
Welcome to the Counseling Home of Northbridge Church, a service provided by First Baptist Church of Okemos. We understand that in the complex journey of life, there are moments when we all need someone to lean on and support us. Our Counseling Home strives to be that beacon of hope, providing a safe and compassionate environment for individuals and families seeking guidance, healing, and transformation.
Our Commitment
At the Counseling Home, we are committed to providing high-quality counseling services to our community, catering to individuals of all ages, backgrounds, and faiths. Our team of professional and experienced counselors is dedicated to helping you navigate the challenges you may face, promoting emotional well-being, and strengthening relationships.
The Importance of Mental Health
In today's fast-paced world, the importance of mental health cannot be understated. We understand that life can present us with various struggles such as grief, anxiety, stress, depression, relationship issues, and more. These challenges can often leave us feeling overwhelmed, isolated, and unsure of how to find a way forward.
Our Counseling Home is here to remind you that seeking help is not a sign of weakness but a brave step towards personal growth and resilience. We believe that there is no shame in asking for support, and through our counseling services, we aim to empower you to overcome the obstacles you may be facing.
Individualized Approach
Each individual's journey is unique, and therefore, our counseling services are tailored to meet your specific needs. We offer a wide range of therapeutic approaches, including cognitive-behavioral therapy, psychodynamic therapy, family therapy, and more. Our team of counselors utilizes evidence-based practices to ensure that you receive the most effective and comprehensive care available.
Our Counseling Services
Our Counseling Home provides support in various areas:
1. Individual Counseling
Our individual counseling sessions offer a confidential space for you to explore your thoughts, emotions, and concerns. Whether you are struggling with personal issues, mental health conditions, or seeking personal growth, our counselors are here to help you gain insight, develop coping strategies, and foster positive change in your life.
2. Couples and Relationship Counseling
Relationships can be a source of immense joy, but they can also face challenges. Our couples and relationship counseling provides a supportive environment where you and your partner can strengthen communication, resolve conflicts, deepen emotional intimacy, and build a resilient foundation for a lasting and fulfilling relationship.
3. Family Counseling
Family dynamics can be complex, and the Counseling Home recognizes the importance of healthy family relationships. Our family counseling services aim to improve communication, promote understanding, and address conflicts within the family unit. We strive to create a nurturing environment where families can heal, grow, and thrive together.
4. Group Counseling and Support
We also offer group counseling and support sessions, where individuals facing similar challenges can come together in a safe and non-judgmental space. These sessions provide an opportunity to share experiences, gain perspectives, and build a network of support. Our group counseling covers a wide range of topics, including grief and loss, stress management, addiction recovery, and more.
5. Faith-Based Counseling
As part of First Baptist Church of Okemos, we also offer faith-based counseling services to those who desire to integrate their spiritual beliefs into their healing journey. Our counselors are equipped to provide guidance and support rooted in Christian principles, helping you find solace, hope, and spiritual growth amidst life's challenges.
Contact Us Today
If you or someone you know is in need of support, we encourage you to reach out to our Counseling Home. You don't have to face life's difficulties alone. Together, we can embark on a journey of healing, growth, and finding renewed strength.
Contact us today to schedule an appointment or inquire about our services. Let our compassionate and knowledgeable team guide you towards a brighter tomorrow.
Address:
123 Counseling Street, Okemos, MI, 48864
Phone:
555-123-4567
Email:
Office Hours:
Monday-Friday: 9am-5pm
Emergency Support:
If you are experiencing a mental health crisis and need immediate assistance, please call the National Suicide Prevention Lifeline at 1-800-273-TALK (1-800-273-8255).