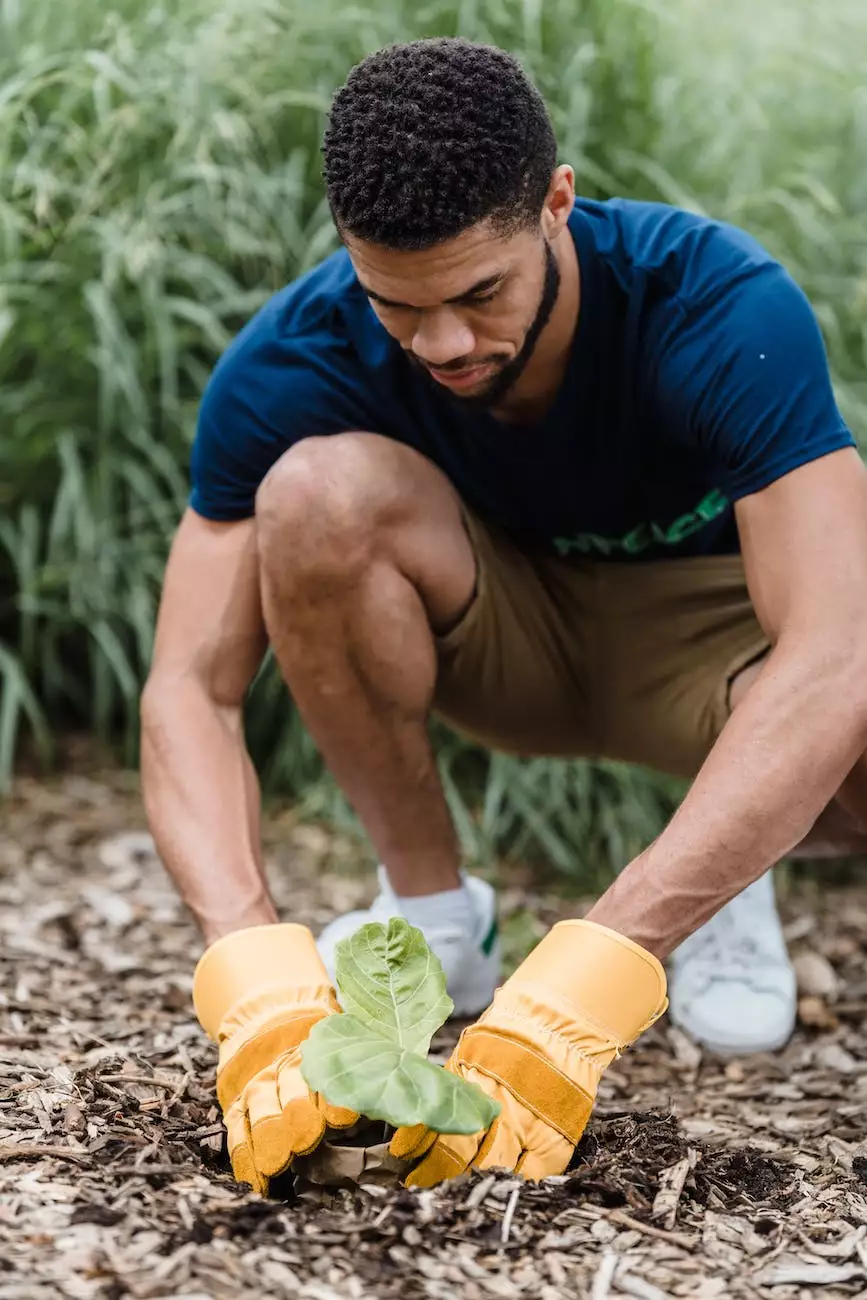 Welcome to the Growing Green Neighbors Program
At First Baptist Church of Okemos, we are proud to present our Growing Green Neighbors program, an initiative that is built upon the belief that faith and sustainable living go hand in hand. Through this program, we aim to create a thriving community that is environmentally conscious, compassionate, and committed to taking care of our planet.
Our Mission
Our mission is simple yet powerful: to promote sustainable living practices within our community while fostering a sense of interconnectedness among individuals, families, and nature. By integrating environmental stewardship into our faith-based values, we strive to inspire positive change, encourage sustainable habits, and cultivate a greener future together.
Initiatives and Programs
1. Community Gardens
One of our flagship initiatives is the establishment and maintenance of community gardens. These beautiful, green spaces provide opportunities for neighbors to come together, grow their own fresh produce, and strengthen their connection with nature. Our dedicated team of volunteers ensures that the gardens are well-maintained and accessible to all members of the community.
Through the community gardens, we aim to not only promote sustainable food production but also foster a sense of community, where individuals can learn from one another, share gardening tips, and forge lasting friendships. It is a space for nurturing both the body and the soul.
2. Environmental Education
Education is at the heart of our Growing Green Neighbors program. We organize regular workshops, seminars, and interactive sessions aimed at educating our community members of all ages about the importance of sustainable living and environmental conservation.
By empowering individuals with knowledge and practical tools, we believe that we can make a significant impact on our environment. Our experienced educators cover a wide range of topics, including organic gardening, reducing carbon footprint, waste management, and energy conservation. Together, we learn, grow, and take meaningful actions to preserve the beauty of our planet.
3. Advocacy and Outreach
As part of our commitment to sustainability, the Growing Green Neighbors program actively engages in advocacy and outreach activities. We collaborate with local businesses, organizations, and government agencies to raise awareness about environmental issues.
We also work closely with other faith communities and invite them to join hands with us in our efforts to create a better, greener world. By building partnerships and extending our reach, we amplify our voice and advocate for sustainable practices on a larger scale.
Join Us and Make a Difference
Whether you are a member of our congregation or a community member interested in sustainability, we invite you to join us in our Growing Green Neighbors program. Together, we can create a positive impact on our environment, build a stronger community, and nurture our shared future.
Explore our website to learn more about our initiatives, upcoming events, and resources. Connect with us through our social media channels and stay updated with the latest news and inspiring stories from our Growing Green Neighbors community.
Join hands with First Baptist Church of Okemos and be a part of the Growing Green Neighbors movement. Together, let's cultivate a greener, more sustainable future for ourselves and generations to come.
Contact Us
If you have any questions, suggestions, or want to get involved in our Growing Green Neighbors program, please feel free to reach out to us. We are always excited to hear from individuals who share our passion for sustainability and community building.
First Baptist Church of Okemos 123 Green Street Okemos, MI 12345 Phone: (123) 456-7890 Email: [email protected]