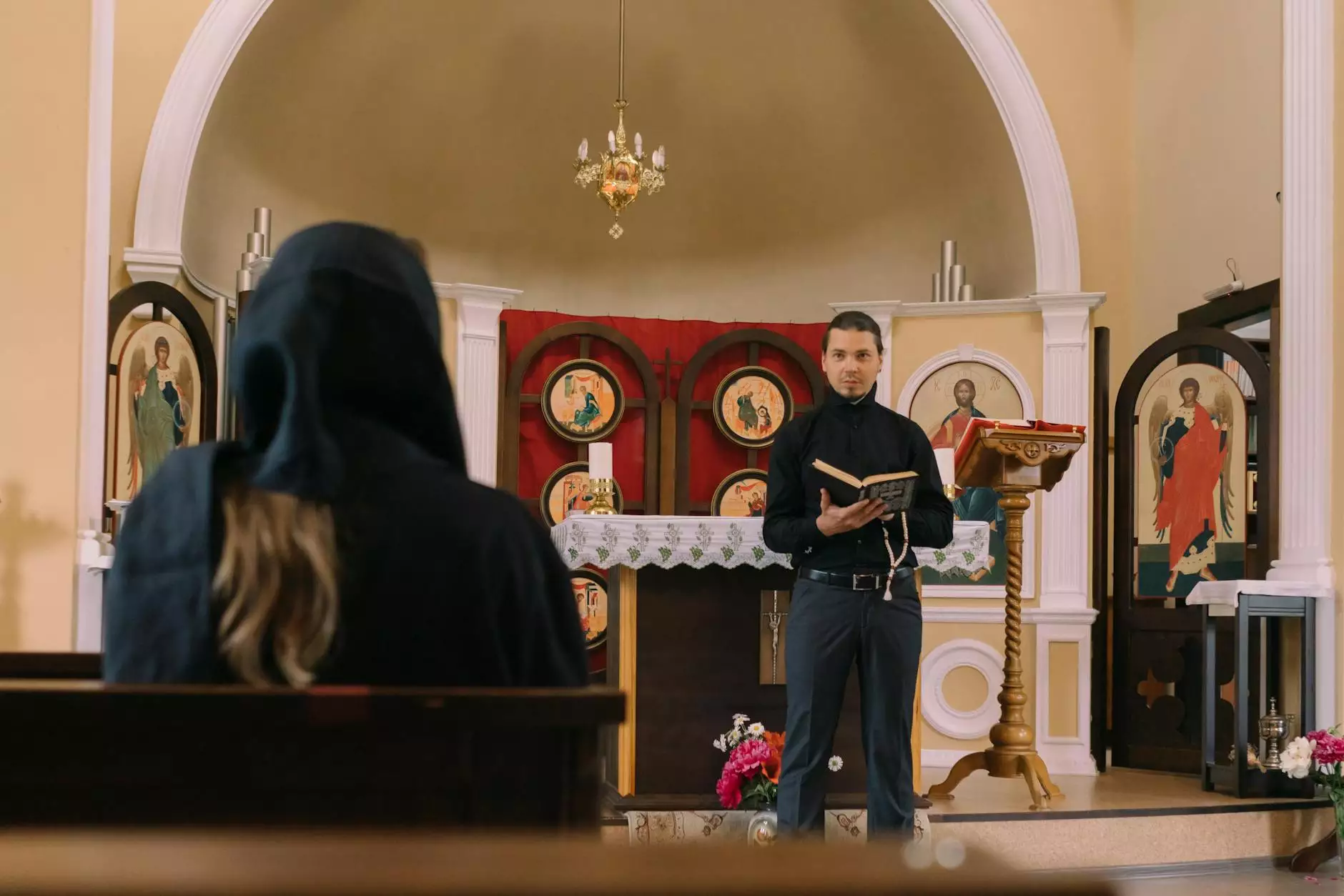 Introduction
Welcome to the 2 Peter Sermon Series at First Baptist Church of Okemos! In this transformative series, we delve into the profound teachings found in the book of 2 Peter. Join us as we explore the wisdom, guidance, and timeless truths that this powerful biblical book offers. Throughout this series, we focus on inspiring and enriching our faith, while equipping ourselves to live purposefully in today's world.
1. Understanding the Book of 2 Peter
First Baptist Church of Okemos invites you to embark on a spiritual journey through the book of 2 Peter. This epistle, written by the apostle Peter, offers invaluable insights for believers seeking to strengthen their faith and deepen their relationship with God.
The book of 2 Peter addresses various issues faced by early Christians, including false teachings and the importance of moral and spiritual growth. Throughout this series, we will examine key themes such as faith, virtue, knowledge, perseverance, and godliness, helping you to cultivate these qualities in your own life.
Join us as we uncover the profound wisdom and practical teachings contained within the book of 2 Peter, empowering you to navigate life's challenges with faith, integrity, and grace.
2. Building a Firm Foundation
First Baptist Church of Okemos believes in the significance of a strong spiritual foundation. In this series, we draw upon the teachings of 2 Peter to guide individuals in developing a solid groundwork for their faith.
Learn how to build a firm foundation through:
Faith: Discover the importance of placing your trust in God and living by faith.
Virtue: Explore the moral excellence and character traits that reflect God's nature.
Knowledge: Gain a deeper understanding of biblical truths and their relevance in contemporary society.
Perseverance: Learn how to endure challenges and hardships while remaining steadfast in your faith.
Godliness: Discover the transformative power of aligning your life with God's will and purpose.
3. Discovering Life's Purpose
Within the 2 Peter Sermon Series, we aim to guide individuals in discovering their unique purpose and calling in life. By studying the teachings of 2 Peter, you will gain valuable insights into living a purposeful and impactful life.
Through our sermons, we touch upon topics such as:
Identity: Understanding your identity as a child of God and the significance it brings.
Mission: Discovering your unique role in God's kingdom and how to fulfill it.
Service: Learning the importance of serving others and making a positive difference in your community.
Legacy: Cultivating a lasting legacy by investing in things of eternal value.
4. Join Our Community
At First Baptist Church of Okemos, we believe in the power of community. By joining our 2 Peter Sermon Series, you become part of a vibrant and supportive community of believers who are dedicated to growing together in the knowledge and love of God.
We invite you to:
Attend our Services: Join us every week as we dive deeper into the teachings of 2 Peter.
Engage in Small Groups: Connect with like-minded individuals through our small group gatherings, where you can discuss and apply the sermon messages to your own life.
Participate in Outreach Programs: Serve others and make a difference in our community through various outreach initiatives.
Grow Spiritually: Explore additional resources and opportunities provided by First Baptist Church of Okemos to foster spiritual growth and support you on your journey.
Conclusion
Embark on a transformative journey through the 2 Peter Sermon Series at First Baptist Church of Okemos. Immerse yourself in the profound teachings of 2 Peter and experience growth, inspiration, and a deepened connection with God.
Discover how to build a solid spiritual foundation, live a purposeful life, and find your unique calling within a supportive community of believers. Join us as we journey together, striving to become all that God has created us to be.