UCOM's Commitment to Diversity and Inclusiveness
Aug 22, 2023
About Us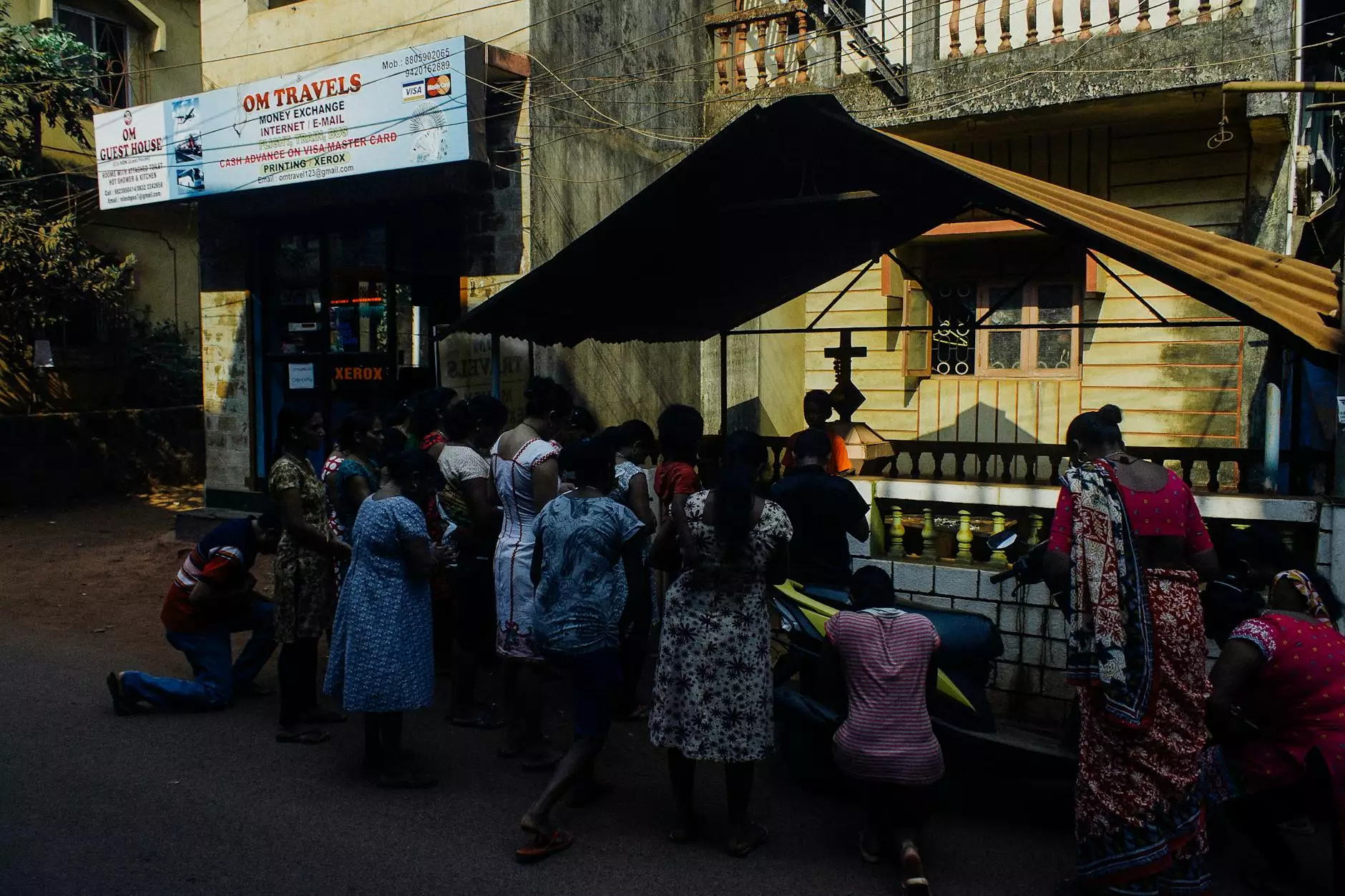 Promoting Inclusiveness in Community and Society - Faith and Beliefs
Our Dedication to a Diverse and Inclusive Community
At First Baptist Church of Okemos, we firmly believe in the power of diversity and inclusiveness to create a stronger and more vibrant community. Our commitment to fostering a welcoming and inclusive environment extends beyond our church walls and reaches out to the entire community we serve. Through various initiatives and programs, we strive to promote unity, understanding, and acceptance among people from all walks of life.
Creating a Welcoming Environment
One of the primary ways we promote inclusiveness is by creating a welcoming and safe space for everyone who enters our church. We prioritize treating each individual with respect, kindness, and love, regardless of their background or beliefs. Our warm and friendly congregation is always ready to embrace newcomers and make them feel at home.
Embracing Cultural Diversity
We celebrate and embrace the rich cultural diversity within our community. Through events like multicultural festivals, international potlucks, and cultural exchange programs, we encourage people to share their unique traditions, customs, and experiences. By learning from one another, we foster a greater understanding and appreciation of different cultures, and we promote unity among diverse groups of people.
Supporting Social Justice Initiatives
First Baptist Church of Okemos actively supports social justice initiatives aimed at creating a fair and equitable society. We believe in advocating for the rights and dignity of all individuals, regardless of their race, gender, sexual orientation, socioeconomic status, or abilities. Our church actively engages in community outreach programs, partnerships with local organizations, and advocacy efforts to promote equality, justice, and systemic change.
Nurturing Interfaith Dialogue
Recognizing the importance of interfaith dialogue, we encourage open and respectful conversations among people from different religious backgrounds. We believe that through dialogue and understanding, we can bridge gaps, promote mutual respect, and foster peace in our community. Our church hosts interfaith events, panel discussions, and educational workshops to facilitate meaningful conversations about faith and beliefs.
Providing Pastoral Care for All
Our commitment to inclusiveness extends to providing pastoral care for individuals and families facing various challenges. We offer a network of support and counseling services to address the emotional, spiritual, and practical needs of our community members. Our caring and compassionate pastors and counselors are here to guide and help navigate life's difficulties, embracing everyone with empathy and understanding.
Conclusion
First Baptist Church of Okemos stands firm in its commitment to diversity and inclusiveness. We believe that by embracing and celebrating our differences, we can create a more compassionate and harmonious community. We welcome everyone, regardless of their background or beliefs, to join us on this journey towards a more inclusive and accepting society. Together, let's build a future where diversity is celebrated, and inclusiveness is a way of life.