Welcome to Life Groups at First Baptist Church of Okemos
Apr 9, 2022
Adult Ministry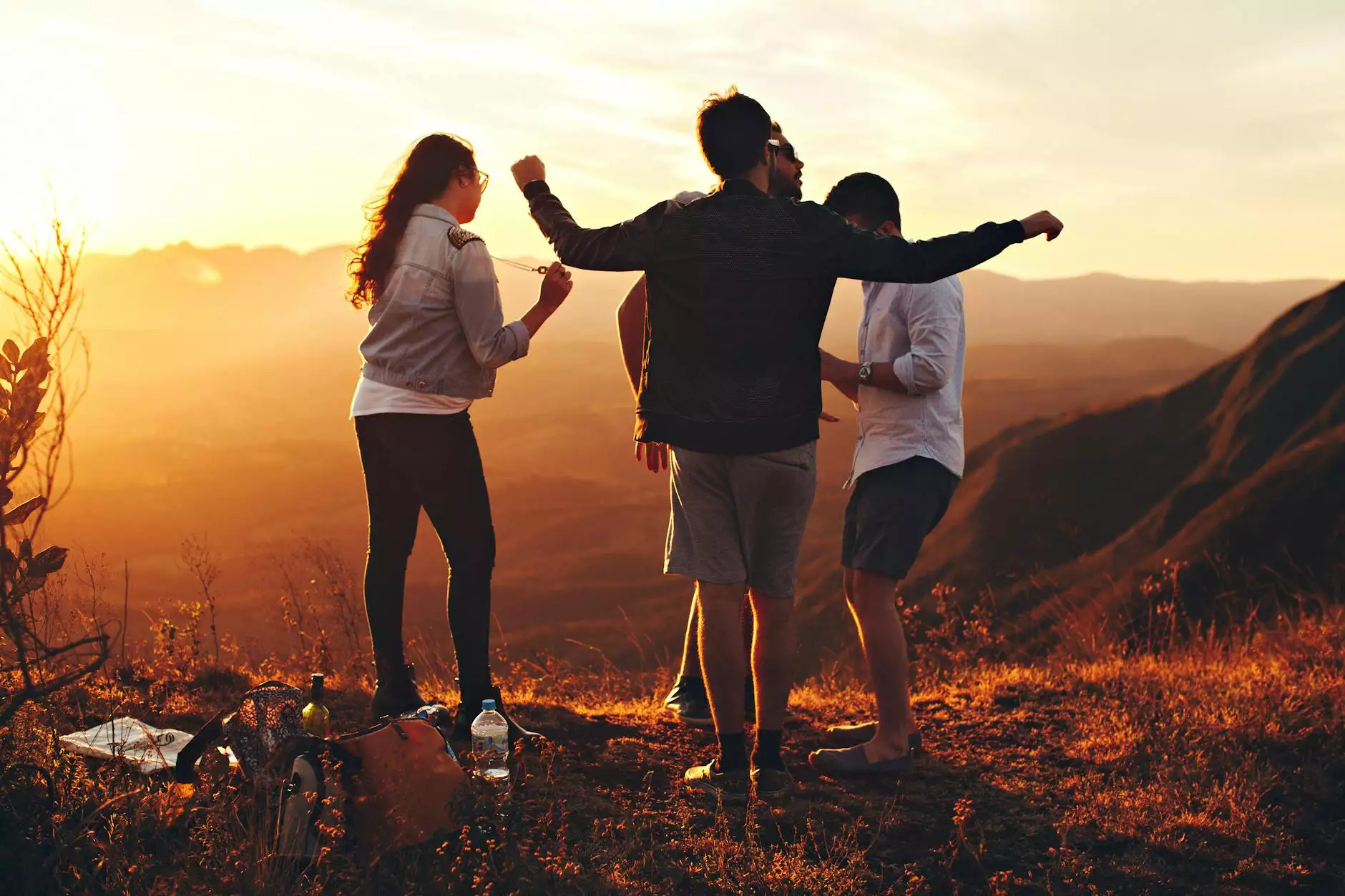 Discover a Deeper Sense of Faith and Connection
At First Baptist Church of Okemos, we believe that faith is best nurtured through genuine connections with others who share similar values and beliefs. Our Life Groups provide the perfect opportunity to grow spiritually, build lasting friendships, and make a positive impact in our community.
Why Join our Life Groups?
Our Life Groups offer a supportive and inclusive environment where individuals can experience meaningful connections with like-minded individuals on their spiritual journey. By joining a Life Group, you can:
Deepen Your Faith: Our Life Groups offer a space for open and honest discussions surrounding faith and its relevance in our lives. Engage in Bible studies, theological discussions, and spiritual practices that will strengthen your relationship with God.
Connect with Others: Experience the power of community by connecting with people who share your beliefs and values. Share life's joys and challenges, pray for one another, and offer support in times of need.
Grow Personally: Life Groups encourage personal growth and development. Gain new perspectives, learn from each other's experiences, and discover ways to apply biblical principles to your everyday life.
Make a Difference: Engage in various community service initiatives and outreach programs that make a positive impact in Okemos and beyond. Together, we can extend a helping hand to those in need and be the hands and feet of Jesus.
Our Diverse Range of Life Groups
First Baptist Church of Okemos offers a wide selection of Life Groups to cater to different interests, age groups, and stages of life. Whether you're a college student seeking fellowship, a young professional looking for mentorship, or a seasoned adult desiring spiritual growth, we have a Life Group for you!
Young Adults Life Group
Our Young Adults Life Group provides a welcoming space for individuals aged 18-30 to connect, worship, and explore their faith. Join us for engaging discussions, social events, and opportunities to serve the community together.
Women's Bible Study Group
Ladies, join our Women's Bible Study Group to dive deeper into God's Word, support one another, and cultivate lasting friendships. Experience the power of women coming together to grow spiritually and make a positive impact both within and outside the church walls.
Men's Fellowship Group
Calling all men! Our Men's Fellowship Group offers a supportive environment for Christian men to grow together, share life experiences, and inspire one another. Join us for Bible studies, outdoor activities, and opportunities to serve the community.
Singles Life Group
If you're single and looking for a Life Group tailored to your needs, our Singles Life Group is the perfect fit. Connect with other singles, gain insights from relevant teachings, and enjoy fun social gatherings as you navigate life's journey together.
Family Life Group
The Family Life Group is designed to provide support and encouragement for families within our congregation. Join us as we explore parenting, marriage, and faith-based topics while connecting with other families in a warm and welcoming setting.
How to Get Involved
Getting involved in a Life Group at First Baptist Church of Okemos is easy. Simply visit our website or contact our church office to explore the available groups and find one that matches your interests and schedule. Our friendly leaders will be more than happy to guide you through the process and help you find the perfect fit.
Don't miss out on the chance to experience the transformative power of community, deepen your faith, and make lifelong connections. Join a Life Group at First Baptist Church of Okemos today!
Conclusion
First Baptist Church of Okemos is committed to fostering a strong and supportive community through our Life Groups. Our goal is to provide a space where individuals can grow spiritually, connect with others who share their faith, and together, make a positive impact on our local community.
Join our Life Groups today and embark on a fulfilling and purposeful journey!