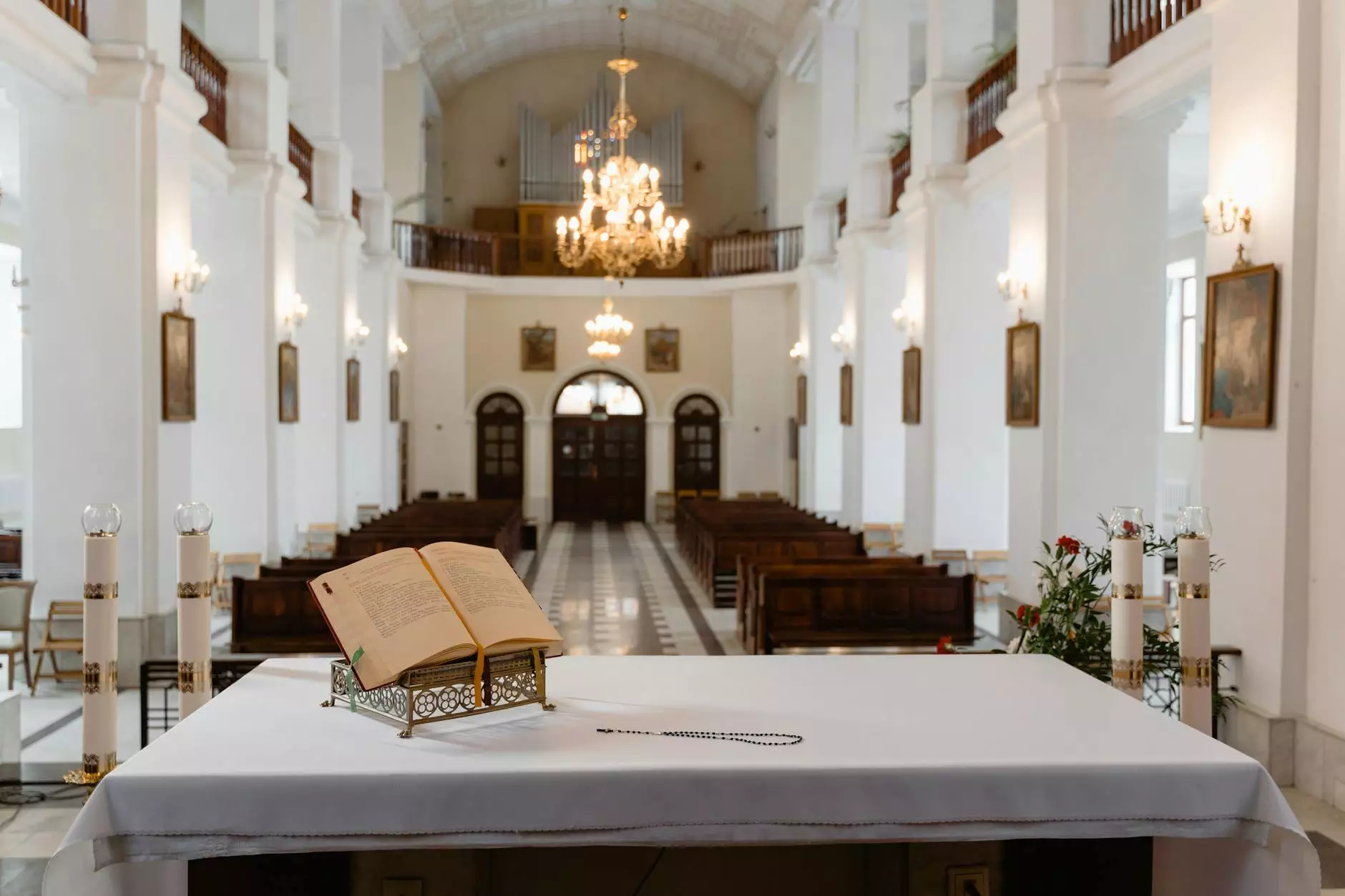 Explore the Rich Collection of Sermons by First Baptist Church of Okemos
Welcome to the Sermons page of First Baptist Church of Okemos! Here, you will find a diverse collection of powerful and inspiring sermons that touch upon various aspects of faith and belief. We are dedicated to sharing the Word of God and helping individuals on their spiritual journeys.
Transformative Messages Rooted in Scripture
At First Baptist Church of Okemos, we firmly believe in the transformative power of God's Word. Our sermons are meticulously crafted to provide insights and guidance, ensuring that every listener can strengthen their relationship with God and find answers to life's most profound questions.
Wide Range of Topics
We cover a wide range of topics in our sermons, catering to the diverse needs and interests of our congregation. From exploring the miracles of Jesus and the teachings of the apostles to diving deep into theological concepts, our sermons provide a comprehensive understanding of the Christian faith.
Key Sermon Categories:
The Gospel and Salvation: Discover the beauty of God's grace and the significance of salvation through faith.
Christian Living: Explore practical insights on how to live out your faith in your daily life, facing challenges with grace and perseverance.
Relationships and Family: Find guidance and wisdom for building strong and healthy relationships, both within your family and your community.
Missions and Outreach: Learn about the importance of missions work and how we can engage with our local and global communities to spread the love of Christ.
Prophecy and End Times: Gain a deeper understanding of biblical prophecies and the future of humanity according to God's plan.
Join Us on this Spiritual Journey
Whether you are a long-time member of First Baptist Church of Okemos or just starting your journey of faith, we invite you to explore our vast collection of sermons. Each sermon is designed to inspire, encourage, and challenge you to grow in your relationship with Christ.
Why Choose First Baptist Church of Okemos?
Our dedication to creating exceptional sermons sets us apart. With a team of experienced pastors and teachers, we ensure that every message carries deep spiritual insights and practical applications. We believe in the power of the spoken word, and our passionate speakers work diligently to deliver sermons that resonate with our congregation.
Connect with Our Community
At First Baptist Church of Okemos, we emphasize the importance of a strong community bonded by faith. Our sermons serve as a catalyst for deeper connections among members of our congregation.
Join Us for Worship
We encourage you to join us for our regular worship services. Experience the uplifting atmosphere, vibrant worship, and engaging messages that have touched the lives of so many individuals in our community.
Stay Updated
Never miss a sermon! We regularly update our sermon collection, ensuring that you have access to the latest teachings. Stay connected with our community by subscribing to our newsletter or following us on social media.
Experience the Power of Sermons
The sermons at First Baptist Church of Okemos are more than just words – they have the potential to transform lives. Dive deep into the Scriptures, explore profound theological concepts, and allow God's Word to ignite a passion within you.
Start Your Journey Today
Take a step towards spiritual growth and enlightenment. Visit our Sermons page to embark on a transformative journey with First Baptist Church of Okemos.